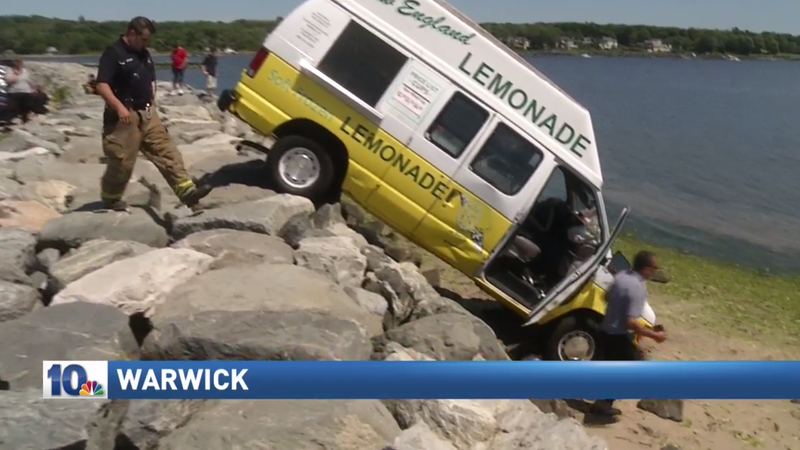 What was initially believed to be a horribly gruesome wreck after a lemonade truck crashed over an Oakland Beach seawall in Warwick, Rhode Island earlier today was quickly discovered to just be watermelon lemonade.

NBC 10 spoke to a witness at the scene who rushed to the 68-year-old driver's assistance right after the crash:
Brian Hargraves, who witnessed the crash, described what he saw.

"We went down and she was covered in watermelon lemonade stuff," he said, noting that he feared the pink-colored lemonade was blood at first. "But when we got down there, she was just mentally out of sorts a little bit after what just happened, of course."

Luckily, the driver only had to be treated for minor injuries. Police report that the she accidentally hit the gas pedal instead of the brake pedal, nearly sending her into the ocean. The vehicle suffered a shattered windshield, multiple dents, as well as other internal damage as a result of the crash.
The driver doesn't face any charges. We're all lucky this wasn't the horribly gory crime scene that it first appeared to be, and instead was just a sweet, delicious mishap.