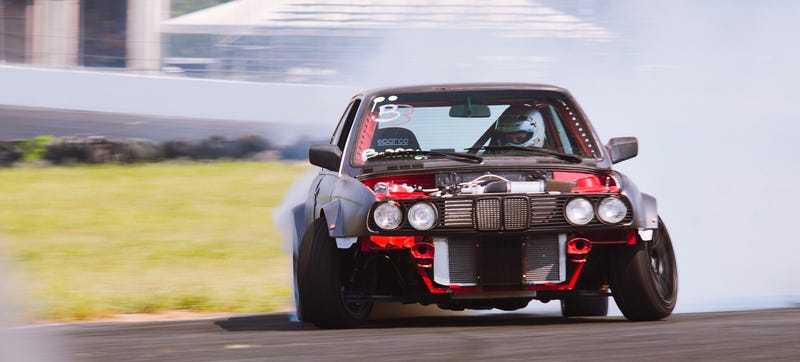 True fact: drift teams have the very best names. But what is the name of your drift team?
Here are some of the drift teams that have been operated by the Jalopnik staff, previously or currently:
Team T U R B O T A X

Team Sporty Dynamism
★CAPTAIN CRUNCH★
Dammit Westbrook
Kinja'd!
The Department of Bad Decisions
Workin' On Our NIGHT MOVES
T E A M /// T R A F F I C *exciting viewcount squad america*
The Law Offices Of Booth, Shapiro and Hart
The Old Dirty E30
Good Housekeeping
Perchance To DRIFT
2017 Lincoln Continental: The Jalopnik Review
Why Won't The Millennials Slide Cars?
The Official Drift Team Of Jimmy John's Location #347, San Marcos, Texas
Fist of the North Star
TELLY SAVALAS MOTORSPORTS
Bring A Trailer And Also An Ambulance
500 Days of Ryan Tuerck
You Would Know This if You Followed Me On Twitter
Please tell us about your drift team.