I recently sold my 2000 Ferrari 360 Modena. You would know this if you followed me on Twitter.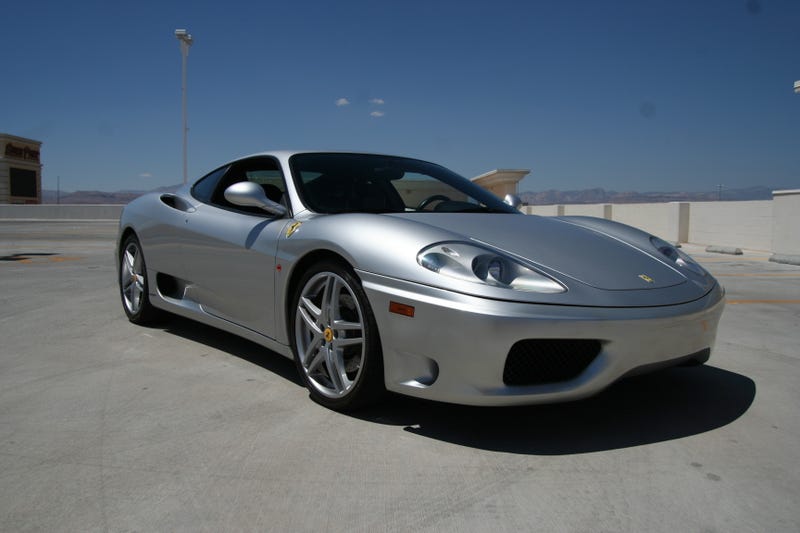 Actually you wouldn't, becasue I don't use Twitter, but it sounds like something Doug would say, and since mine and Doug's F-car ownership have often been compared, I figured it was inappropriate.
I have written several articles about my ownership, and how its differed from Doug's, and often how it's been the same. This will likely be the biggest difference in Doug's 360 ownership vs. mine.
[Full disclosure: I started working for a car dealer shortly before I purchased this car, which afforded me the opportunity to buy all kinds of vehicles at wholesale auction prices, through the dealer (no this was not owned by the dealer, except to transfer the title). I initially purchased this car with the intent of flipping it 3 to 4 months after purchase.]
Initial cost:
When I first happened across this car I was surprised to see such a clean example with only 18,280 miles and full service records at the auction, nevermind being able to get this car at a price I could make potentially make a profit from. Forget the surprise on my face when I was able able to purchase this car for the amount of a Shelby GT500. My purchase price of this 360 Modena was $52,315.00.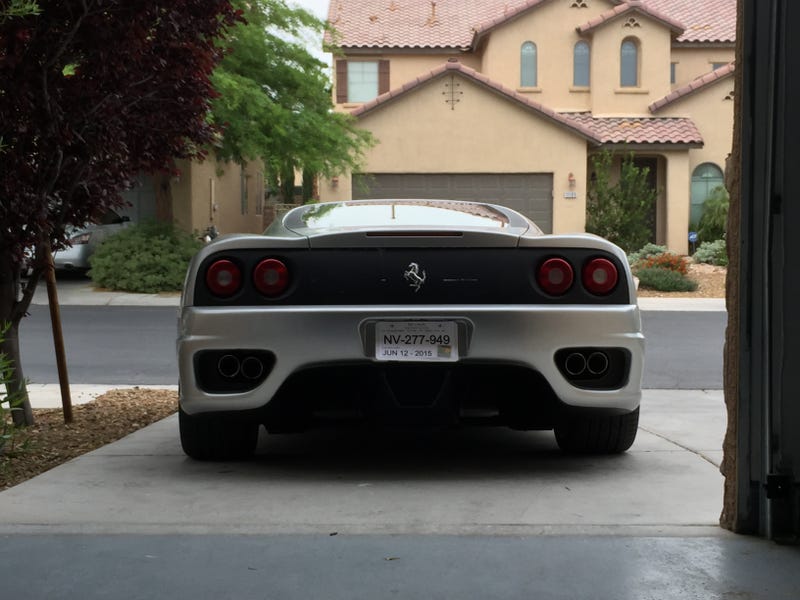 In addition to the cost of the car, I had to pay state taxes (as this was bought through the dealer), registration, and insurance.
Tax: $4,237.52
Registration: $368.00
Insurance: $870.00
Maintenance:


During my 10 months of ownership (it wasn't quite a year 🙁 ) I put 1,863 miles on this car. It's nowhere near as close to what Doug put on his, but I never intended to attempt to daily drive this car, or use it as a source to create new articles about how my gawky-ness prevents me from picking up chicks in my Ferrari (no offense Doug, I'm gawky too).
Over my ten months, and… hundreds of miles, I spent a whopping $173.00 on maintenance. This pocket breaking amount of maintenance breaks down to one battery that I bought 8 months into ownership, and installed myself (Ferrari owners cringe!!!). For comparison, my S63 is costing me about $2,500 in maintenance in just 2 months….
Misc costs:
As one of the previous owners had kept the OEM car cover, I decided to purchase a Covercraft FormFit car cover for $399.99 (including shipping, I know, I know, I'm so thrifty).
Total Cost:
All said and done, I am $58,363.51 into this car,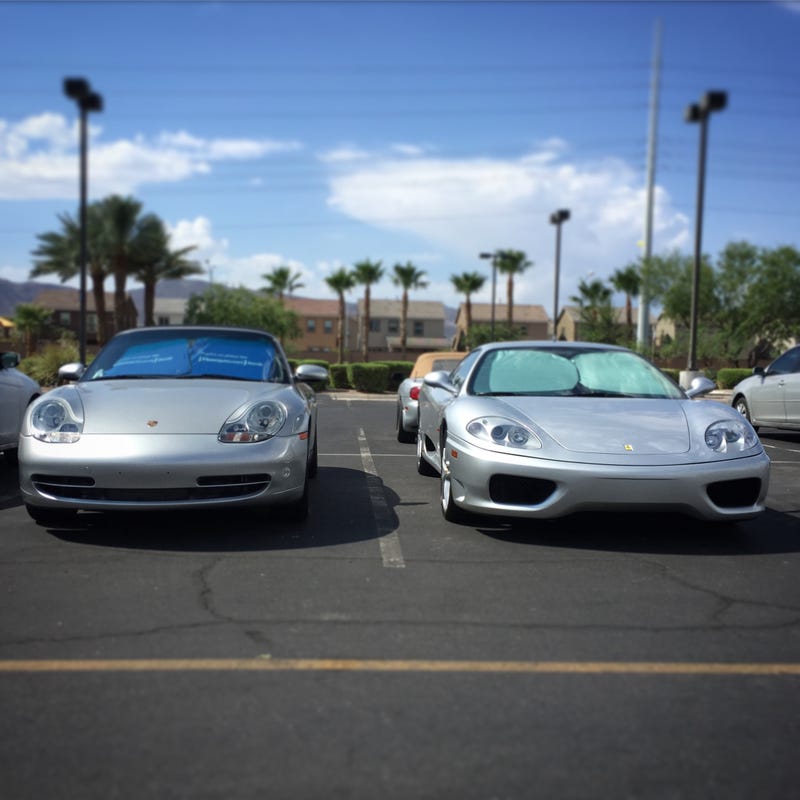 So the real question breaks down to; what did I sell it for?
Doug sold his with roughly the same mileage for $78,000. His was also 4 years newer (If I remember correctly) and red (yes, in the world of Ferrari's this matters).
The real problem came at where do you sell a Ferrari?
I first listed the car on CarGurus and Autotrader. I paid a small fee to list this car at a fixed price, and listed it at $80,000 hoping for an offer around $75,000, knowing this was the higher end of the market.
Besides the occasional scammer and the dealer that offered to consign the car for a small monthly storage fee and 10% of the selling price… I got no offers. Not even a low ball.
So after months of delegating and procrastinating, it came down to Ebay or BAT.
Ultimately I decided to use Ebay as their listing fee was free, with a $125 fee if it sold for more than $4,000. They also charged me a $15 fee for a buy it now price. BAT wanted $250 no matter what.
I listed the car for a 7 day auction with a buy it now of $65,000.
On day 7, with one hour left to go, my auction was up to $55,700. I was preparing to list the item on BAT and pay Ebay the $15 I owed them, and boom, last minute bidding war.
With only several seconds to go, one lucky bidder met my bid at exactly $65,000.
It's times like this I wish Ebay had a 3 minute reset like BAT does as I assume the 3 bidders would have driven up the price slightly more.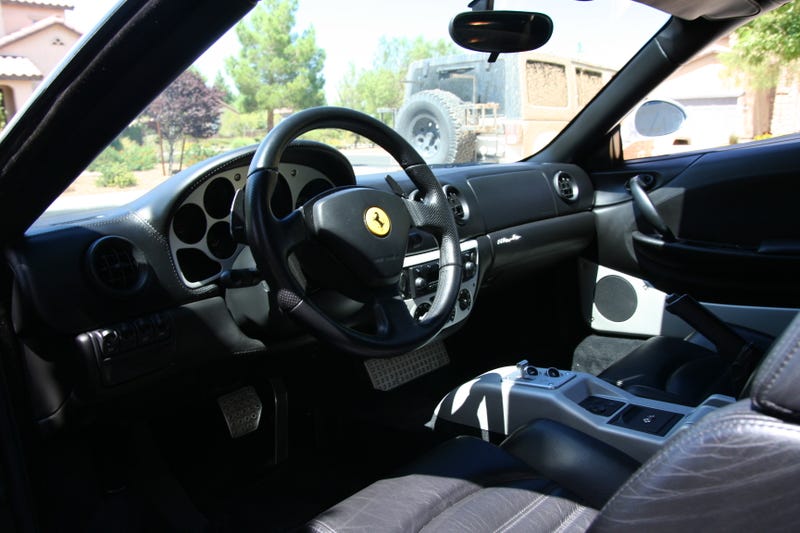 So in 10 months of owning and driving a Ferrari, I spent -$6,636.49. Take away my $140 listing fee from Ebay and I profited $6,496.49. I also got to write off the taxes I paid on it, so it's slightly more than that, but all in all, through my love, and hate, of this car, I would say it was a good decision.
[Your experience may differ. Most vehicles deprecate, quickly. I do not recommend investing your life savings into an ill advised flip for potential profit.]