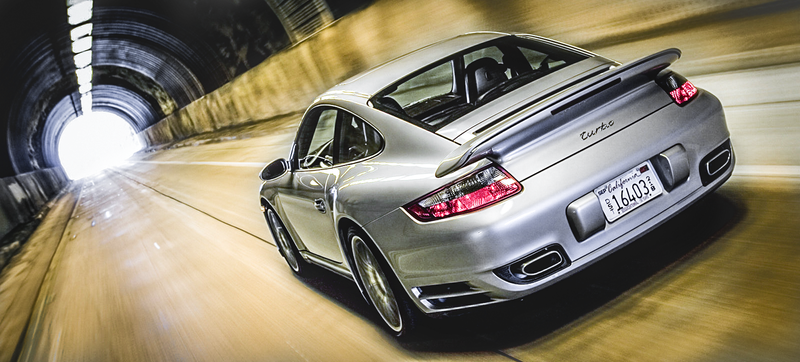 When the Nissan GT-R first arrived on U.S. shores, it was immediately pitted against the all-wheel-drive and boosted Porsche 911 Turbo. While the GT-R was a great performance value back in the day, the tables have turned in such spectacular fashion that you can now get a great example of Germany's finest sports car for a fraction of what Japan is charging for a slightly used Godzilla.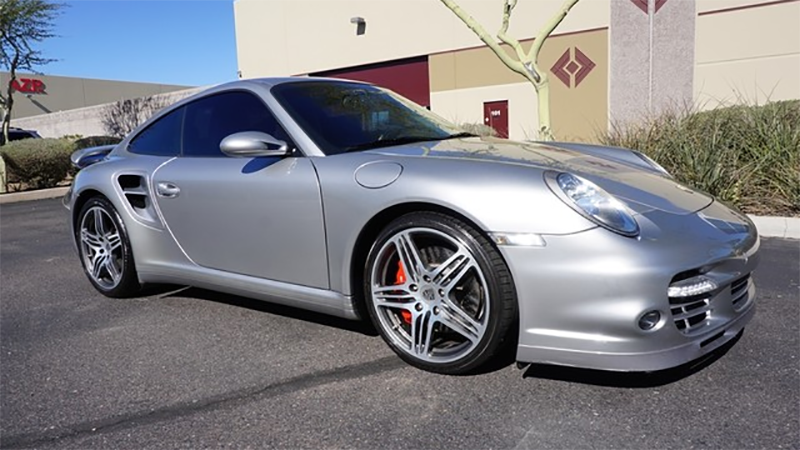 This 2007 Porsche 911 Turbo is, for any reasonable person, the most car you'll ever need. It's practical enough that it can be taken cross-country with a slightly thinner-than-average family that packs super light, it can return acceptable fuel economy when not on its massive boost threshold, and when all errands are done, can get your ass from zero to highway speeds in a time that would make a Bugatti Veyron do a spit-take.
Its 480-horsepower flat six cylinder engine, with the aid of two intercooled turbochargers, makes this car the fastest and best looking modern Porsche you can get for this price in the market. With this super-duper-Beetle's asking price standing just under $55,000, or the price of a used Nissan GT-R with most of its gears, it's one of the best performance values today.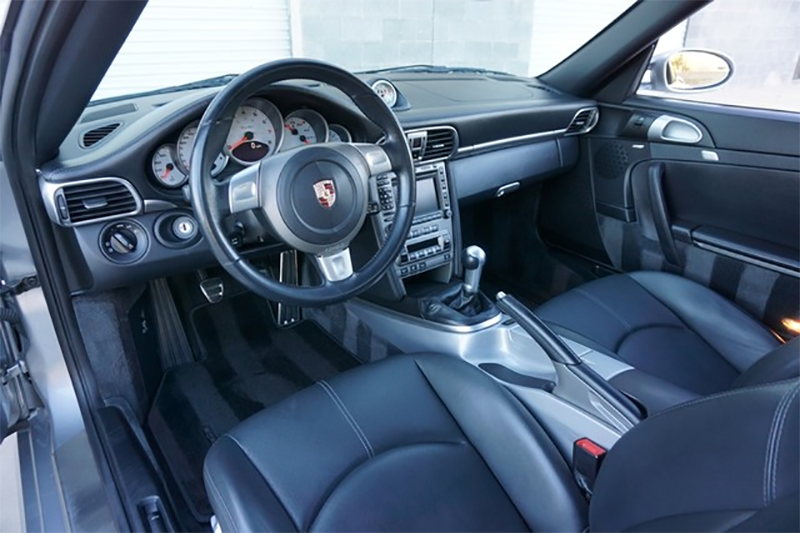 For the Porsche purists out there, you'll be glad to hear that this car doesn't come equipped with Porsche's frankly fantastic PDK, but a traditional 6-speed manual transmission. For those in the know, this may just be the pinnacle of the experience of rowing your own gears—the gearshift has the perfect throw, perfect clutch engagement, and it's the most thrilling gearbox to have when you stumble upon that undisturbed patch of pavement and unleash your inner Senna.
While the car does have more than 80,000 miles on it, this car represents the phrase "everyday supercar." If the pictures are anything to go by, it'll be one of the best sorted examples you'll find for a while, although I wouldn't shy away from having an independent mechanic take a good hard look at it before signing a check.
Here's an excerpt from the description:
Here is an absolutely gorgeous 2007 Porsche 911 Carrera Turbo Coupe AWD 997 with the Highy Desirable Manual Transmission and 81k Easy Original Miles! This Porsche has a Certified Clean CarFax Report and is in excellent condition both inside and out! Really looks like a car with 1/3 of the miles! This 997 Turbo Coupe has a HUGE $135,180 MSRP and is Fully Loaded including the 6 Speed Manual Transmission, GT Silver Exterior Paint, Navigation, BOSE Audio System, Sport Chrono Package, Adaptive Sport Seats, Natural Leather Package in Grey, Illuminated Door Sills, Factory Painted Front Spoiler, Front Air Intakes, Lower Rear Apron, Rocker Panels and the Rear Center Console, 19″ Wheels, Red Brake Calipers, 2 Sets of Keys, Books, Original Window Sticker, Floor Mats, and so much more!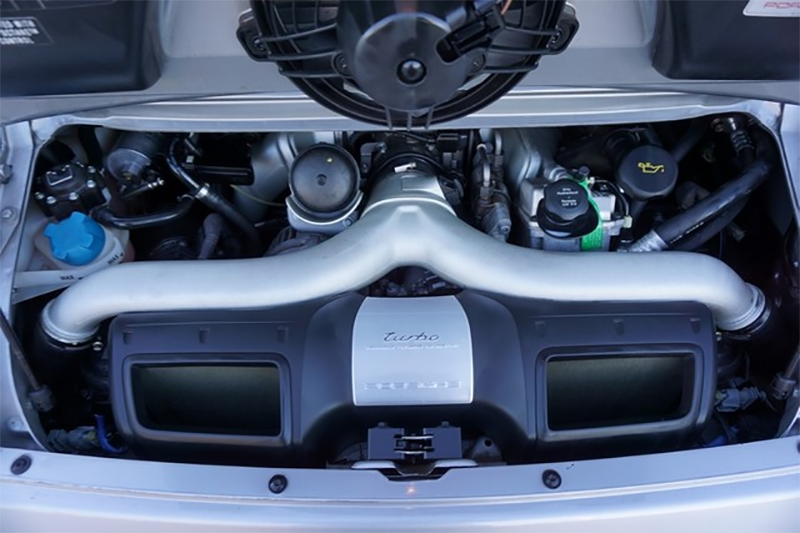 Getting a Porsche 911 Turbo isn't just an option to people who find themselves with the means to buy one—it's often the only option when a buyer stops to think about things logically. The 911 is small, has great visibility, nearly infinite tuning potential, doesn't have mechanical components that need constant service, has reasonable maintenance schedules and costs for a $135,000 car when new, and has arguably better road manners than the boat-like GT-R at non-track speeds. If there was such a thing as the perfect car, my humble opinion dictates that this car would come closer to that ideal than anything else with four wheels.
For those wary of running costs, you'd be smart to get an aftermarket warranty or just keep a few grand around for just in case repairs when and if things do break, but make no mistake—this isn't Ferrari expensive. In fact, with a good set of hand tools and a bit of knowledge and moxy, you can likely tackle jobs on this high-strung autobahn annihilator yourself.
With prices for Porsche 911s climbing sharply, it won't be long before these start getting snatched up by aspiring dental assistants as investments. We cannot let this happen.
---
Tavarish is the founder of APiDA Online and writes and makes videos about buying and selling cool cars on the internet. You can also follow him on Twitter and Facebook. He won't mind.