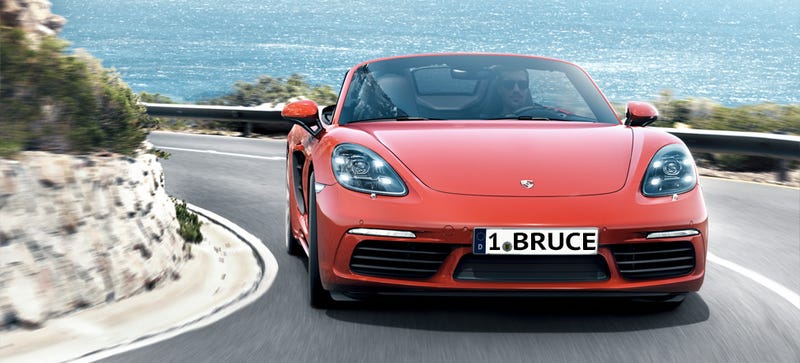 The new Porsche 718 Boxster and 718 Boxster S get more than just a number attached to their names. The cars are getting new suspension, brakes, styling tweaks, and dropping six-cylinder engines for four.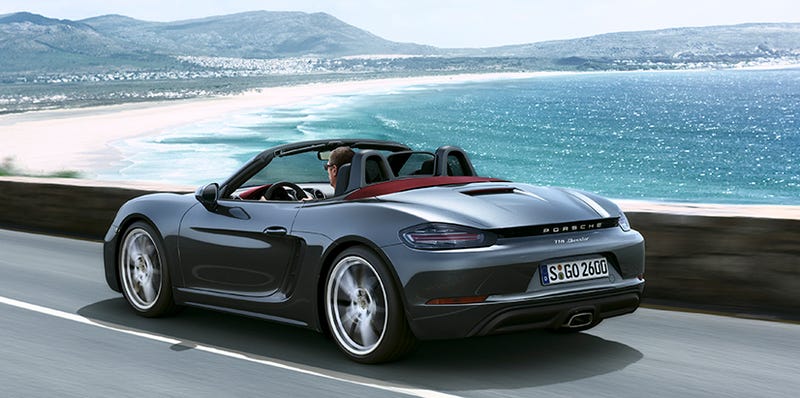 Outside the 718 still looks like a Boxster to me, but Porsche assures us "every body part except for the luggage compartment lids, the windshield and the convertible top has been changed," in a press release.
More importantly; the cars will keep their mid-engine, rear-wheel drive powertrain configuration but instead of a flat-six cylinder, both the peasant-spec and fancier Boxster S will run completely new turbocharged flat-four cylinders. The base gets a 2.0 300 horsepower version, the S moves up to a 2.5 and 350 horsepower.
And purists may rejoice: "True to their pure, driver focused character, the 718 Boxster models come standard with a six-speed manual transmission. The Porsche Doppelkupplungsgetriebe (PDK), which now features fuel-saving virtual gears, is available as an option."

Porsche says the suspension and brakes have both been improved over today's Boxster, and that "the electric steering system is 10 percent more direct than previously." Did they make that up? Who knows! Are you going to be able to tell when you drive it? No way! But the company wants you to know that this will "increase agility and precision [and] maneuverability, on challenging roads and track as well as in every-day traffic."
The company will offer its Porsche Active Suspension Management (PASM) that lowers the car 10mm as well as a PASM Sport Suspension that drops ride heigh twice as much on the 718 Boxster S.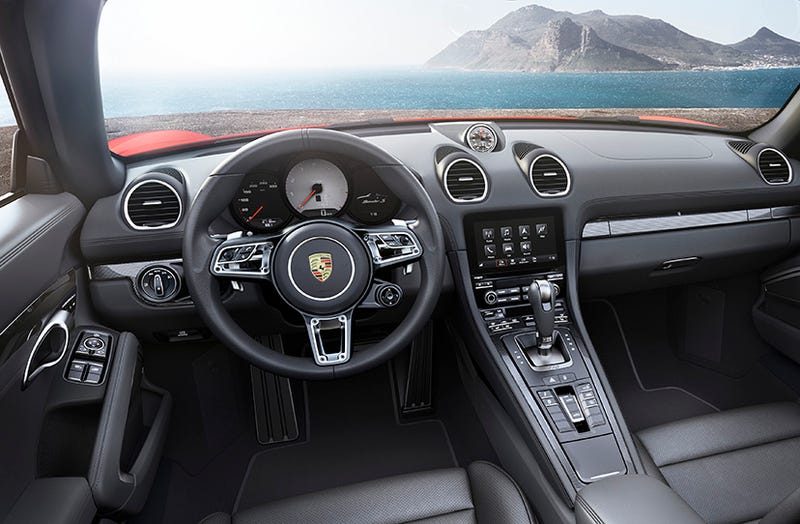 Inside, the instrument panel and infotainment setup have been revised but the cockpit looks pretty familiar to anyone who has been inside a modern Porsche. Not to worry; that's a very good thing. Hard to go wrong with a center-mounted tachometer and that crisp gauge font.
Both the 718 Boxster and Boxster S are officially on sale now, with the standard spec starting at $56,000 and the S at $68,400 before options. If you pay for one today you could expect to have it by summer 2016.
Now here are the rest of the release images, because I think this is a spectacular looking car.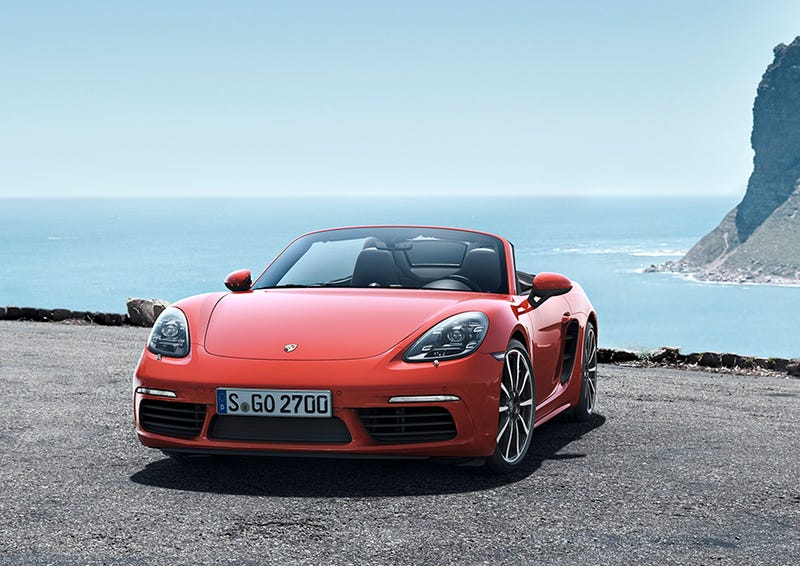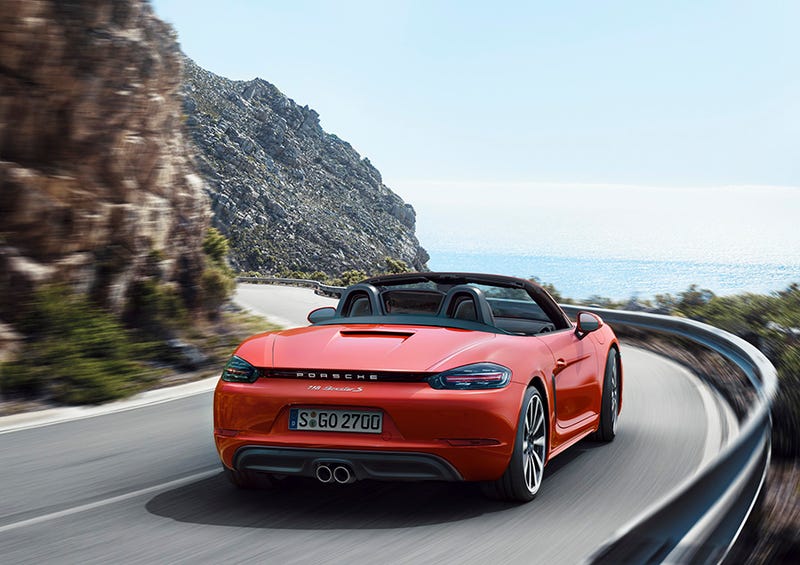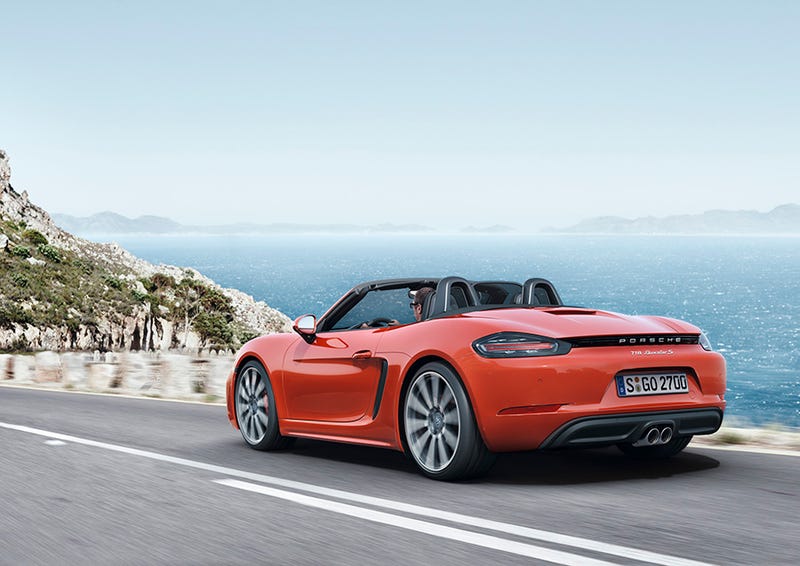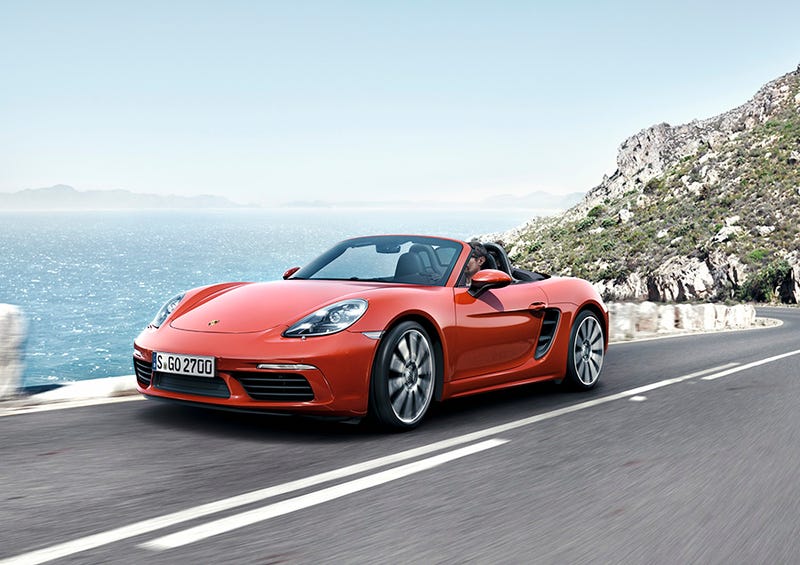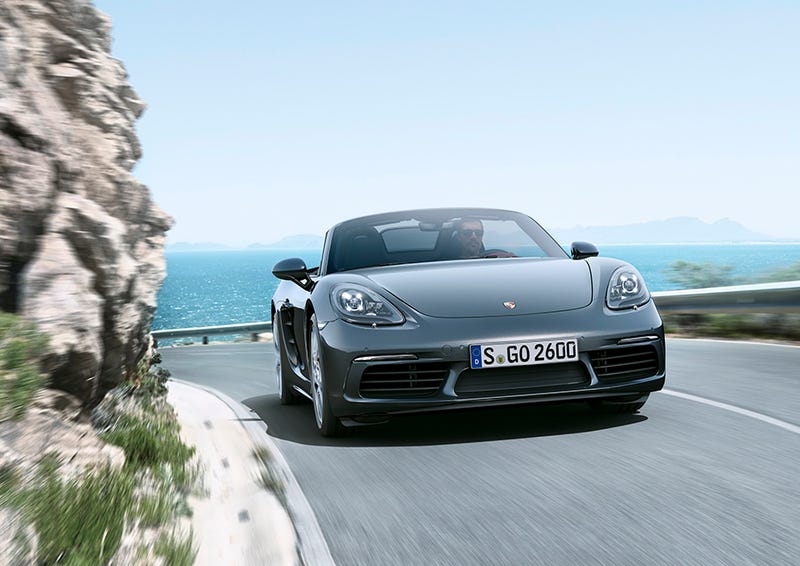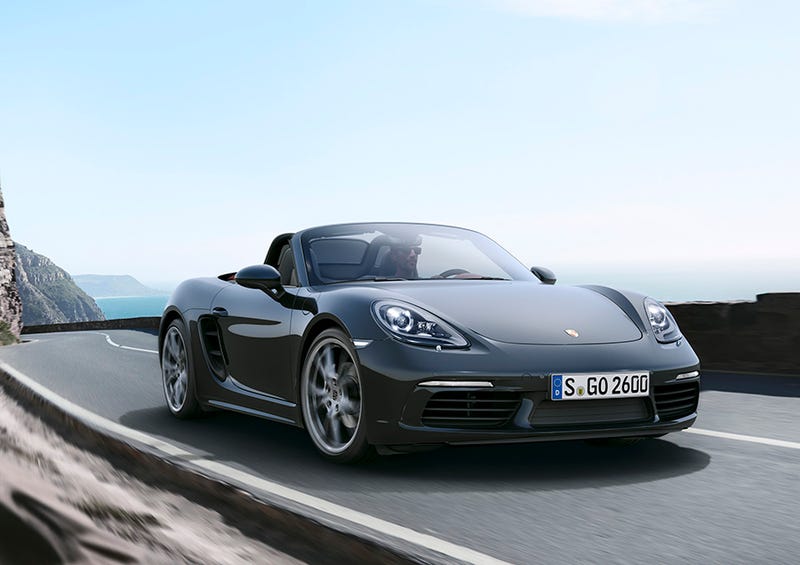 Images via Porsche. Okay fine, I changed the license plate.

---
Contact the author at andrew@jalopnik.com.