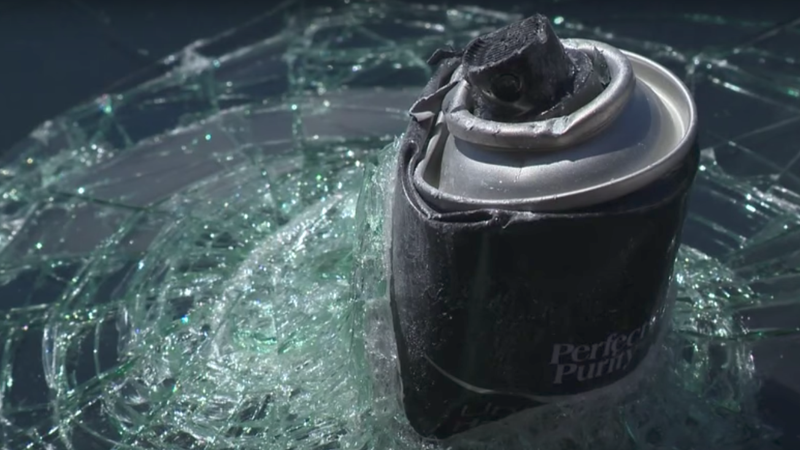 Summer's coming, and that means the potential for shit like this—a can of hairspray exploding in your car—exponentially increases. A driver learned that the hard way this week, and it made for quite a visual.
According to KGW in Washington, Karmen Ayres' discovered the cracked windshield after leaving work on Tuesday.
On closer inspection, she noticed it was a can of hairspray lodged in her cracked windshield. She said she had left the can in her car on the back passenger side seat.

"At first I looked up, because I thought maybe something fell," Eyres said. "But then I noticed it was from the inside out. I was in shock and then I realized what it was."
Temps were in the 90s on Tuesday, according to KGW, ripe conditions for something like this to happen. Karmen actually works as insurance salesperson, reports KGW, and she's heard of everything from a pop can to a loaded gun exploding in a hot car.
Keep this shit out of your car this summer. Good consumer advice, right there.