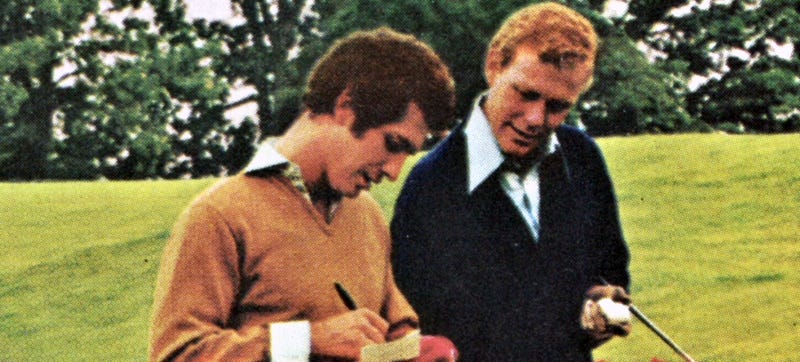 Welcome to Paper Jam, the feature where we highlight the best automotive advertisements from the past! Print might be nearly dead, but our scanners are just getting warmed up.
Are you ready to hit the club, then hit somebody's sweet spot as well? Would you agree that six cylinders and four gears are more than enough? Are you man enough to drive a Supercoupe? Do you have the fillings for our undoubtably large map pockets? What was true last year remains true in 1975: It's a great feeling to have an Olds around you.
It's time to get next to a Starfire at your Olds dealer.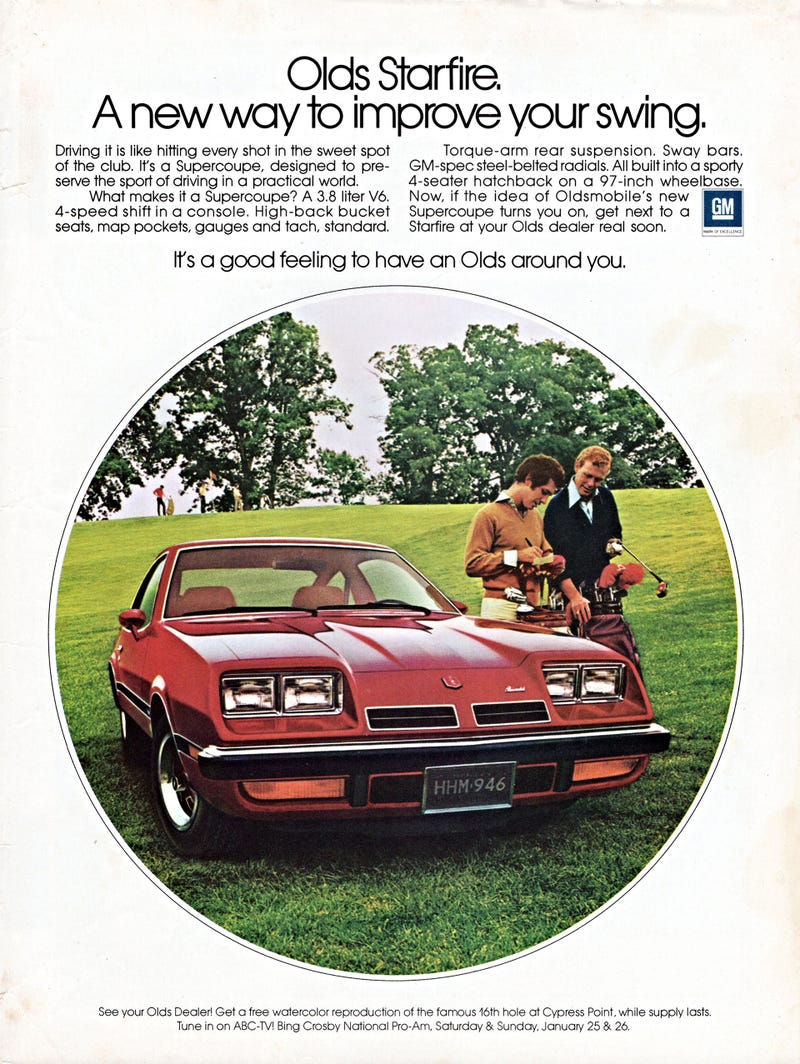 Photo credit: GM via Alden Jewell

---
Contact the author at mate@jalopnik.com.