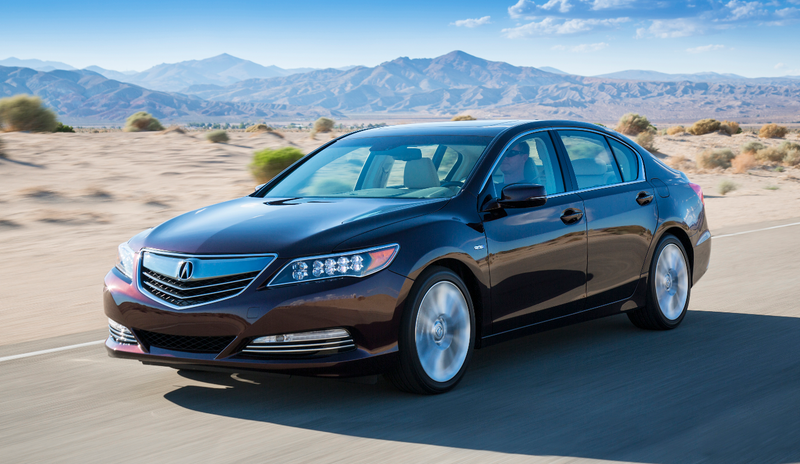 The Acura RLX is a fine luxury car that's good at lots of luxury car things, but it just isn't special enough to command its premium price tag. What do you need to know before you buy an Acura RLX? Don't worry, we'll tell you everything right here in our Buyer's Guide.
Honda's been making "sensible" cars for the last decade or so; we put "sensible" in quotes because it's code for "bland." But despite their bland styling, they tend to be fairly reliable, fuel efficient and safe. Not to mention, on the handling front, Hondas tend to hold their own in the corners.
So when the time came for their luxury brand, Acura, to launch its flagship, Honda followed their tried and true formula. You've got solid handling, good fuel efficiency and tons of safety tech, but it's all a bit uninspired.
But of course, the RLX is no Honda. It's a flagship luxury sedan, so it gets great tech like a three-motor hybrid powertrain, four-wheel steering on some models, lots of aluminum, cylinder deactivation, sweet 14-speaker audio systems, fine leather interior, adaptive cruise control, rain sensing wipers, forward collision warning, lane departure warning, Lane Keeping Assist, multi-view rear camera and available surround view camera.
That's a lot of good tech, and lots of it is standard. But the RLX is fighting against German heavyweights like the Mercedes E-Class and Audi A6. These are cars that also offer lots of good tech, but they do it in a sexy package that oozes with soul and character. And when you're dropping 60 grand on a luxury car, you tend to want something that's a bit special. Something unique and beautiful. Something that makes you want to turn around as you lock up your car to get one last look.
Acura can make all the obnoxious conceited commercials they want, but for their $55,000 flagship to grab sales from Mercedes and Audi, they're going to need more than just a nice interior and some cool standard features. They're going to need to spice it up.

What's New About The 2016 Acura RLX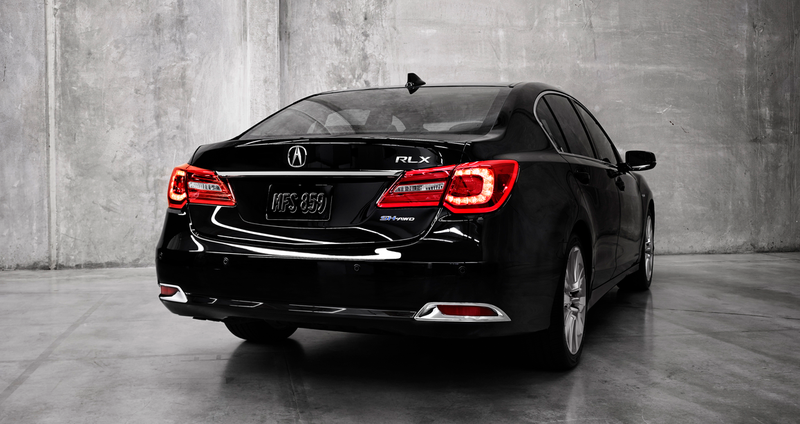 If you're wondering "Hey, where's the new Acura Legend?" allow us to get you up to speed on Acura's flagship sedan. The Acura Legend hasn't been in the states since 1995, so you may have been under a rock for two decades. In '96, Acura replaced it with a new RL. The RL remained Acura's flagship until 2013, when the RLX took the reins.
That 2014 RLX offered more interior space, a new exterior and interior design and lots of weight savings over its predecessors. Also new was the direct-injected 3.5-liter V6, an available hybrid powertrain, four-wheel steering and those crazy 16-LED headlights.
The second year of production, 2015, dropped the hybrid RLX. But in 2016, the RLX got the hybrid trim back, along with new suspension tuning, new 19-inch alloy wheels and lots of new available features across the trim range.
Which One We'd Buy
The Acura RLX comes in two main trims: RLX and RLX Sport Hybrid. And while we think there are better cars in the segment for 60 grand, if we could get a nice deal on one (or a decent lease), we'd nab the Sport Hybrid for its extra horsepower, all-wheel drive and very respectable fuel economy. 30 MPG combined with a 377 horsepower engine? That's impressive. The $60,890 price tag, though, is a bit scary.
Important Facts At A Glance:
MSRP: $54,450 – $65,950 Top Speed: 130 MPH (estimated)
Acceleration: ~5.0s to 60 [Sport Hybrid]
MPG: 28 city/ 32 hwy / 30 combined [Sport Hybrid]
Engines: 3.5L V6, 3.5L V6 hybrid
Max Horsepower/Torque: 377 hp/341 lb-ft [Sport Hybrid]
Curb Weight: ~3,955-4,359 pounds IIHS Rating:Top Safety Pick+
Transmissions: 6-speed automatic, 7-speed dual clutch automatic
Drivetrain Layout: Front engine, FWD/AWD
Photo credit: Acura