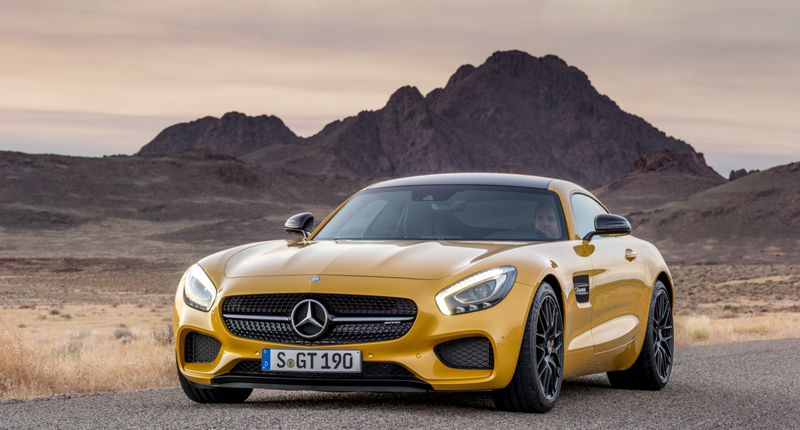 The Mercedes-AMG GT isn't a Porsche 911, but it is a damn fine sports car. And just look at it. It's absolutely stunning. What do you need to know before you buy an AMG GT? Don't worry, we'll tell you everything right here in our Buyer's Guide.

Every time AMG puts their hands on a new Merc, they build something batshit insane. The C63 AMG: Insane. The SLS AMG: Anne Heche. Now there's this AMG GT, the smaller successor to the SLS. No, it doesn't have a huge 6.2-liter V8 like its predecessor, and it doesn't have those loony gull-wing doors, so you might think this thing might be a bit more sophisticated. And indeed, it does have a supple interior, clean classy styling and plenty of cool gadgetry, but like all AMGs, it's still a bit of a loon on the track.
Mercedes says they targeted the Porsche 911 when building this car. We're not sure if we'd make that comparison, but we took the GT around the track and loved its confident handling.
This is the car we've wanted Mercedes to build forever and it absolutely holds up to most of our expectations.
What's New About The 2016 Mercedes AMG GT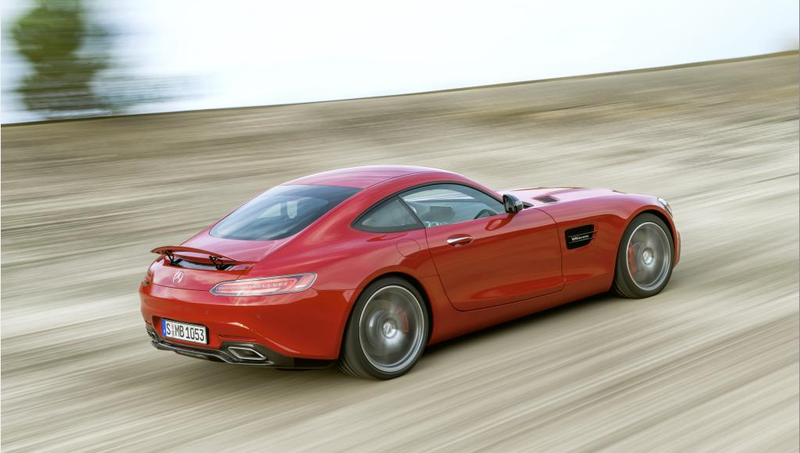 The Mercedes-AMG GT is all-new for 2016, though it does share some bits with the old SLS AMG. The new car aims to give Porsche and Jaguar a run for their money, and the recipe is all there: Front-mid engine, rear-wheel drive, high-horsepower twin-turbo V8, 7-speed dual-clutch transmission and lots of aluminum.
The Mercedes-AMG GT comes in two flavors: The standard GT and the GT S. For 2016, though, only the 505 horsepower top-dog GT S is available. If you want the cheaper 456 horse GT, you'll have to wait until next year.
But no matter which model you end up choosing, you'll get an excellent 47/53 front/rear weight distribution, aluminum double-wishbone suspension all the way around, hydraulic variable-ratio power steering, a locking differential in the back, 15.4- or 14.2-inch front discs and 14.2-inch rears to scrub off all that kinetic energy. It's a great setup, really.
The new GT offers some sweet tech, too. There's drivetrain damping on both GT models, which acts to reducing drivetrain rolling motion. The GT S comes with AMG DYNAMIC SELECT, which allows the driver to change between three drive modes, Comfort, Sport and Sport Plus, which change transmission shift quality, steering feel, throttle response and damper settings.
There are also available dynamic engine and transmission mounts, which soften to accommodate highway cruising and other driving situations where comfort is key. But when the car is being hooned, those mounts stiffen up for better vehicle agility. The GT S also offers carbon ceramic wheels and a variable-vane adjustable exhaust system.
So there's lots of engineering goodness beneath that sheet metal. It's Mercedes, so we expected no less.
Which One We'd Buy
We don't have much of a choice at this point, as the only Mercedes-AMG GT available is the GT S, though a standard GT trim will be available later. We'll have to learn more about pricing and features of the standard GT before we can say which of the two offers the best value, but for now: GT S it is.
The AMG GT S gets standard features like: active damping, 19-inch front alloy wheels, 20-inch rear wheels, Attention Assist (makes sure you don't fall asleep at the wheel), LED headlights, Adaptive Highbeam Assist, backup camera, heated mirrors, eight airbags, radar-based Collision Prevention Assist Plus, heated power leather AMG seats with memory, dual-zone climate control, eight-inch COMAND infotainment screen with touchpad controller, active rear spoiler and navigation.
We'd be tempted by the AMG Dynamic Plus Package, which adds dynamic engine and transmission mounts, tighter steering and suspension settings, a widened power band and an AMG Performance steering wheel. All in, we'd have to pay $133,425 with destination fee.
Important Facts At A Glance (GT S):
MSRP: $129,900 Top Speed: 193 MPH
Acceleration: ~3.7s to 60
MPG: 16 city/ 22 hwy / 18 combined
Engines: 4.0L twin-turbo V8
Max Horsepower/Torque: 503 hp/479 lb-ft
Curb Weight: ~3,700 pounds (estimated) IIHS Rating: NA
Transmissions: 7-speed dual-clutch automatic
Drivetrain Layout: Front-mid engine, RWD
Photo credit: Mercedes