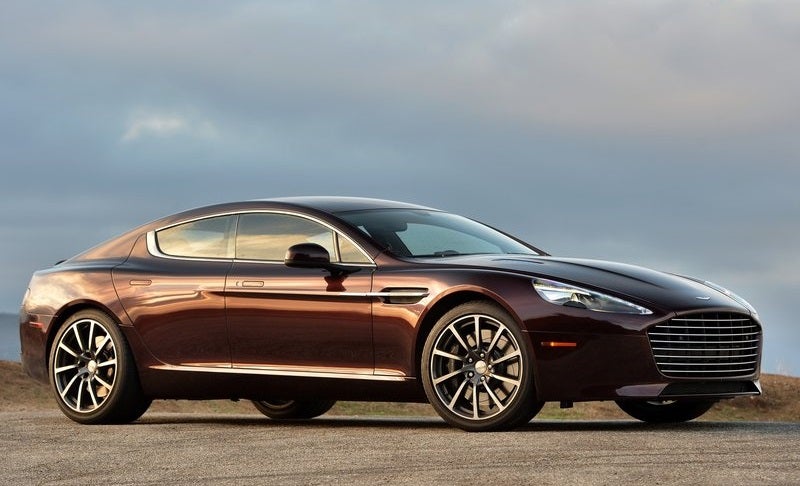 British luxury automaker Aston Martin just signed a deal to develop its first electric Aston with Letv, the Chinese company that finances electric automaker startup Faraday Future. But what exactly does this deal mean for everyone involved?

We've known for a while that China is really interested in an electric version of the gorgeous Rapide, and who can blame them? So, despite claims that Aston would forever stay true to the ways of the V12, which they still are, the automaker has turned to Letv for a business venture to supply batteries and transmission materials to accelerate development an all-electric Rapide.
It was originally reported that the electric four-door Aston would be financially supported by ChineseEquity, an investment firm, and possibly be called the RapidE.
http://jalopnik.com/the-chinese-re…
The new venture partner, Letv, is a major technology and media brand in China founded by Chinese billionaire Jai Yueting, who also happens to be the major financier to Faraday Future—another (wannabe) automaker with plans for introducing fully-electric and likely-autonomous vehicles to both the Chinese and American markets.
However, we haven't shied away from skepticism of Faraday Future and its financial situation. Essentially, they made a big tease of their CES announcement this past January which turned out to be nothing more than a vaporware electric supercar concept that they never planned to build. Then, the State Treasurer of Nevada had to fly to China personally after reaching a deal for Faraday Future's billion-dollar factory in the state when the initial investment from Letv was delayed due to the recent shifts in the Chinese stock exchange—and we still don't know how that turned out.
http://jalopnik.com/faraday-future…
Now, while remaining skeptical of Faraday Future and its Chinese backing from Letv, I can't ignore the fact that Aston Martin has been making some very smart moves recently—including holding on to the legacy of the V12 for at least another generation. And while V12 supercars are great, even Aston Martin can't deny expanding its lineup (and sales) to include SUVs, crossovers, and yes, even electric models.
According to Reuters, there was even mention by Aston Martin CEO Andy Palmer of a possibility of the British automaker working directly with Faraday Future, providing its knowledge of performance and refinement expertise to the new brand, while benefiting from Faraday's electric engineering endeavors.
So does this new deal between Faraday Future, Aston Martin and Letv legitimize Faraday Future? Or should we be worried over what Aston Martin is getting itself into? Andy Palmer is a smart man, so it will be interesting to see where Aston goes with access to hybrid and electric power.
Manufacturing of Aston Martin's reported 800- to 1,000-horsepower electric RapidE will take place at the Gaydon facility in England, and we can expect the first production model by 2018.
---
Contact the author at justin@jalopnik.com or @WestbrookTweets.