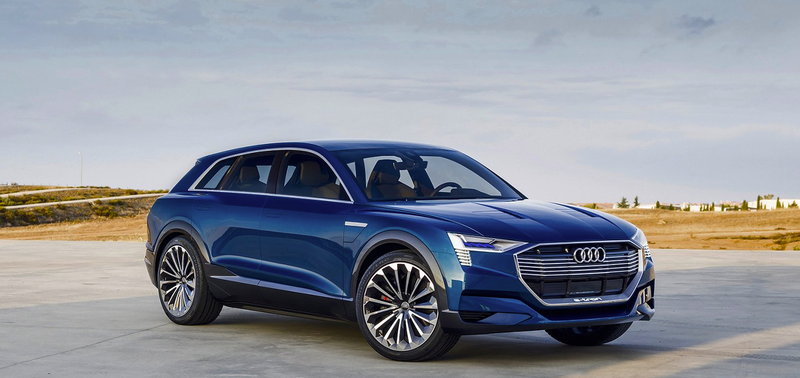 Volkswagen is in some deep You Know What with the whole Dieselgate scandal. But to make up for their transgressions, VW's luxury brand, Audi, is reportedly delaying all non-core projects to focus on electric vehicle development.
Volkswagen's board of directors has allegedly decided to allocate vast sums of money and engineering resources towards expediting the development of the electric e-tron quattro and hydrogen h-tron quattro concept cars, which debuted at Frankfurt and Detroit, respectivel, according to Car and Driver's source who is supposedly in tight with the board.
And it looks like the reason for VW's hastiness has a lot to do with their diesel emissions scandal:
Everybody is of course concerned about the aftereffects of the diesel crisis, and the thinking is that Audi has to show people we are serious about these kinds of cars…Every kind of thinking has changed since the diesel problems. We are pushing to bring zero-emission cars to market as fast as we can now—and pushing to do them right.
We just wrote about a couple driving across America to return their polluting Jetta SportWagen. One of the activists' primary objectives is to push VW to make up for their pollution by becoming leaders in electrification. Well, it looks like that just might be happening.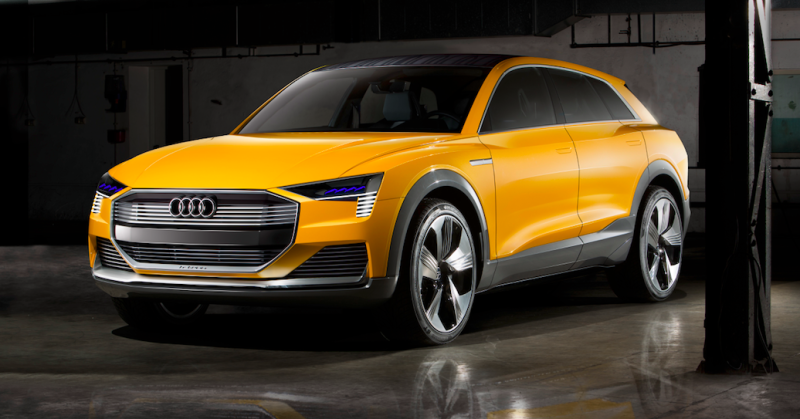 Yesterday, Audi forecasted their plans for electric vehicle production stating:
Audi is preparing its international production network for the mobility of the future. Large-series production of the first purely electric-driven SUV from Audi will begin at the site in Brussels in 2018. The plant will also produce its own batteries. The company will transfer production of the Audi A1 from Belgium to Martorell in Spain. The Audi Q3, which is currently produced in Spain, will be built in Győr (Hungary) in the future.
So it does appear that Audi is dropping everything and marching down a path towards electrification. That's exciting news.
But that also means that "non-core" vehicles — those that don't make up the brand's backbone — could get pushed back. Among vehicles slated to be delayed are the Audi Q4 (a model slotting between the Q3 and Q5), Audi TT Offroad Concept and Audi TT Sportback, according to Car and driver.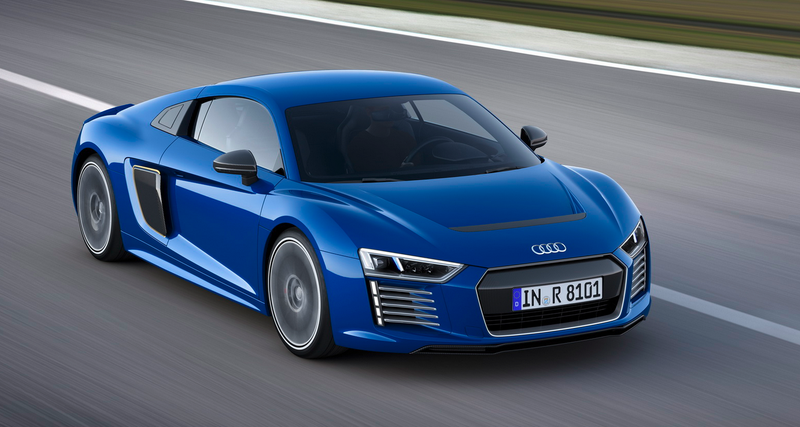 So why should Audi lead this electrification effort and not Volkswagen?
Audi is Volkswagen Group's flagship luxury brand. The brand from Ingolstadt has a big research and development budget, and consumers are willing to pay big money to get behind the wheel of a car with four rings on the hood.
That's a good thing, because the price of lithium ion batteries means electric cars are expensive. But we know consumers are willing to spend large sums of money on electric luxury cars; Tesla has proven that.
Plus, Audi has been very successful in the US and likely has a more positive brand image. With the name "VW" on the headline of every Dieselgate story, and with cars like the R8 e-tron concept (see above) debuting to much acclaim, maybe car buyers are more likely to put their trust in Audi products.
Photos: Audi