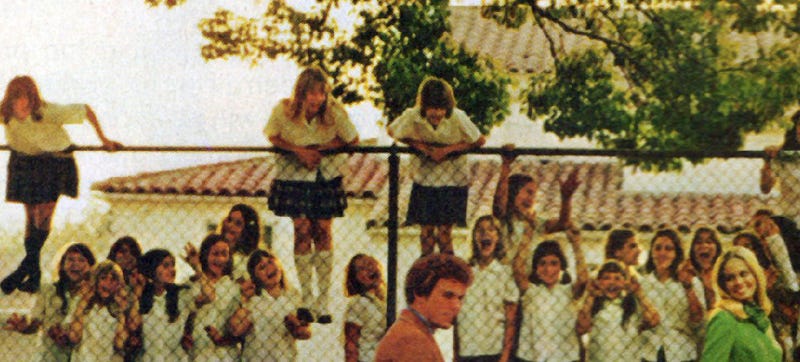 Welcome to Paper Jam, the feature where we highlight the best automotive advertisements from the past! Print might be nearly dead, but our scanners are just getting warmed up.
Do you know what rally wheels can do the the handling of a car? We do, and that's why we put them on our latest, so that more than ever before, you could enjoy every single mile you drive. With our variable-ratio power steering, very special shocks, stabilizer bars front and rear, two-tone paint and the option of louvered coach windows with a half vinyl roof, this is the sporty car that makes sense in 1974. Or ever.
Where to pick one up? At your Chevrolet dealer's, of course.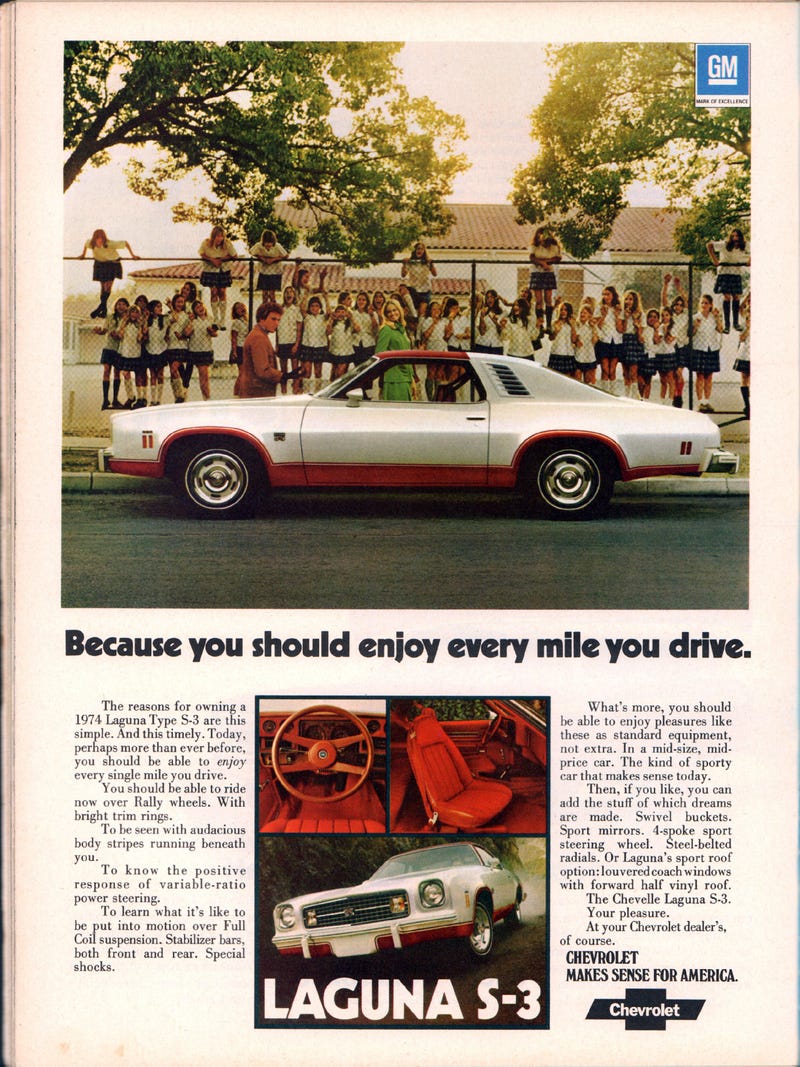 Photo credit: GM via Motor Trend August 1974 via Sensei Alan

---
Contact the author at mate@jalopnik.com.