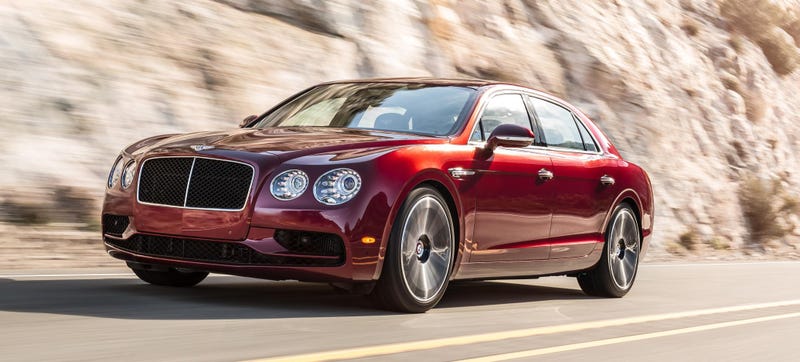 Bentley gave the V8 S Flying Spur a black radiator grill and a rear diffuser as well as a few badges all around to show the neighbors that you have more than the peasant version's 507 horses, and in fact have 521.
If, unlike me, you did remember that Bentley also makes a sedan called the Flying Spur, you should be happy to learn that if you can't afford the twin-turbo W12, the new V8 S will still cheer you up with 521 horsepower and 501 foot pounds.
They did the same with the Continental before, so you know the drill. The 4.0 twin-turbo was upgraded so that Bentley's cheaper sedan can now reach sixty in 4.9 seconds and go all the way to 190 mph even if you're too poor to pay for Piëch's beloved W12. Thanks to cylinder-deactivation, it also has a range of 520 miles if you're easy on the throttle. Yes, just like in a C7.
http://jalopnik.com/the-bentley-co…
The suspension tuning and the ESC settings are different too, improving handling and body control and allowing for more tire slip when you really get moving.

Naturally, you can also order yours with dark-tint lights front and rear, black gloss exterior mirror covers and a unique 21" black and bright machined six-spoke wheels for what Bentley calls 'a menacing effect'.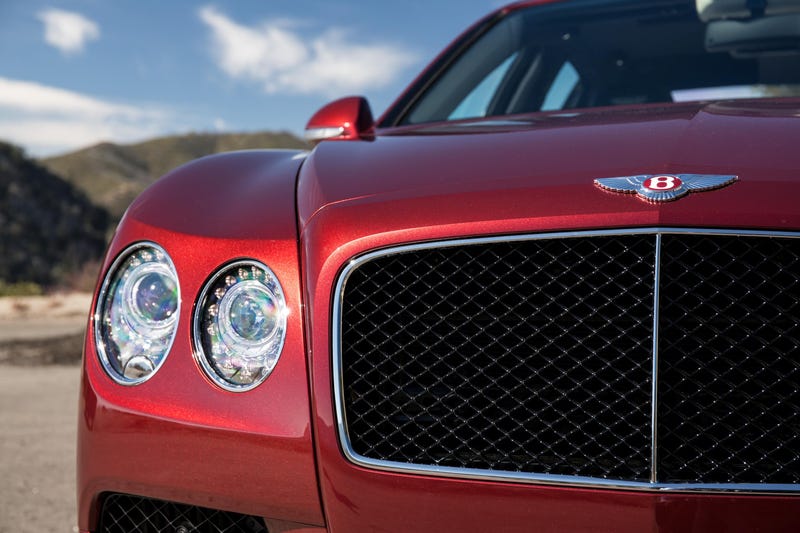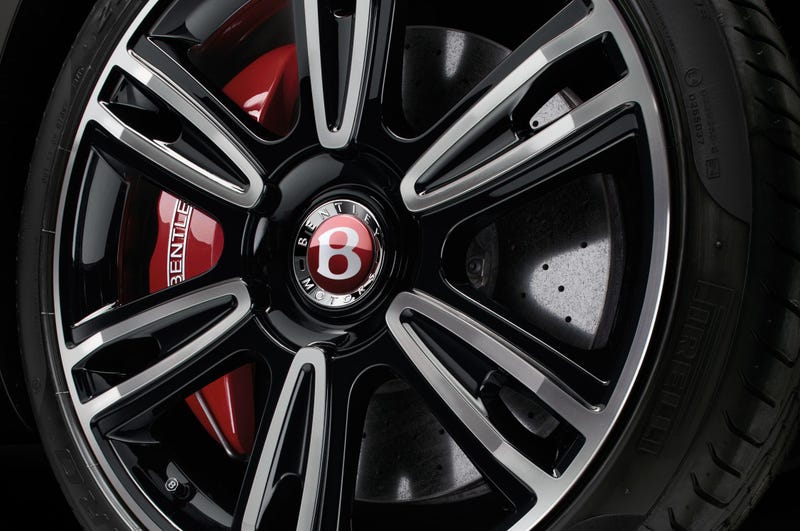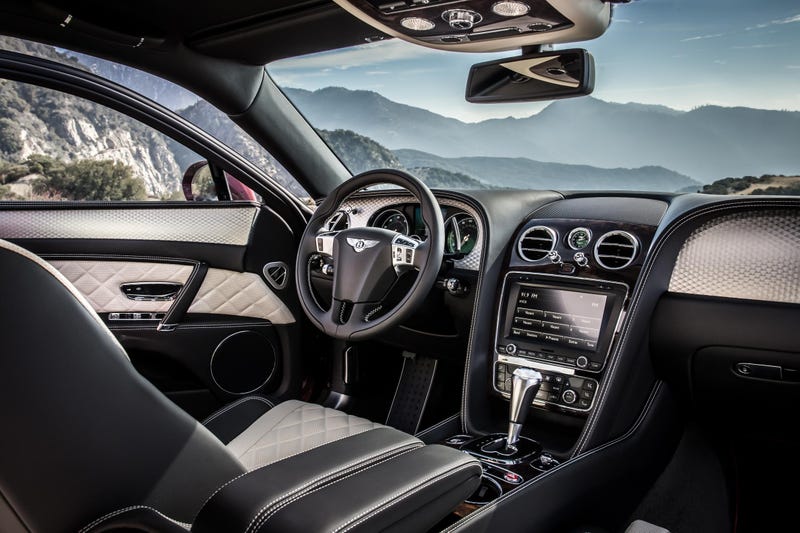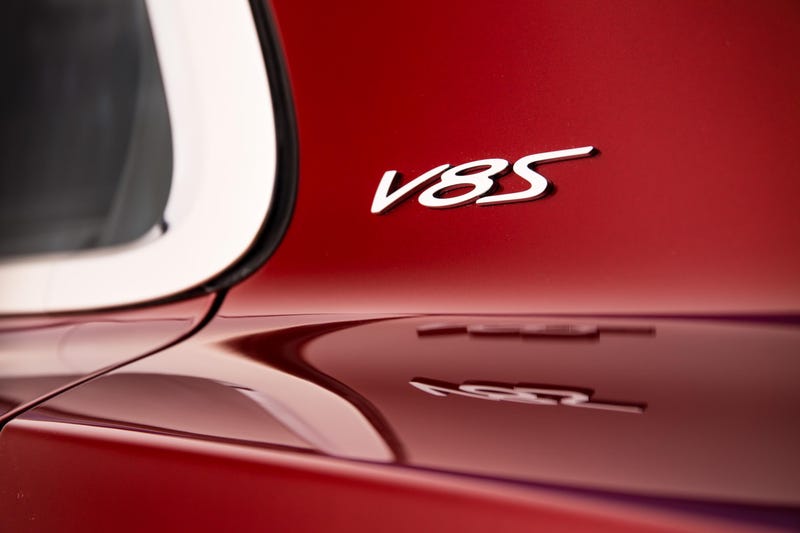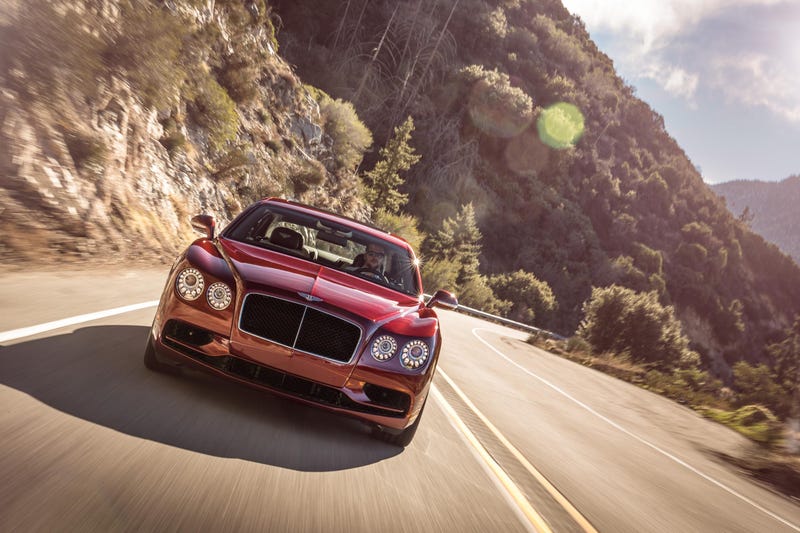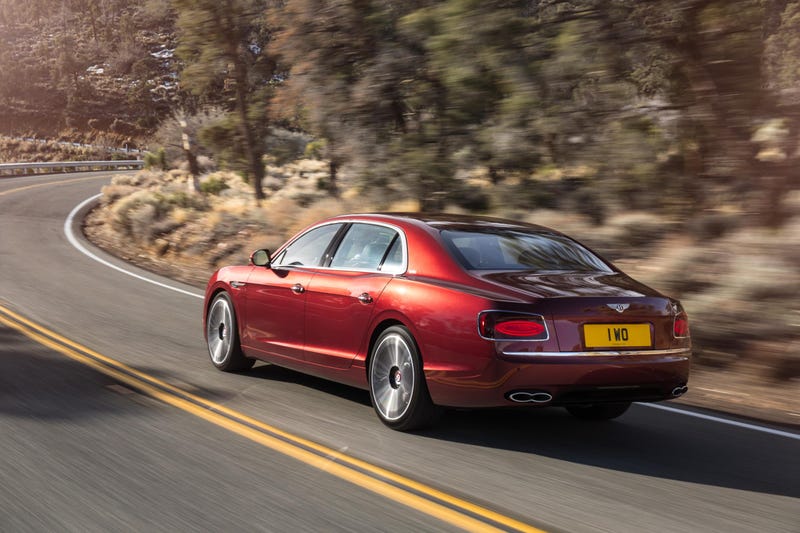 I guess this makes much more sense than the Mulsanne Speed. It has to.
http://jalopnik.com/can-somebody-p…
Photo credit: Bentley
Contact the author at mate@jalopnik.com.