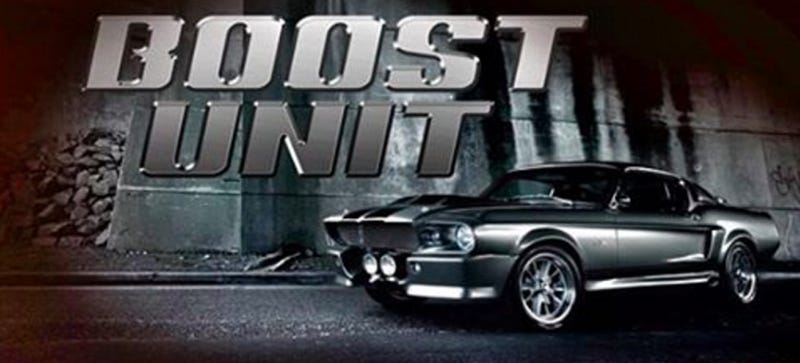 You knew Dwayne "The Rock" Johnson could act, and wrestle, and probably eat you. Now he's adding TV producer to his resume to help create a show that's basically "undercover cop with shady past drives sweet cars and solves crimes." Sound familiar?
The show's official logline per Hollywood Reporter: "Boost Unit follows the newest recruit of the LAPD's Auto Theft Task Force, a notorious getaway driver with a hidden past. The project captures Johnson's trademark edge and humor as well as the turbo-charged speed of the Fast and the Furious franchise."
Oh yeah, I can already picture every scene and interaction we're going to see in this and yet I will undoubtedly be sucked into its vortex and end up watching.
Johnson gave us a little more background in an Instagram post: "I've had a lot of bad ass fun in the FAST & FURIOUS franchise and this show will capture that kind of intense and entertaining action based off of the real life individuals who make up one of the most bad ass (and underground) street units of the #LAPD."
Hollywood Reporter goes on to explain that The Rock will executive produce the show with Dany Garcia for Fox with the help of Tim Kring from Imperative Entertainment. The script will be written by Jonny Umansky and Zach Hyatt.
The only names I recognize from that list are the Fox channel and of course The Rock, though as much as I love watching his muscley arms work a steering wheel it doesn't sound like he's actually going to act in the show.
He is acting in an upcoming Baywatch movie according to Variety. And did you know they're making a new Baywatch movie?
At any rate, those of you made it through seven Fast & Furious movies wishing there was more vapid dialogue and batshit automotive action sequences to absorb it sounds like you're going to be in luck when Boost Unit comes out.
There's no point in denying it, I'm going to check it out too.
Image via The Rock, Hat tip to Chad!
---
Contact the author at andrew@jalopnik.com.