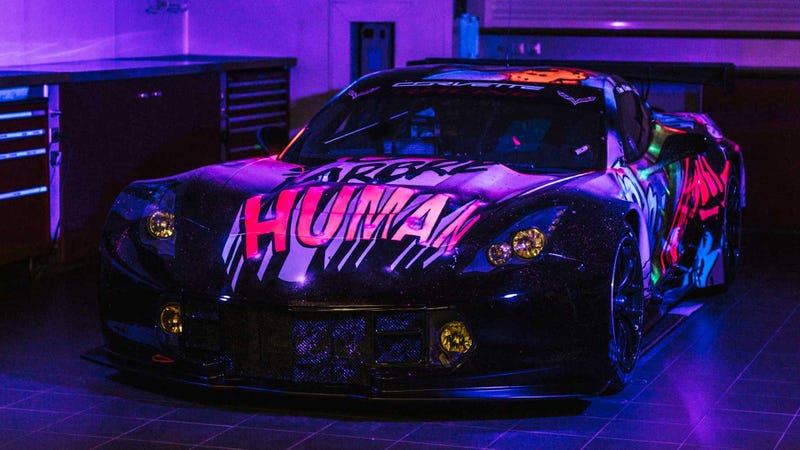 Over the years, BMW's art cars have been… interesting. For instance, last year's car had images of itself all over it in a strangely narcissistic, minimalist way. The most recent didn't even have art on it. But this art car from Team Larbre Competition for the 24 Hours of Le Mans just blew BMW out of the water.
The team shared photos of this lovely Chevrolet Corvette C7.R, saying that it'll run in the Le Mans GTE Am class at the big race in a few weeks. We'll hopefully have plenty of hours to watch it make laps in the race—more hours than we'll ever need, if we don't fall asleep and this beauty doesn't wind up in a garage stall for some reason—but it's impossible not to bask in its beauty right now.
Wait, why are you still reading this, anyway? Look at the car already.