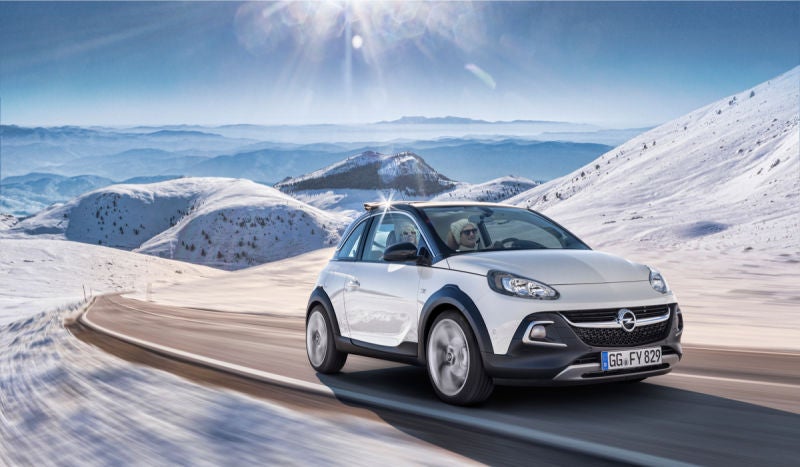 In some rather disappointing news that surprises no one, Buick has adamantly refused to be fun yet again, this time assuring us that the adorable and awesome Opel Adam has zero chance of ever being sold in the U.S. under Buick.

Back on September 10th, 2013, we said the previous Opel Adam may end up on American shores. On September 11th, 2013, we confirmed that it was, in fact, not coming. But maybe the next generation!
In 2014 it was announced that the Adam would be sold in China as a Buick because that was the more attractive brand in that market. Then we got a funny feeling that the Adam could come to the U.S. as a Buick too, and it was determined that such a result was "likely."
http://jalopnik.com/heres-how-gm-c…
Well I can confidently tell you now that Buick has no intention of bringing the Opel Adam to America as a Buick.
Speaking to Automotive News, Buick boss Duncan Aldred said, despite his initial desire to bring the Adam over, there was no business case for a minicar in the U.S. with gas being so cheap and the market preferring small crossovers and SUVs. The quote from AutoNews:
"I very much did feel when I came over that that could really help accelerate the Buick brand story," he said. "I don't see that as much. Whether the market shifted or the fashion nature of those cars has changed, I don't know. But I wouldn't be looking for a small, B-segment car today."

I'm sad. But on the other hand Buick is doing alright and Aldred is very proud of the portfolio they've filled out, as he should be.
But when it comes to adorable and fun tiny cars, I guess Americans just don't give Adam.