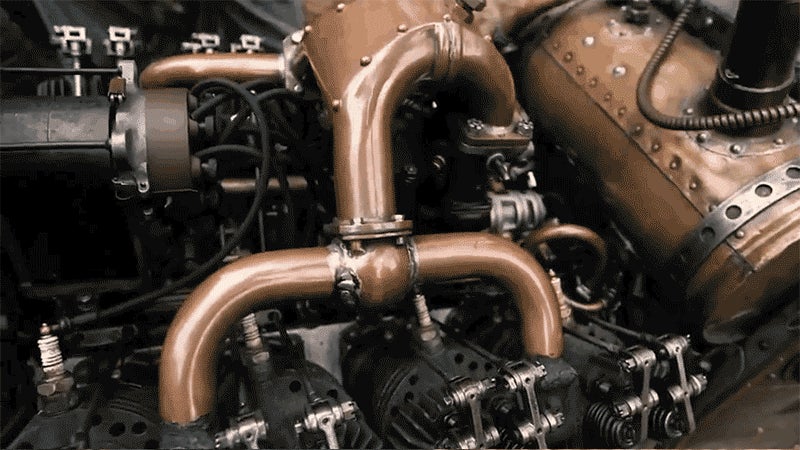 When your car has a wooden chassis, because the idea of a steel chassis only became fashionable after the First World War, the most important thing to remember is not to keep anything on the floor. Because you don't have one.
Richard Scaldwell has a 1914 GN running a prototype air-cooled aero engine which JAP built in 1908. I know that sounds very complicated, so let me unwrap that a little.
GN was a British car company operating between 1910 and 1925, set up by H.R. Godfrey and Archibald Frazer-Nash, while J. A. Prestwich and Company built the engine for Alliot Verdon Roe's 1909 triplane, which is regarded to be the first all-British aircraft. Put the best of both companies together, and you end up with Richard's one-of-a-kind speed machine:
It is absolutely stunning, although going from England to the south of France with it would probably void my life insurance.
And while we're at it, guess who went to the Retromobil 2016?
Duncan Pittaway. With The Beast of Turin. Yes. We have it on video.
Go to England. Rain or not, it's fun because they all love their cars.
---
Contact the author at mate@jalopnik.com.