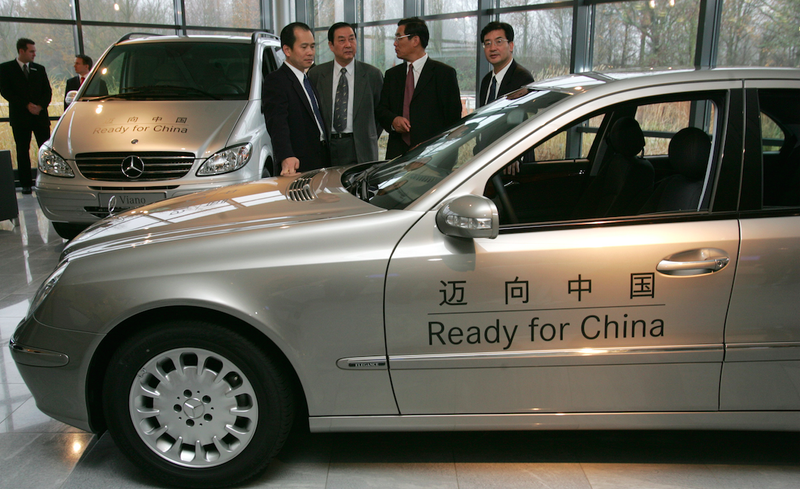 Daimler just had to shitcan an executive who allegedly made bigoted remarks and pepper sprayed locals after getting into a quarrel over a parking spot,The New York Timesreports. Was that spot really worth it, my dude?

The Times says Daimler Greater China announced its removal of the employee over a "regrettable matter," but did not mention the employee's name or go into detail on what happened.
The newspaper says local Chinese media and social media sites, though, did shed some light on what supposedly happened. China Daily, for example, says it was Daimler's CEO and president of trucks and buses in China, Rainer Gärtner, who partook in what must certainly have been a completely insane display of bad behavior.
The Chinese news cites microblog Weibo in saying Gärtner lost his temper in Beijing after being confronted for pulling into a parking spot someone else was actively backing into. Gärtner allegedly ranted:
I have been in China for a year. The first thing I learned here is that all Chinese are bastards!
The new site goes on, saying local media reports say Gärtner began pepper spraying to "disperse people angered by his remark."
The New York Times says neither Rainer, Daimler nor police have confirmed this whole pepper-spray fueled, racially-charged rant over a parking spot, but that the story itself—whether accurate or not— has fueled discussion in the Chinese media about "arrogant Western bigotry."
This isn't good look for Daimler, especially since they're hoping to sell lots of EVs in the market that right now is hankering for silent, electron-fueled motoring.
A "regrettable matter" indeed.