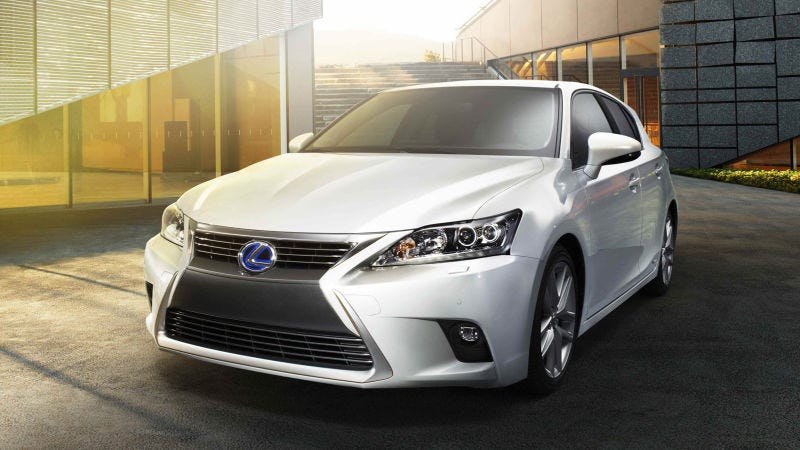 In another installment of "They still make that car?" Lexus has decided to discontinue the CT200h hybrid hatchback after the 2017 model year. This is not a shocking development with cheap gas and buyers flocking to crossovers, but the CT200h was an underrated upscale hatchback.
According to Car and Driver, the CT200h will reach the end of its lifecycle in the American market in 2017, but Lexus will continue to sell it elsewhere. Its demise isn't really surprising, since the automaker sold less than 9,000 units of the CT200h in 2016.
The CT200h had a fairly reasonable starting price of around $31,000, but it was essentially a fancy version of the Prius with hybrid tech that has been around since 2012. The current Prius can get up to 52 mpg combined, while the CT200h only manages 42 mpg combined.
However, the CT was a bit "sportier" to drive than the Prius and comes with a much nicer interior if you have are looking for luxury feel with your fuel efficiency.
In some markets you can score some heavy discounts off the remaining inventory and I've even see some CT200h models with cheaper lease programs than the less expensive Prius.
Now, if you are a pre-owned buyer looking for a nice commuter car, lightly used CT200hs can be found for around $20,000 many of which will carry the Lexus CPO unlimited mile warranty.
The CT200h probably won't be missed, but it could be a great value for the right buyer looking for a fuel-efficient luxury car in a small package.