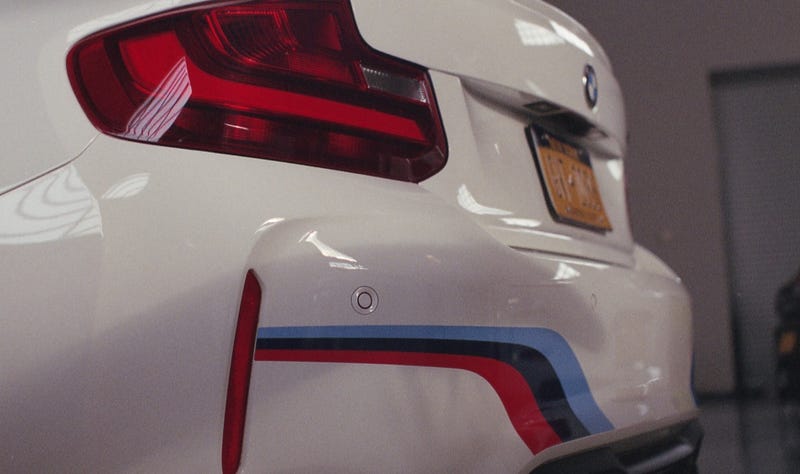 You may already know what a BMW M2 with the performance package looks like. Here's what it looks like on film, if you are so inclined.

This particular M2 sits in the Classic Car Club Manhattan garage, which is open to the public if you are interested. If you're in the city, it's well worth a visit. Pretty cool spot.
Shot on 35mm Fujifilm Superia through Raphael Orlove's Canon Eos Rebel X he graciously let me borrow, which he also recently used to take beautiful film photos of the new Alfa Romeo Giulia the office got to play with for a few days. Enjoy.