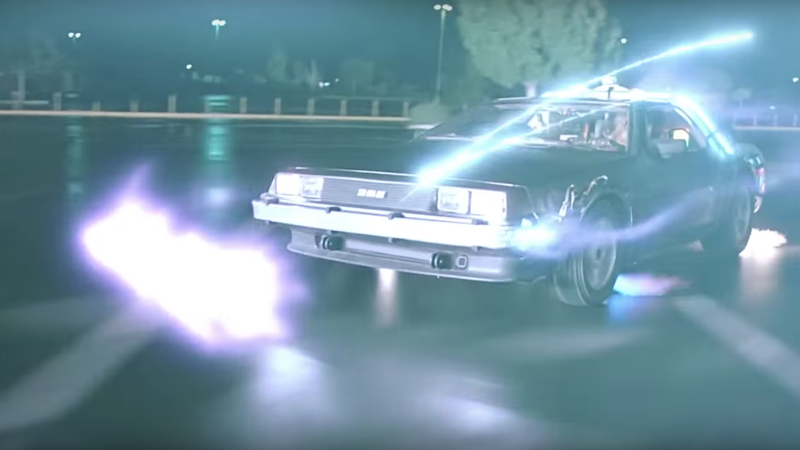 Eighty-eight miles per hour. That's how fast Doc Brown's DeLorean had to go for us to "see some serious shit." And that shit, at least in this reality, seems to be a speeding ticket.
Back to the Future fan Spencer White decided to take his mother out on the freeway in his new DeLorean last Friday, according to The Santa Clarita Valley Signal. After merging onto Highway 14, the speedo read 85 mph. The Signal provided no word as to how long it took White to reach that speed, however.
White told the publication, "I thought, let's take it up to 88 mph. I only got three more miles to go."
Let us recall that the DeLorean had the ubiquitous but anemic PRV V6 and that it was considered slow even in its day, so this is kind of an impressive goal, even if it's illegal.
He admitted to hitting 88 mph for a couple of seconds before a California Highway Patrol officer pulled him over and asked how fast he thought he was going. Apparently, with a smile, the officer told him that White was clocked going 88 mph.
"All of us started busting up laughing," said White. But White did get a ticket, even after the laughs. This is something I would regard as a trophy.
The Signal also reported that upon leaving, the officer asked White if he had a flux capacitor in his car, which White, unfortunately, did not.
White is also not the first to be ticketed in a DeLorean while going 88 mph. Another man who was pulled over in September swore to cops that he wasn't trying to time travel.
Likely story.