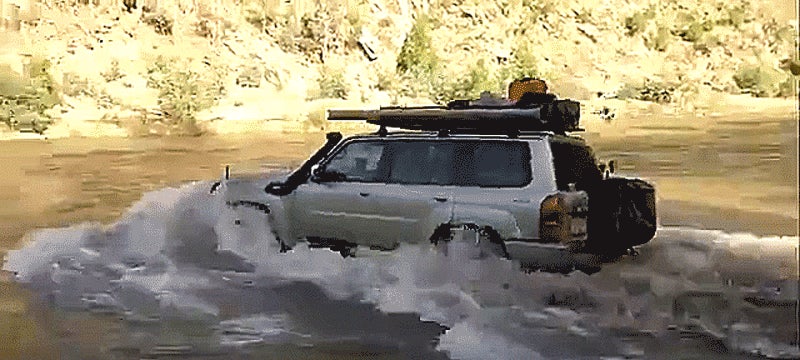 There three things you need to drive across a river like this; a diesel 4WD, a snorkel intake, and a heavy set of balls.
This video seems to have popped up all over the place in the last couple days, though the origination could be nowhere but Australia.
Who else but the Aussies would plunge a Nissan Patrol into a river at full gallop and come out the other side?
Water crossings are some of the most exciting obstacles in Australian off-roading, particularly in Cape York at the country's north east. You can pretty much expect the entire bottom half of your vehicle to be dunked repeatedly if you plan to make it to the top the jungle peninsula.
And people do make it, by pulling stunts like what we're watching here.
Did the drivers know what was on the bottom of this rushing river? Hard to say. The speed of the flow, depth and width of this water makes for an obviously dangerous crossing but let's be real; that's why it's so much fun to watch.
http://jalopnik.com/check-out-this…
Images via Ozzy Tires
---
Contact the author at andrew@jalopnik.com.