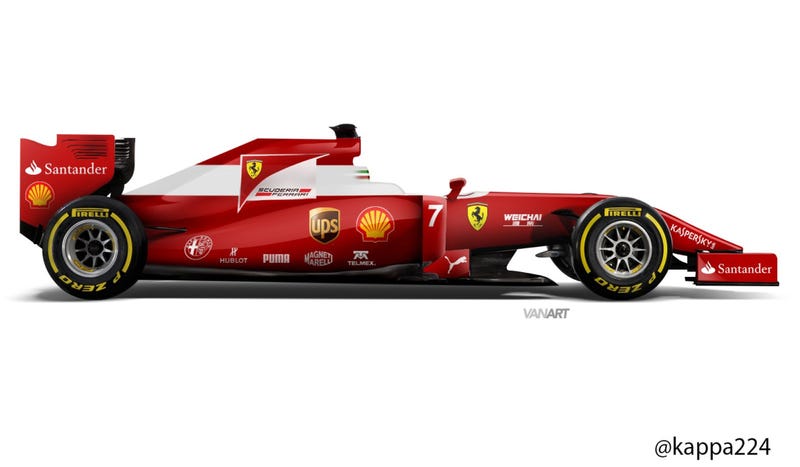 Ferrari doesn't reveal its 2016 Formula One livery until February 19, but Italian source F1 Analisi Tecnica says that a bit more white will be involved, this time in a big ring around the air intake.
This white band recalls some of the team's F1 cars in the past, such as those driven by Niki Lauda and Jean Alesi.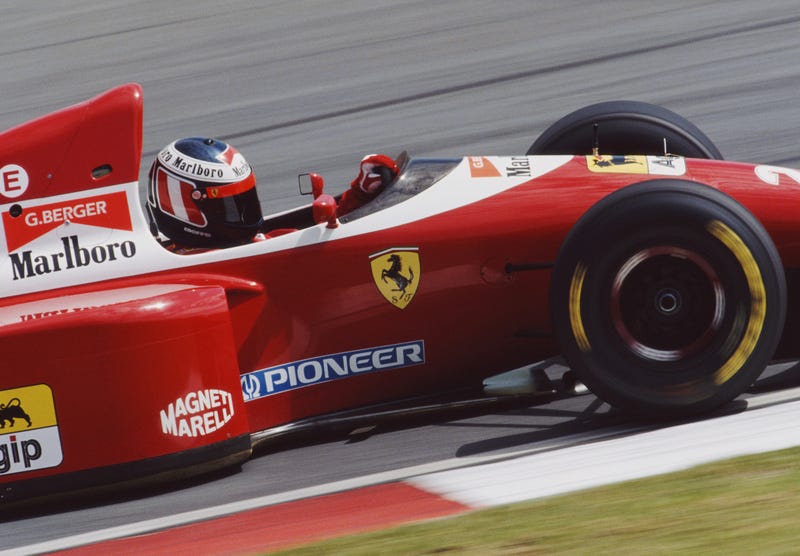 The closest car in appearance to this rumored livery is the Ferrari F93A, which Jean Alesi and Gerhard Berger drove in 1993. Note the classy ring of white around the top of the car, similar to a snow-blasted winter wreath, or perhaps the salt rim on one of Kimi's mixed drinks.

F1 Analisi Tecnica is the only source where I can find this rumor, however, they claim to have insider information on Ferrari's new party digs.

Regardless, Sky Sports reports that Ferrari is holding out for a big online reveal of their latest, greatest F1 racer, anyway, so we'll have to wait until mid-February to see if this is report was right.

Photo credits: @Kappa224 on F1 Analisi Tecnica (render), Getty Images (F93A)

---
Contact the author at stef.schrader@jalopnik.com.