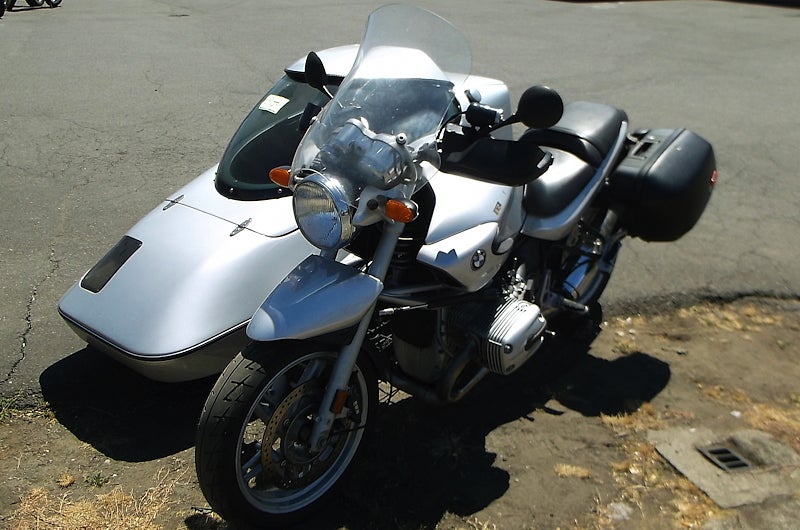 Simon and Garfunkel once sang that the boxer stands alone. In contrast, today's Nice Price or Crack Pipe Beemer is a boxer that will never make you ride alone. That's because it comes with both a pillion and a space age side car, but will its price mean you'd just as soon leave it alone?
Oh, the body shaming that went on with yesterday's custom 1972 Porsche 914. That Rayco wide body kit may be a rare item, but according to many of you, that's the way you want to keep it. Not only did you think it was ugly and its mother dresses it funny, but fully 70% of you thought its price was in Crack Pipe territory, with many noting that a stock 914 at that price would be a better consideration.
I guess the best sort of customizations are the kind you can easily remove without evidence of their ever being there in the first place: temporary tattoos, comic vampire teeth, and in the case of motorcycles, sidecars.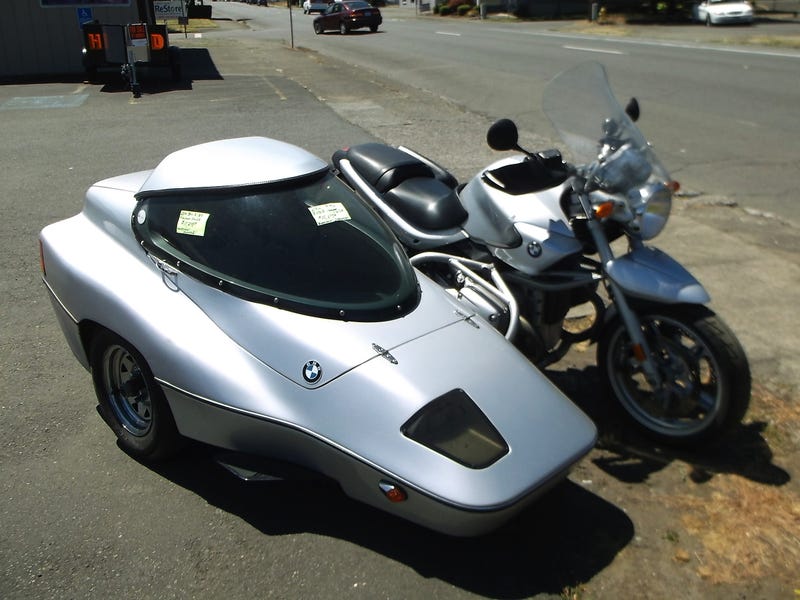 This 2004 BMW R1150RT comes with a Hannigan Astro fully enclosed side car that you could either leave on, or, after a half-day of wrenching and swearing, you could leave at home in the garage. This makes it like Jack Spratt and his wife: you either have it fat or you have it lean, but it's hard to have it do both. The sidecar also has a five gallon gas tank and transfer pump to sort of make up for the mpg loss pulling it along will cause.
The Hannigans have an excellent reputation for build quality, and you'd have to marvel at the mounting of a sidecar to a bike that has (a) a low and wide boxer engine, and (b) uses that engine as a stressed member in lieu of a frame. It's hard to tell from the pics how exactly it's mounted, but it looks to be clamped in place both just behind the Telelever mount and at the foot peg. The sidecar itself looks to be in excellent shape, and hey, who can tell me what that tail light came off of? Anybody?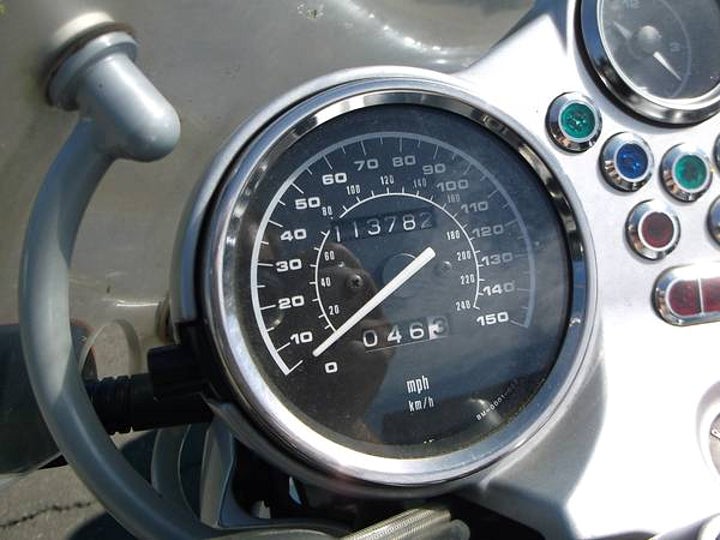 The bike itself has done an impressive 113,000 miles, but those don't show in the pictures. This being a 2004 it has the "Twin Spark" heads, which feature… wait for it… twin spark plugs! That provided better emissions and supposedly a surging problem experienced by owners of earlier R1150s.
Those heads cap 1130-ccs of displacement which provides 95-bhp at 7,250 rpm. The Oilhead twin fronts a six-speed gearbox, but what's really notable on these bikes is the braking system. These were the first production motorcycles to offer power assist and the ABS-equipped triple disc system is more than a match for the 525-lb bike and probably the sidecar too.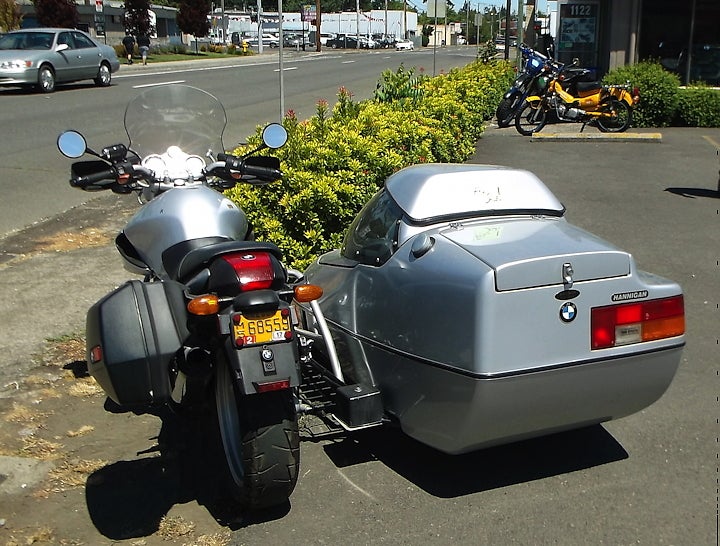 Perhaps an even more impressive statistic in regards to this particular bike is that its present owner is selling it because, at the ripe old age of 93-years young, he's finally hanging up his helmet. We should all be so lucky as to live so long and enjoy a passion like riding into our tenth decade.
You could get a start on that with this bike. It's offered by Bill's Motorcycles Plus, a Salem Oregon sales and service shop. Bill is selling it for the owner – Doc – and is asking $11,995 for the bike and has been maintaining the bike for years and hence has its service records.
What's your take on this Beemer and a half, and its $11,995 price tag? Does that sound like a solid package deal? Or, is this a boxer that you wouldn't go one round with?
Salem OR Craigslist, or go here if the ad disappears.
Help me out with NPOCP. Click here to send a me a fixed-price tip, and remember to include your Kinja handle.
PS: Happy New Year everybody!
Thanks for all the great comments and tips in 2015. Have a wicked-good time out there tonight, but be safe and remember to make good choices.
I'd hate to see any of you waking up tomorrow morning with a monster hangover and the pink slip for a non-running Renault Encore with back registration due stuck to your face.