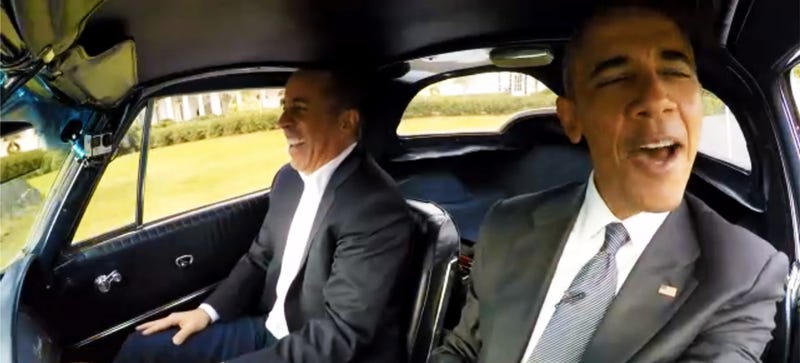 This 1963 Chevy Corvette Stingray sure makes a driver look cool. But when President Barack Obama is behind the wheel, that might be the other way around. Even Seinfeld seems dorkier than usual next to the commander in chief.
Obama doesn't get to put too many miles on the car, but it's pretty beast to see one American icon driving another. Speaking of beasts, this episode also gets Seinfeld the rare civilian privilege of some seat time in the president's limo. Which looks a lot taller next to the Corvette than I might have thought.
You can stream the whole first episode of Comedians In Cars Getting Coffee's seventh season: "Just Tell Him You're The President" on Crackle. Just make sure you come back here to discuss in the comments!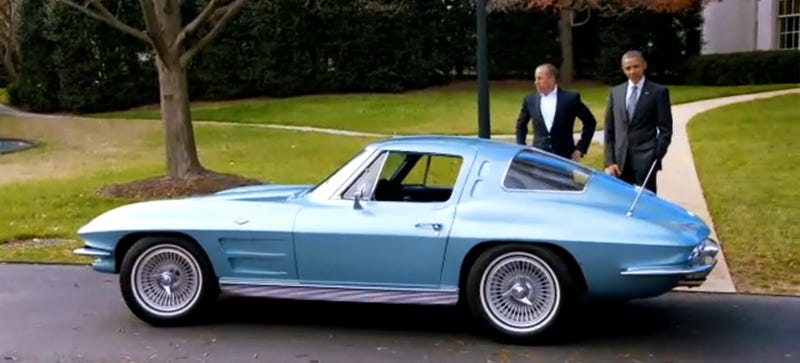 This is probably the most jealous Joe Biden's felt since he and Barack started working together. Maybe Seinfeld will come back to Washington next season with a Trans-Am for the Veep.
Images via Comedians In Cars Getting Coffee
---
Contact the author at andrew@jalopnik.com.