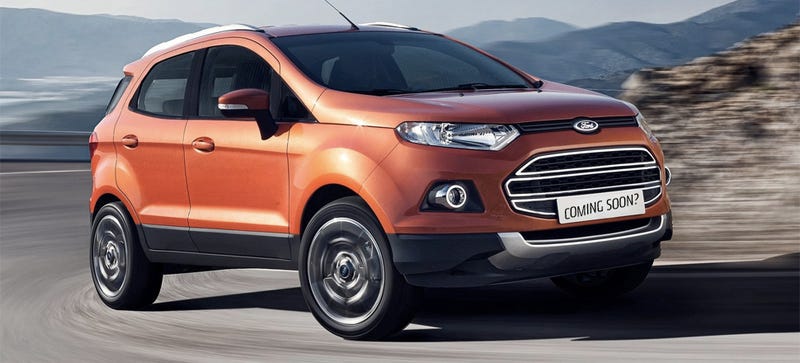 Ford is said to have confirmed four "all-new sport utility vehicles" to be introduced "in a few years time" by The Detroit News. Bringing the compact EcoSport to America seems likely, what about the other three?
At the 2016 Detroit Auto Show, Ford President of the Americas Joe Hinrichs told The Detroit News and other reporters: "SUVs are hot, no question about it. We have a strong brand for SUVs and a strong customer base. Opportunities for SUVs are important to us."
Dare we take this opportunity to dream about a revival of the Ford Bronco? I've been pretty critical of rumors about such a vehicle, and with Ford leaning so hard on the future I'm still not sure they want to evoke the past right now.
But with Jeep selling more Wranglers Ford's entire SUV lineup, it might not be such a bad idea to reach back toward open-air off-roading on one model.
I think it's most likely that we'll see Renegade and Patriot-sized small SUVs, but Ford Performance has blown our minds before. This will be something to watch either way, what do you think we'll get?
Image via Ford
---
Contact the author at andrew@jalopnik.com.