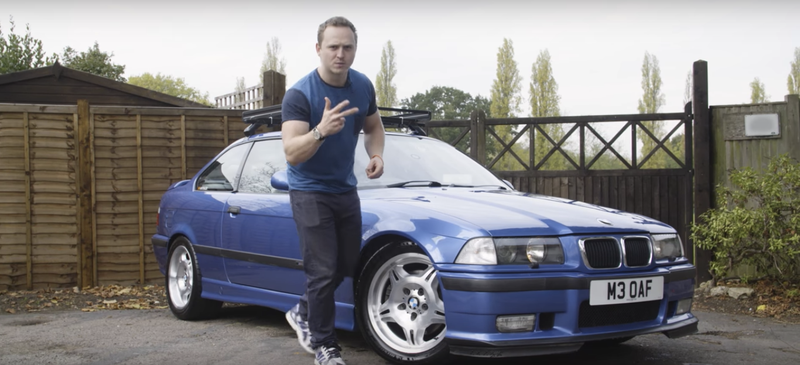 Everyone dreams of buying that childhood dream car for cheap on Craigslist through the magical power of depreciation. But as we've seen time and time again, purchase price is only one small part of the equation.
One of my favorite car-related video series this year has been from CarThrottle, wherehost Alex Kersten documents his ownership experience with a 1990s E36 BMW M3 with 130,000 miles. He's dyno tested it, tracked it against a new Civic Type-R, did a top speed run and much more.
All of that sounds well and good and fun, and it seems like Alex is living the glorious old-school ///M life with silky-smooth inline-six power and impeccable handling.

But how hard has it hit his bank account? That's the focus of his latest video.
You can tell from the teaser screen that the answer is "really bad."
In the video Alex says that over the past few months, everything he's paid for—shocks, oil, a new water pump and thermostat, a viscous coupling, rust repair and much more—has totaled out to about $3,351.73 U.S. Including the cost of buying the car, he's a hair over $12,000 U.S. in total purchases. And full of lamentation over not buying an E46 M3 instead.
Worth it? You decide, but always remember the most expensive car you'll ever buy is a cheap M-car.