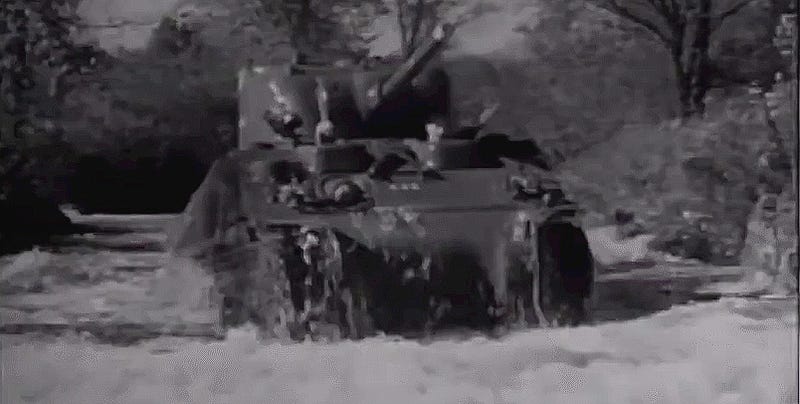 Did you know that Chrysler built more than 25 percent of America's tanks during World War II? And in addition to tanks and trucks too, it even helped arm the Allied Powers' mighty warships. You can learn more about the Chrysler "Arsenal of Democracy" in this new film.
Fiat Chrysler released this mini documentary about its role in the war effort in recognition of the 75th anniversary of President Roosevelt's historic Arsenal of Democracy radio broadcast on December 29, 1940.
The five-minute film is narrated by FCA's on-staff historian Brandt Rosenbusch and is actually pretty interesting. I had no idea that Chrysler built anti-aircraft guns, 25,000 Sherman Tanks, or that the now-iconic Dodge Power Wagon had a light-duty predecessor.
Image/video via Fiat Chrysler Automobile
---
Contact the author at andrew@jalopnik.com.