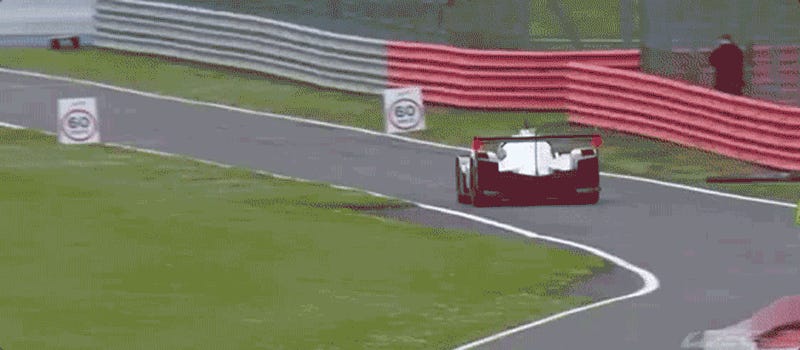 Did you need to use the pit lane any time soon, at the start of the last hour of the 6 Hours of Silverstone? Too bad. The No. 4 ByKolles ENSO CLM P1/01 prototype collided with the No. 97 Aston Martin and left an enormous mess all over the entrance to it.

The two cars left a field of debris in their wake. Of all the places to crash, this one is really only convenient for the cars involved in the crash. It's the kind of crash that says, "No one else can crash until this is picked up. You can't even get back in for repairs."

Least surprisingly of them all, the ByKolles privateer LMP1 was involved, after breaking in preseason testing, losing ex-F1 driver Robert Kubica as a driver before the season even began, and having to go into the garage for repairs only 15 minutes into the race today. I'm convinced they're cursed.

Fortunately, workers were quick and moved the bits of car out of the way fairly quickly. That's still the worst kind of track mess, though.