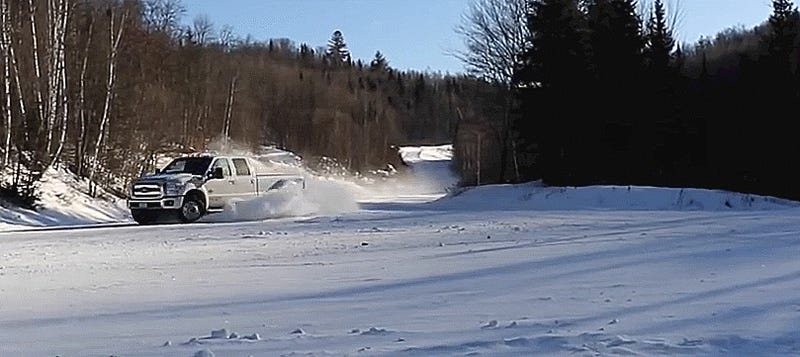 Rally Champ and race-driving instructor Tim O'Neil set out to see if he could drift his dual rear-wheel Ford F-450 Power Stroke. Lucky for us, somebody was filming.
What we're watching looks more like "almost crashing" than Formula D-style tire slaying, but, come on. Dually truck drifto!
No-weight overdrive wheels running 800 lb-ft of torque on a slippery surface equals hilarity. East coasters, go pull your traction control fuse and make the most of this storm already! Don't really—somebody could get hurt. But if you do, don't forget to video. My email's below.
Image/video via Team O'Neil Rally School
---
Contact the author at andrew@jalopnik.com.