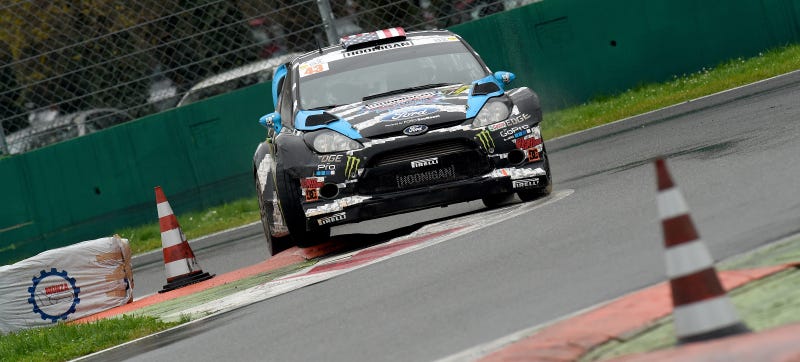 We're used to seeing Ken Block enter whatever races he wants to because he's Ken Block and he can, but for 2016, he's trying something different: focusing on only one championship. He's extending his partnership with Ford to tackle the World Rallycross season—and only the World Rallycross season.

Block had this to say about the change in a Ford press release:
Fora big portion of my career I've maintained a mixed focus and kept a diverserace calendar, but now I'll be focusing myself fully on one single championship. I've been stoked with what my team and I have accomplished so farwith my Ford Fiesta ST racecars and I'm excited to see what we'll be able to donext season with factory support. It's going to be a very exciting 2016 and Ican't wait to get started. Thanks again to Ford for being an awesome partner.
Sometimes focus is good. Sometimes it's needed. Honestly, I'll miss seeing Block compete in the United States, but Canada is close, I guess. Also, they have Timbits up there, and Timbits are delicious.

We're still getting Ken Block jumping rallycross cars in the air next year, so hooray! Block was really good in Red Bull Global Rallycross—enough so that he came within five points of winning the 2014 championship and contributed the most points towards Ford's 2015 Manufacturer's Championship. GRC has a ton of events in the U.S., so perhaps it's good for Block to branch out and show what bright neon 'Murica is capable of elsewhere.
He won't be sticking around in GRC or anything else, though. World Rallycross is his sole focus for next year. Well, that and probably some sweet YouTube videos. You know he can't resist the urge to stick GoPros on stuff. Hopefully the additional focus on one series will finally bring him a rallycross championship.


Photo credit: Getty Images


---
Contact the author at stef.schrader@jalopnik.com.