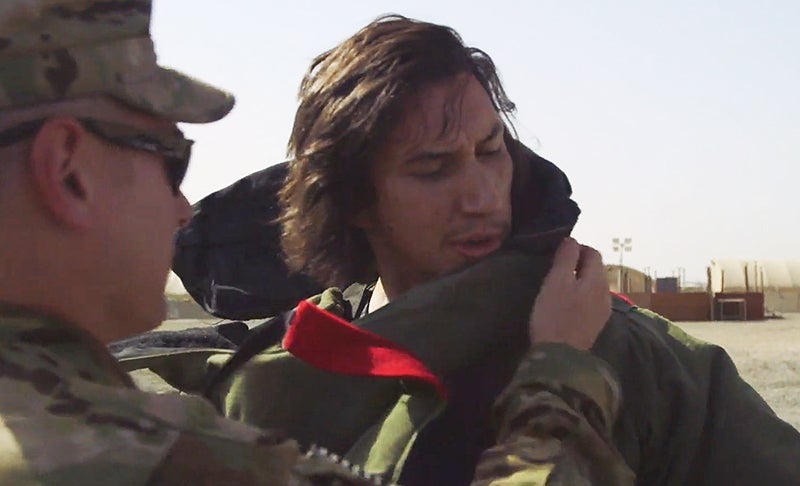 Star Wars: The Force Awakens star Adam Driver is no stranger to the military, having enlisted in the Marine Corps before finding great success as an actor. During a trip to Kuwait, Kylo Ren himself got a chance to don one of Explosive Ordnance Disposal's iconic bomb suits in the desert heat and get a first hand look at what it's designed for.
http://foxtrotalpha.jalopnik.com/the-force-awak…
Driver and a band of theatrical players are giving back to the military in a new initiative that looks to bring high-end theater to our troops overseas. The non-profit organization is called Arts In The Armed Forces. The group's website describes their mission as such:
"AITAF bridges the cultural gap between the United States Armed Forces and the performing arts communities by bringing the best modern American theater to the military free of charge. AITAF programming accentuates the shared humanity of all Americans by using performance to unite artists and service members and encourage dialogue. AITAF enlists artists of the highest quality and chooses thought-provoking content with an eye to what might speak to this particular audience."
The idea sounds awesome and it would be a great counter-balance to all the lighter entertainment that the USO provides. Here's to Driver for putting his fame, as well as his new-found "force powers" to good use. You can watch the full Vice News documentary about this ambitious endeavor below.
Contact the author at Tyler@jalopnik.com.

Source: Vice News