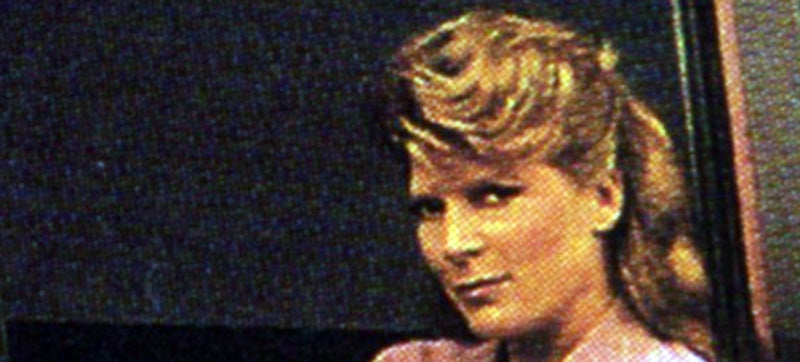 Welcome to Paper Jam, the feature where we highlight the best automotive advertisements from the past! Print might be nearly dead, but our scanners are just getting warmed up.
Do you like to sing? We all do. Especially when the number one hit single is a song about full-time all-wheel drive, anti-lock brakes and the 3 year/36,000 mile bumper-to-bumper guarantee detailed in Chrysler's new Owner's Choice Protection Plan. You can mind your own business while our 70,000 mile powertrain warranty takes care of the rest. What Mitsubishi?
For more info on the Eagle Summit Wagon, call 1-800-JEEP-EAGLE!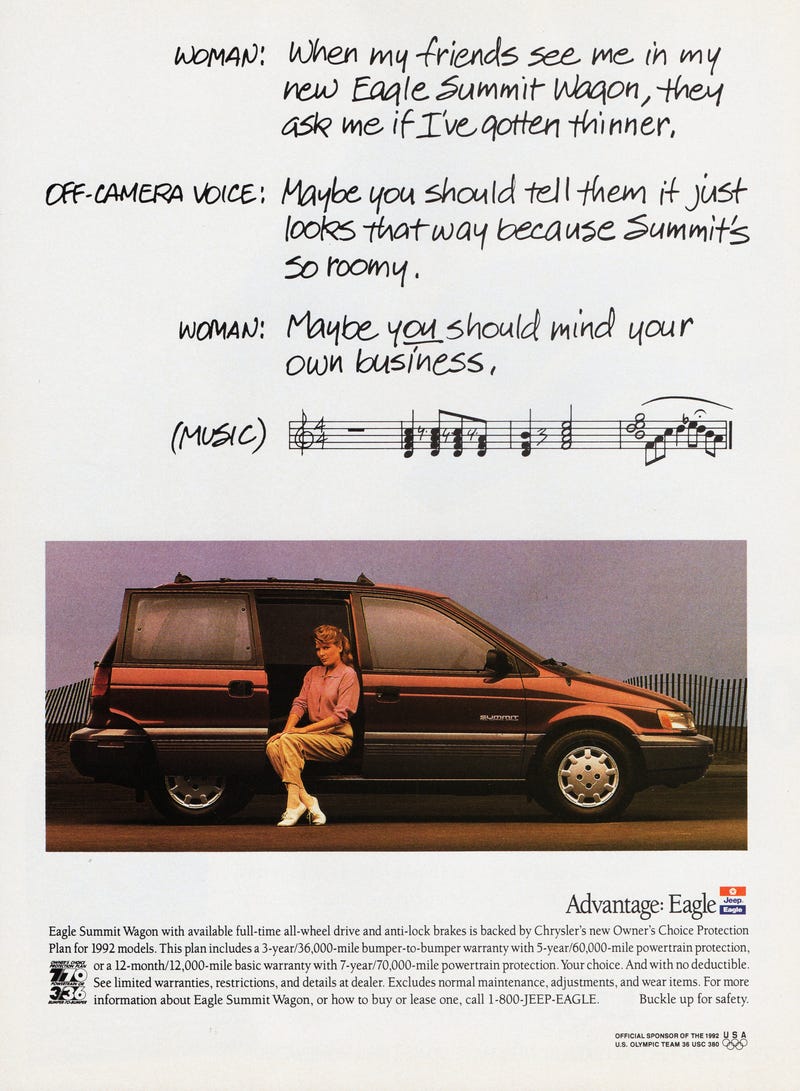 ---
Contact the author at mate@jalopnik.com.