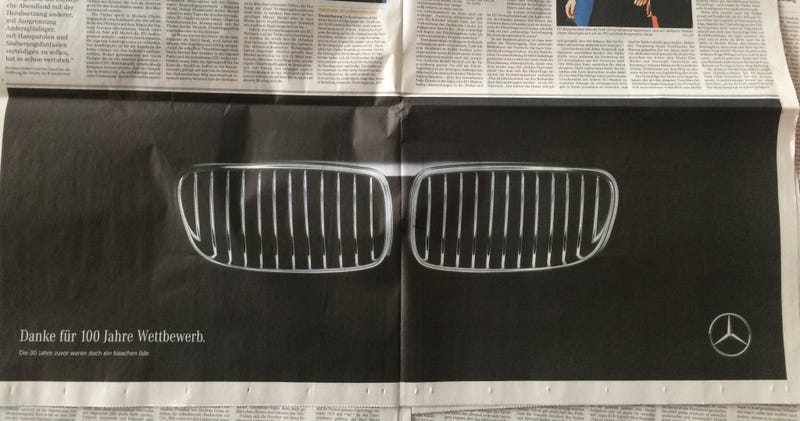 The folks working at Mercedes-Benz have been making cars for a solid 130 years now, and they decided to congratulate their youthful rivals at BMW on turning 100.
Reddit user TheRealGeorgeKaplan posted this yesterday, noting that the ad is running in German newspapers. The copy reads:
Thanks for 100 years of competition.

The 30 years before that were a little dull.
Yeah, Daimler and Benz were at the top of the automotive world back in the 19th century. I don't know entirely how good of a burn that is, particularly since Mercedes-Benz didn't officially merge until 1926. M-B is acting kind of like your buddy who still brags about selling weed back in high school, but this is funny so I shouldn't complain.
---
Contact the author at raphael@jalopnik.com.