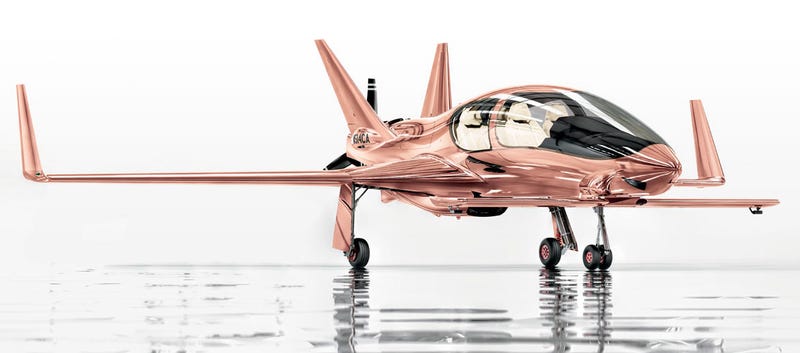 If you're the type who insists that your rose gold smartphone matches your wardrobe, then Neiman Marcus has got the perfect accessory for you: a $1.5 million three-seater private plane featuring a rose gold finish—inside and out.
The Cobalt Valkyrie-X doesn't actually debut until 2017, at which time it will be one of the fastest planes in the world that still relies on a propellor instead of a jet engine. With a top speed of 230 miles per hour and a range of up to 1,150 miles, it can either be the perfect commuter, or a fun way to hop around the country on weekends.
With hand-stitched leather seats, matching rose gold flight controls, and enough trunk space for luggage and a set of skis, you never have to deal with finding a good seat on a commercial airliner when you head off on vacation. And your $1.5 million investment includes two years of round-the-clock technical support, since it's not like you can just take it into the shop if you have a problem.
[Neiman Marcus via Uncrate]