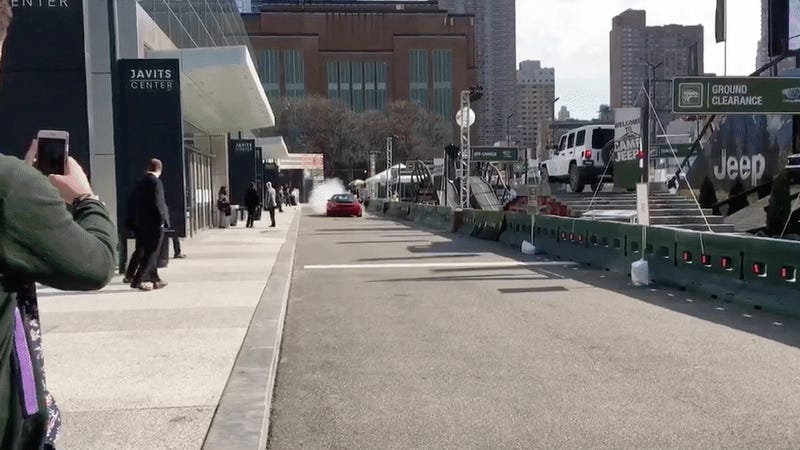 This right here is a video of the 2018 Dodge Challenger SRT Demon barreling up to the New York Auto Show with tire smoke in its wake. Its driver isn't some hell-summoning Dodge PR rep—seriously, did the Demon reveal freak anyone else out?—but instead, New York Gov. Andrew Cuomo.
According to the New York Daily News, Cuomo stopped by the show on Saturday to discuss the state's new $70-million commitment to environmentally friendly cars. It includes a budget of $55 million in rebates for buyers of plug-in hybrids, electric cars and hydrogen-fuel-cell cars. WFBO reports that Cuomo encouraged residents to take advantage of those rebates.
But Cuomo arrived in an 840-horsepower Dodge street car built for the drag strip, which can hit 60 mph in a mere 2.3 seconds with its economical and carpool friendly single seat. Perfect for big-city traffic and keeping the ozone layer intact! Cuomo tweeted that he felt 18 years old again behind the wheel of the Demon, which seems like the age of the target audience for the car anyway.
Cuomo also got to drive the equally fun, interesting and environmentally friendly Chevy Volt at the show.