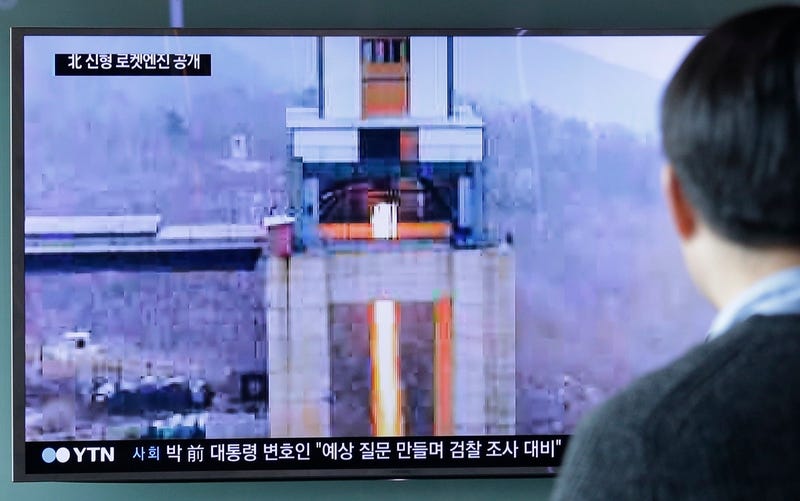 North Korea was pretty proud of itself earlier this month when it was able to perform four times in a single day. But much of that enthusiasm has waned overnight as North Korea has found it hard to get one up.

"U.S. Pacific Command detected what we assess was a failed North Korean missile launch attempt the morning of March 22 in Korea (12:49 PM Hawaii-time,) in the vicinity of Kalma," Commander David Benham, a spokesman for US Pacific Command, told ABC News in a statement.
"A missile appears to have exploded within seconds of launch," Benham continued. "We are working with our Interagency partners on a more detailed assessment. We continue to monitor North Korea's actions closely."
It's still unclear what kind of missile the North Koreans were attempting to launch, but it's not unusual for this kind of testing to occur during this season. The US military is currently conducting joint exercises with the South Koreans, simulating an attack on North Korea.
Robert Kelly, associate professor of political science at Pusan National University (and the guy who became a meme when his kids barged in during a Skype interview with the BBC), told CNN that "missile tests are a nice way to send a signal" and that these kinds of tit for tat tests and military drills happen every year.
But the world is on edge this year perhaps more than in previous years if only because of the heightened rhetoric coming out of Washington. Secretary of State Rex Tillerson has been beating the drums of war, and says that he won't rule out a preemptive strike against the isolated nation.
As yet we haven't seen footage of North Korea's failure to get one up. If the North Koreans do get one up next time, you can bet we'll see video footage. North Korea has an enormous amount of pride and appreciates the attention when others watch.