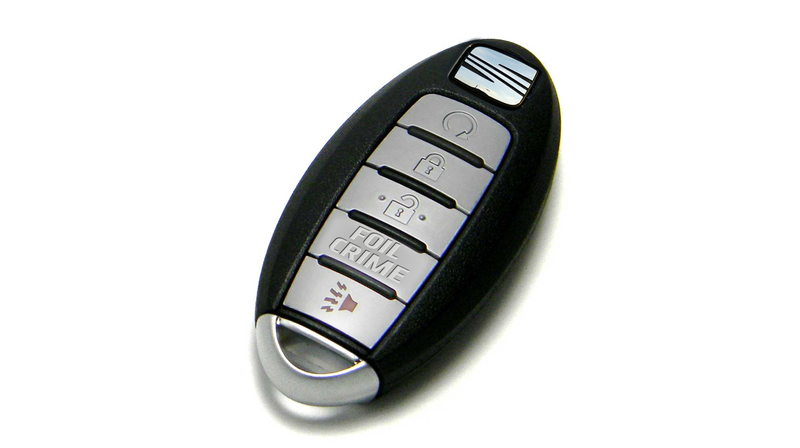 On May 13, in South Carolina, the AP reports that a prison inmate, out for a hospital visit, attempted to escape by trying a GTA-style driver-yank-and-carjack on a nearby car. Things didn't work out so well for 18-year old Ezekiel Stevenson, the wannabe carjacker, because the driver of the car had a tiny advantage: the key fob.
I have a sort of love/hate relationship with proximity keys. Well, mostly hate, if I'm honest. Sure, they can be convenient, but all too often they manage to cause complicated issues and hassles that could so easily be resolved if the damn car just demanded to have a key jammed in it somewhere.
This time, though, I have to admit a clear and unfettered victory for the proximity key. See, when Stevenson dragged that unnamed guy out of his car, he had the key fob on him, so when the prison inmate tried to drive away, the car's owner was able to shut down the car.
With the car immobile, a standoff ensued, with Stevenson attempting to lock the doors, but the owner just kept clicking the button on the fob and unlocking them, over and over, until police were able to enter the car.
Stevenson bolted into the woods, but was caught within the hour. If the car had used a conventional key, this all would have played out very differently.
Looks like I owe proximity keys a bit of an apology.
…
Sorry.
I just drive cars so hard to start carjackers give up in disgust