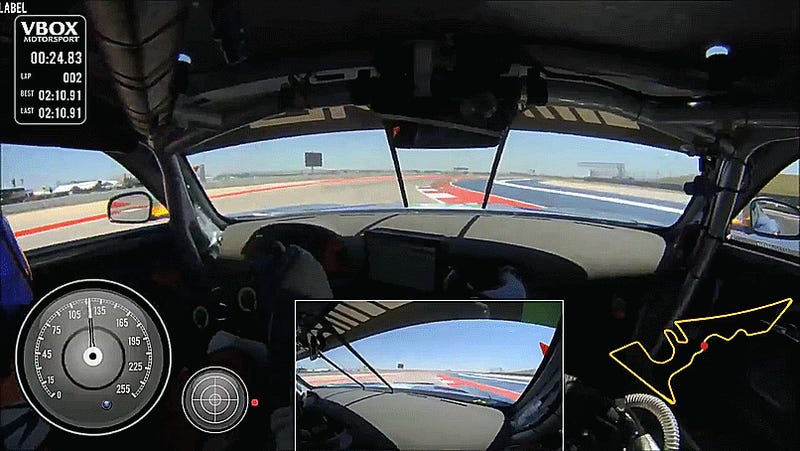 Kenny Habul hit one of the bumps inside the esses on Circuit of the Americas a little too hard during qualifying for Saturday's IMSA WeatherTech Sports Car Championship race, knocking his radio loose from inside the car. Habul held it together like a champ, despite his car throwing its own parts at him.

Habul was less amused when the radio dropped down from his lap into the floorboard of his N0. 75 SunEnergy1 Mercedes-AMG GT3, saying in a post-qualifying press release:

The radio fell down early in the session and fell into my lap. And from my lap it bounced in front of the pedals so I couldn't get to the brake.

I was trying to get it out with my foot and I had to brake with my heel and the thing got jammed down there in the end and it kind of put me off a little bit.
But did he crash? Nope. He didn't crash. That's impressive, especially with a fast GT3 car at qualifying speeds.

The No. 75 only qualified 11th out of 17 GTD-class cars, but they'll have two hours and 40 minutes of race time to make up for it today. Maybe they'll finish higher up if they keep that radio in place. If all else fails, I recommend more zip ties and duct tape.