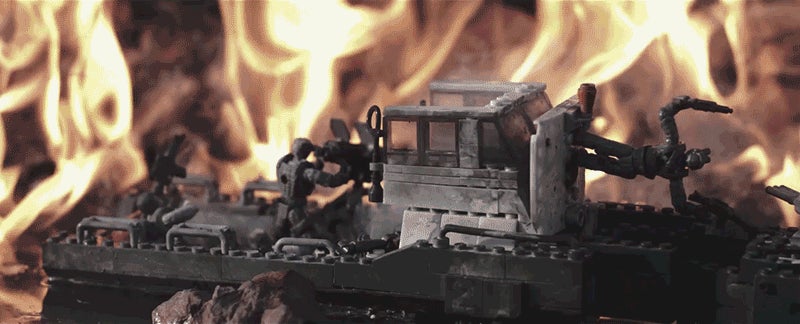 Mega Bloks, those weird, distant-cousins of Lego, have gotten surprisingly elaborate over the past few years. In fact, they're the only way you can build your own official Call of Duty: Black Ops 3 vehicles and boats like the folks from Glorious Eye Candy—who then blew them all up in front of a high-speed camera.
The results are, unsurprisingly, magnificently entertaining. Because every kid dreams about blowing stuff up with firecrackers, and watching the explosion over and over using the instant replay of their imagination. This is even better, though, as the footage from the Phantom Flex camera recording at 5,000 frames per second can be easily shared.
---
Contact the author at andrewL@gizmodo.com.
Toyland: We love toys. Join us on Facebook or follow us on Twitter.