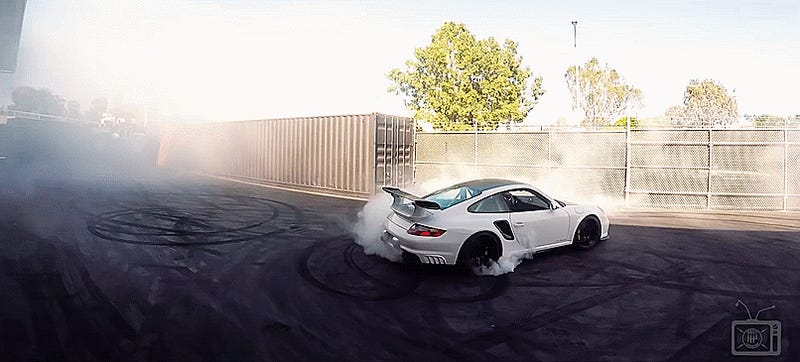 If a Porsche 911 GT2 is too expensive, do you just give up and resign yourself to a more subdued life of all-wheel-drive motoring? No! You get the higher-revving engine out of a GT3, turbocharge the crap out of it, add a sequential shifter, and toss on a lot of GT3 Cup race car parts. Meet Project Swan.
BBI Autosport, who built the car, also ditched the 997-generation 911 Turbo's all-wheel-drive system in this build. That means the car's 600-something horsepower will try to kill you if you're not careful. There's anti-lag to keep the car always in boost. It shoots good fireballs.

This car is all that is right with the 997-generation 911, right down to the fact that you can put Cup car parts on it and make them work. Betim from BBI described it as a street-legal version of their Pikes Peak build. It's loud. It's ridiculous.
Bless you, kind sirs, as it's everything I've ever wanted to seein a car doing sweet, smoky donuts. Mod more Porsche 911s, folks.