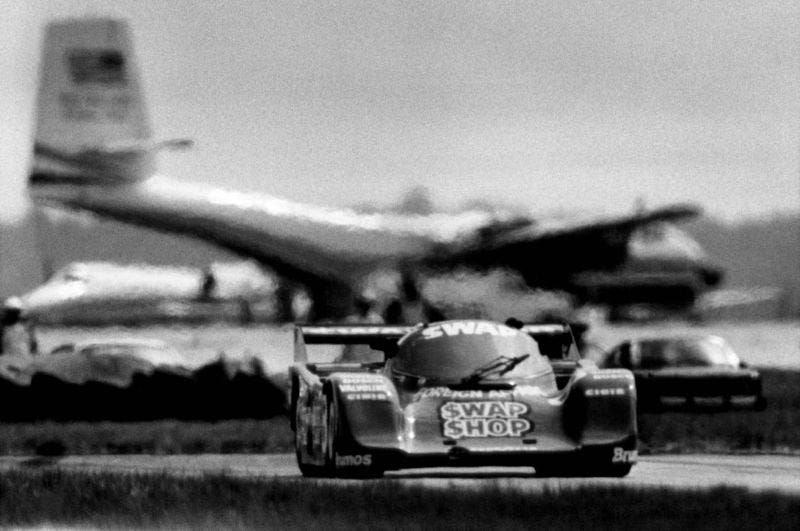 One of the most fascinating stories in racing is Preston Henn—the outspoken Florida man who built up the successful Swap Shop flea market empire and then went racing. Henn, a two-time winner of the 24 Hours of Daytona, passed away Sunday from natural causes, reports Racer. He was 86.

Henn may have been most recently known for his incredible car collection and the legal fight he picked (and later dropped) with Ferrari over not being on the list to buy a LaFerrari, but his fascination with cars goes much, much further than that.

Henn opened his first Swap Shop in Ft. Lauderdale, where the flea market would run during the day and everything would be cleared out to host drive-in movies at night. The Swap Shop empire grew under Henn, who was a sharp guy with a degree in chemical engineering. Henn took the skills he learned from his movie theater-owning father to make the Swap Shop successful, adding his own, larger-than-life twist to it.

Eventually, the Swap Shop had everything from an on-site circus to Henn's own private car collection, which included over $100 million in exotic cars, according to Racer. Henn started racing boats like his father but eventually moved into sports car racing, where he ended up competing at the 24 Hours of Le Mans, the 12 Hours of Sebring and other legendary endurance races.

Much of the Swap Shop racing team's success came in the early years of the IMSA GTP class. Henn raced Porsche 935s and 962s alongside such famous names as A.J. Foyt, Bob Wollek and Al Unser.

But Henn was no stranger to controversy. While he frequently shied away from the public eye, he was known to have a bit of a temper, flying off the handle at fellow racers, and even getting arrested for fighting with a sheriff over a Swap Shop vendor dispute in 2005.

Henn continued to grow his car collection until the very end, most recently with an Acura NSX purchased in late 2016. The world will be a much less eccentric and wonderful place without Henn shaking his fist at Ferrari from time to time, that's for sure.