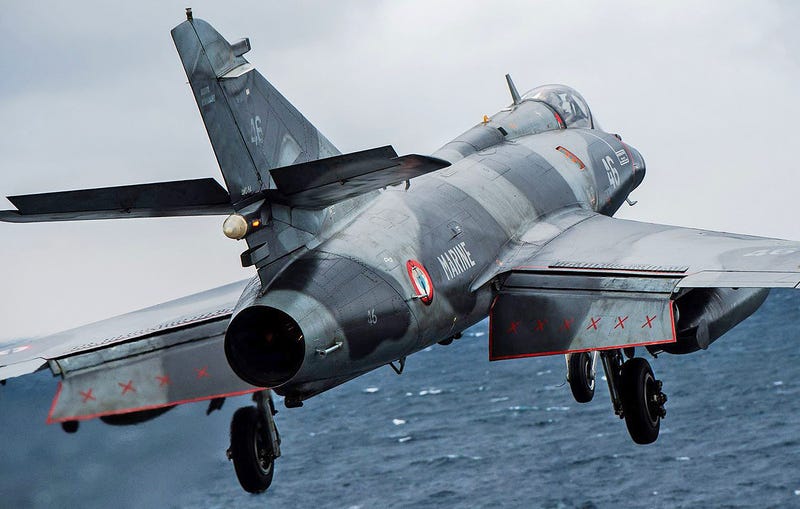 France's only aircraft carrier, the nuclear powered Charles De Gaulle, returned to its home port in Toulon, France yesterday. Before its arrival, the Dassault Super Étendard, an aircraft that has spent nearly 40 years fighting France's wars abroad, took its final catapult launch off an aircraft carrier.
By this July the humble jet will be fully retired from Marine Nationale service.
The sleek yet subsonic attack jet has stayed relevant long after anyone would have imagined it could. The aircraft has always had clear limitations— speed, payload and maneuverability being just a few—but it has received modest upgrades throughout its life to extend its usefulness. Case in point, the aircraft entered service as fairly simple light attack aircraft and Exocet anti-ship missile hauler and is retiring as a capable laser designation and precision strike platform.
Now that France's Rafale-M fleet is mature and in plentiful enough numbers to take over as the sole naval strike-fighter in France's inventory, the Super Étendards Mordernise's (SEMs as they are called) time has finally passed.
During its career, French Super Étendards have served in 12 separate theatres of conflict, from Lebanon, to Bosnia, to Afghanistan. In the end they are going out absolutely on top, having performed a mission of vengeance to strike back at the group who was responsible for the terror attacks on Paris. That group being ISIS.
The Argentine Navy still has about a dozen partially serviceable Super Étendards and will continue as the sole operator of the type. These aircraft operate from land and are most famous for their Exocet Missile attacks on Royal Navy and allied ships during the Falklands War.
This is a great documentary on the jet's role in the Falklands conflict:
Here are some photos of the SEM's last catapult launch and of the Charles De Gaulle's air wing heading home in style after the historic deployment.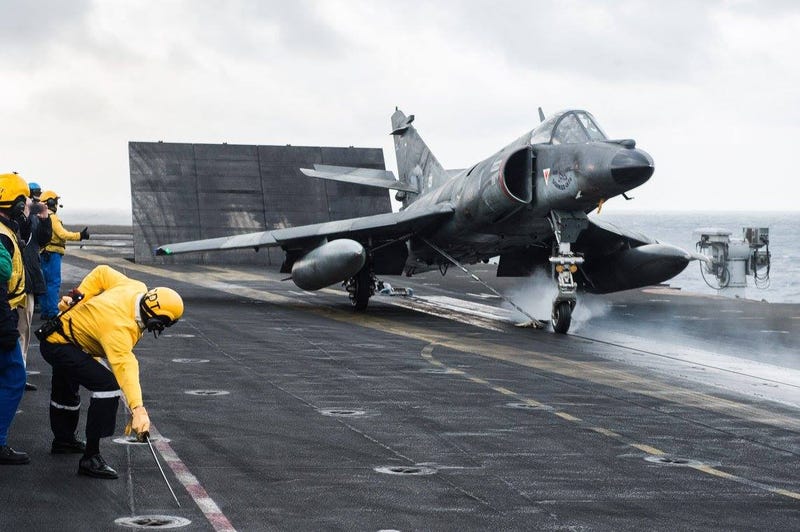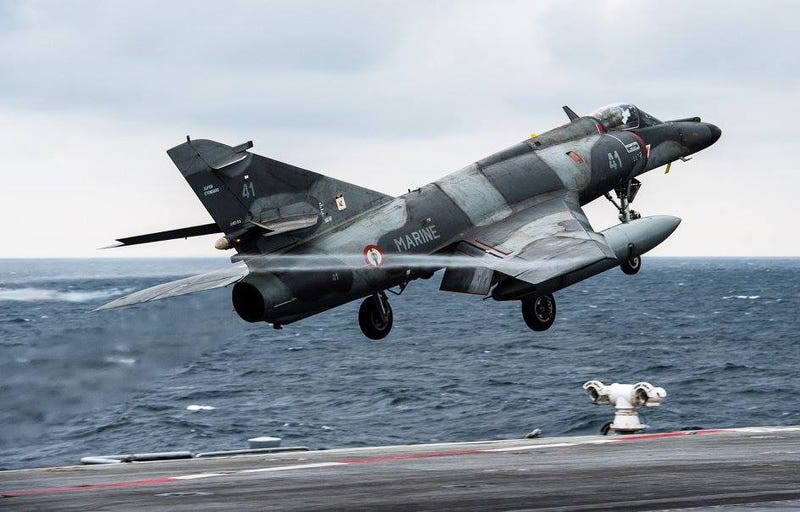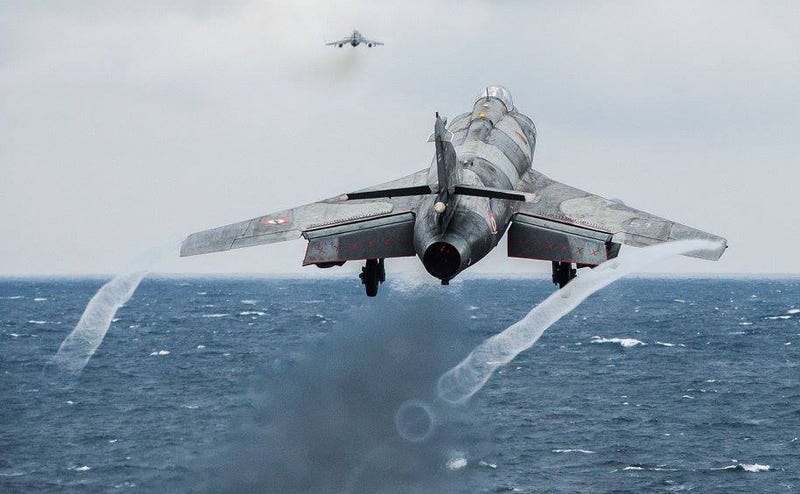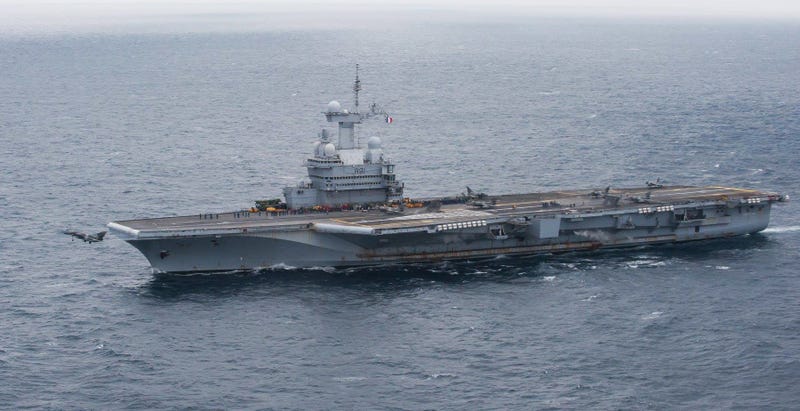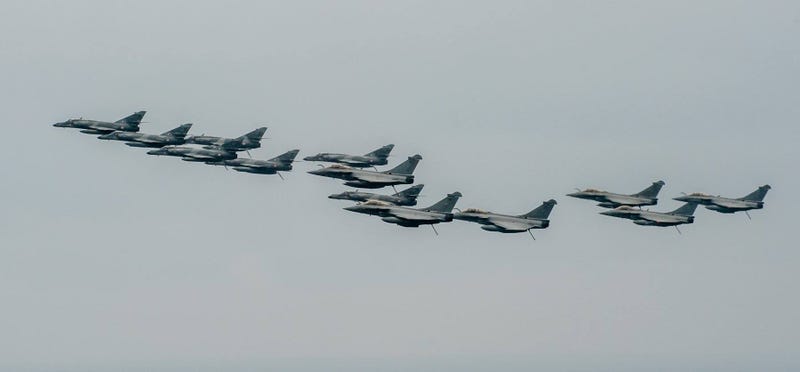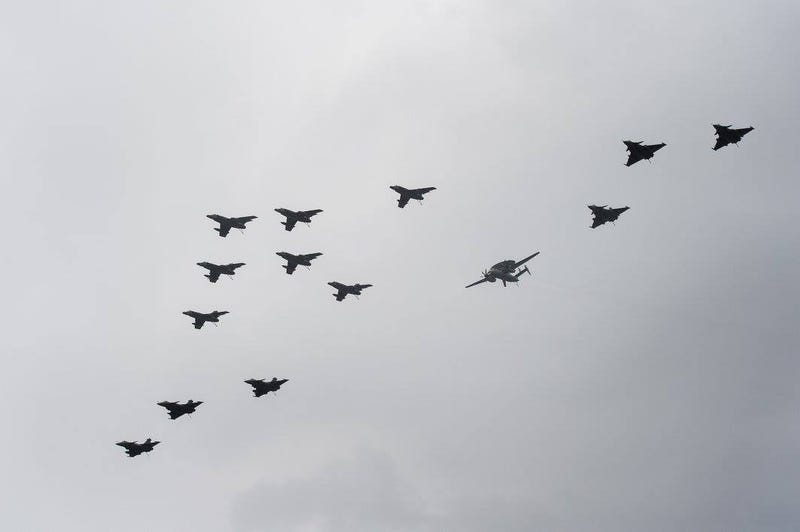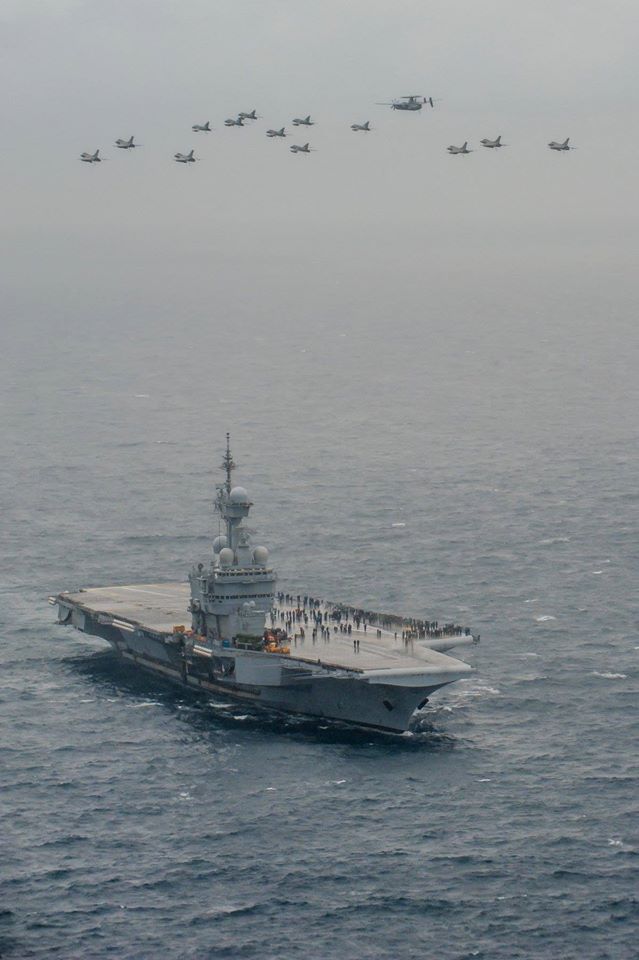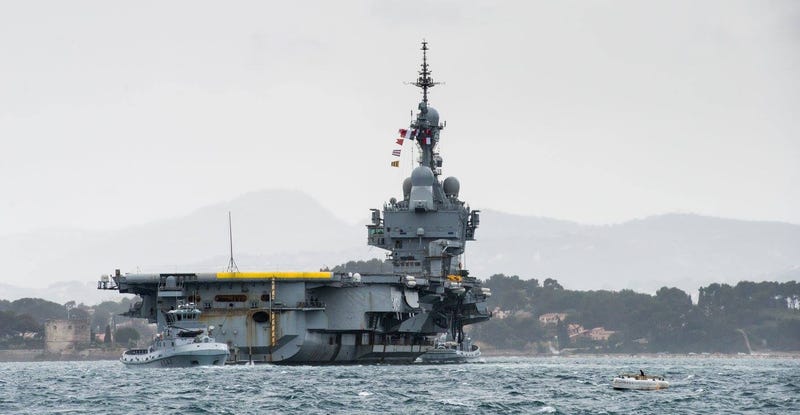 Contact the author Tyler@Jalopnik.com