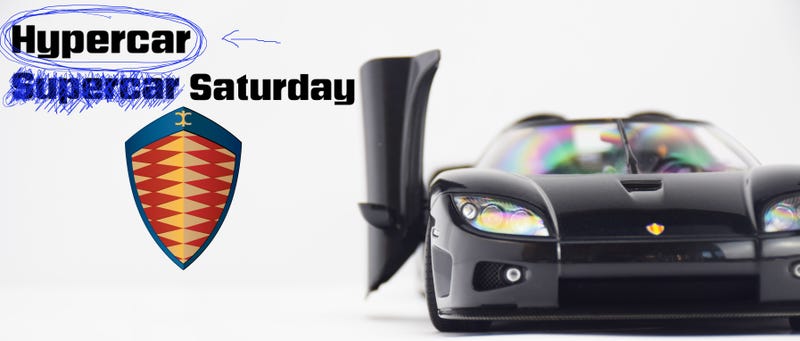 I have such a fascination with this still-relatively-obscure car manufacturer; the engineering solutions in this car alone stand out in a world left sorely wanting of truly maniacal ingenuity. Many supremely fast and expensive vehicles exist nowadays with which to test the limits of road-car technology, or to cruise the local strip in absolute exclusivity, or to just scare the crap out of yourself. Not many of those vehicles, however, have the level of ludicrous engineering that this Swede has. Presenting, for your edification, the 1/18 Koenigsegg CCX by AutoArt.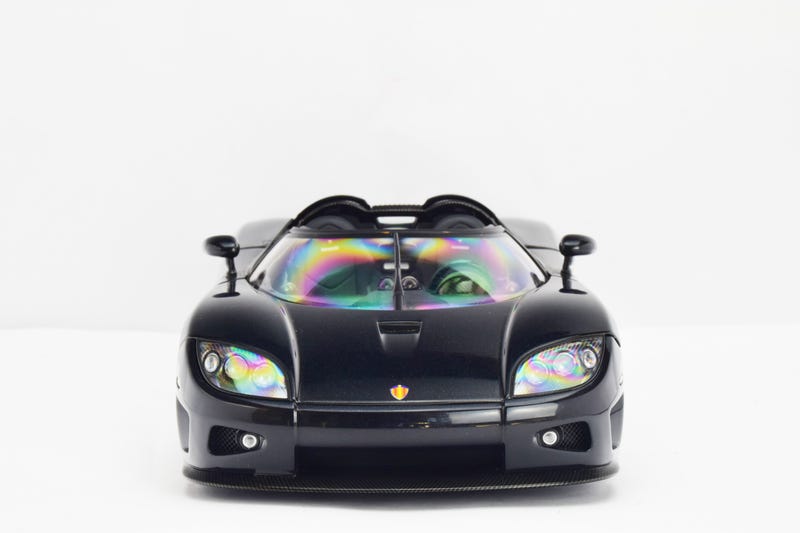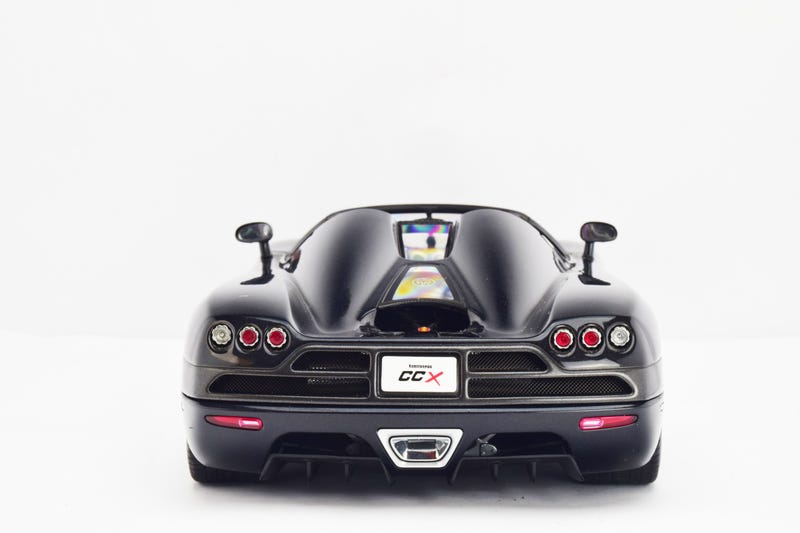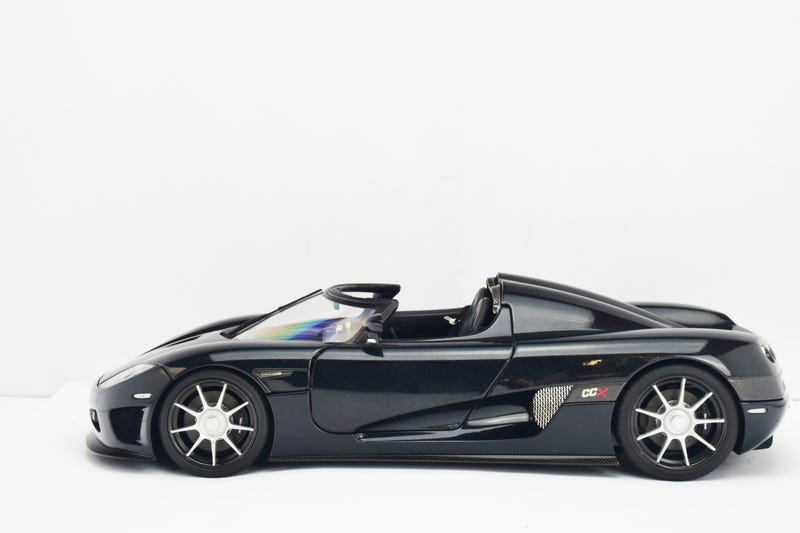 Now, our dearest friend Howard has covered this very model before with an eye on the quality of the diecast model as brought to us by AutoArt, and he did an absolutely stellar job. I agree with his sentiment that this is a magnificent piece, worthy of the higher price they tend to command and only recently eclipsed in intricacy by AutoArt. If you can get one under $200 you've got yourself a stunner.

With your permission, I'll focus a little today on the car itself; the first Koenigsegg to use a bespoke engine designed in-house.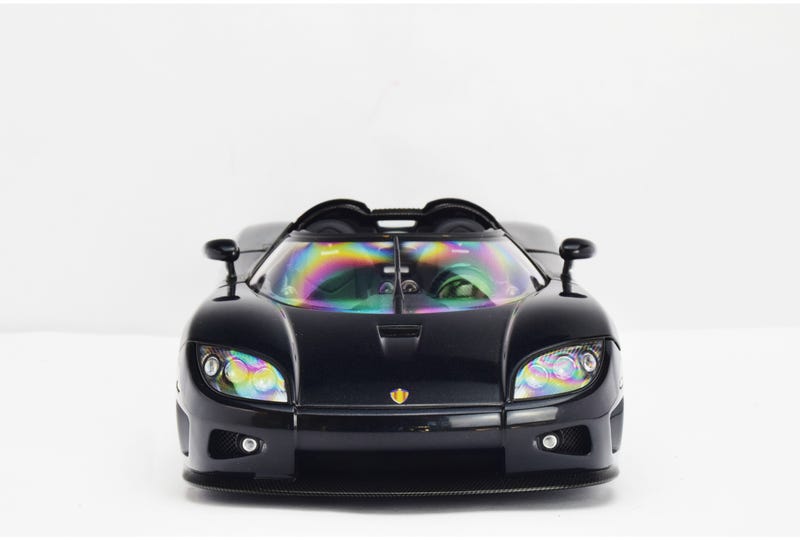 The Koenigsegg is most-like the McLaren F1 in my mind; designed to be utterly a flight of fancy, spearheaded by one extremely ingenious person directing the most creative and inventive team available.
The CCX was created as a sort of reboot for the Koenigsegg brand. Prior to this car, the CC, CC8, and CCR models were designed and built for their specific markets, namely Europe and Asia. Crucially, you'll notice that that short list did not include the US. Despite the original three models using a modified American powerplant, a Ford Modular engine, entirely too many things had to be changed on this beastie for it to be truly a 'worldwide' car.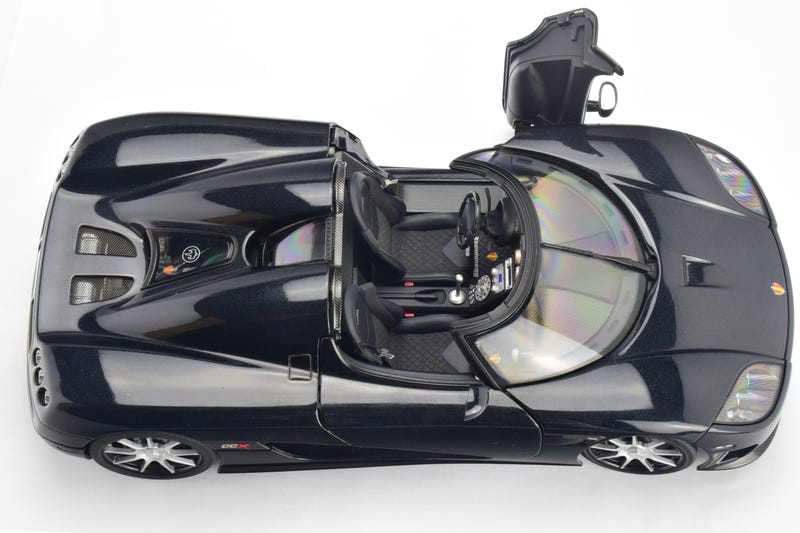 Aside from having to develop their own in-house engine to meet worldwide emmision standards and run on American spec 91-octane fuel, Koenigsegg had to meet all the safety standards from around the world. And that includes the Democratic People's Republic of California (DPRC). Did you know that the Koenigsegg CCX passed European pedestrian safety impact testing? They are the only low-volume manufacturer to do so, as the test was dropped for being too complicated for low-volume manufacturers to adhere too right afterwards. What?!
Koenigsegg has always had the intensely special 'Dihedral Synchro-Helix' doors. Doors is a very weird word to tack on the back of something as odd-sounding as 'Dihedral Synchro-Helix'. They have been reworked on the CCX to alow for the entire shoulder line of the car to be raised along with the headlights, to place them at US-legal height, as well as strengthening them for crash testing. Yup, they crash-tested a CCX.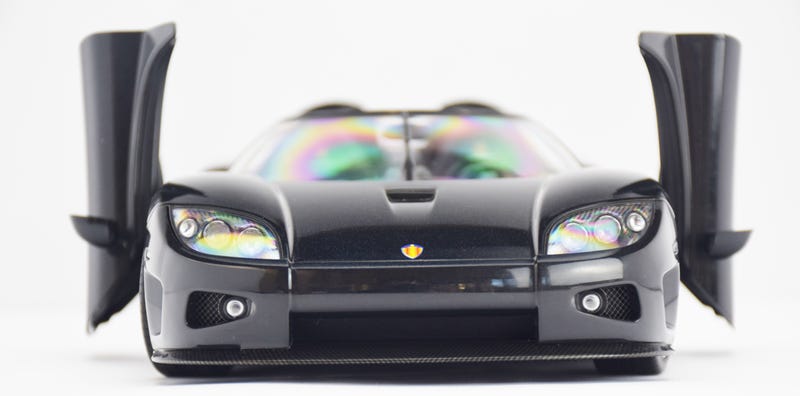 Newer models like the Agera RS and Regera even have sensors all over the doors to prevent them smacking into unforeseen obstacles as they open.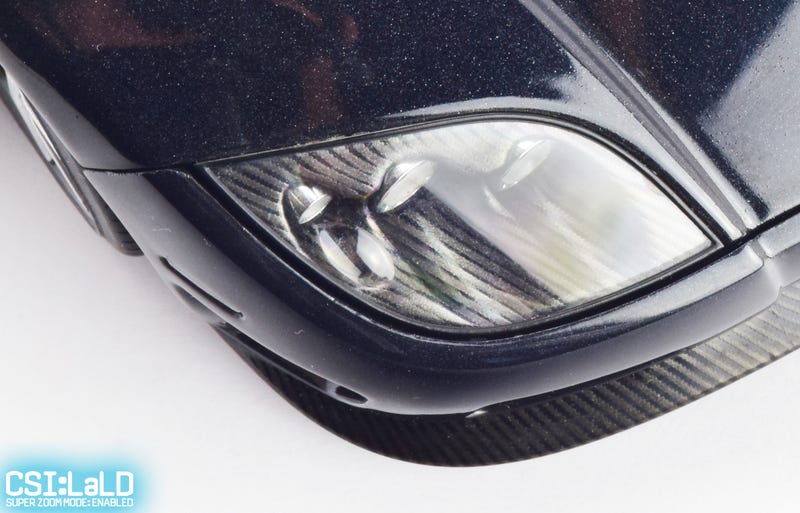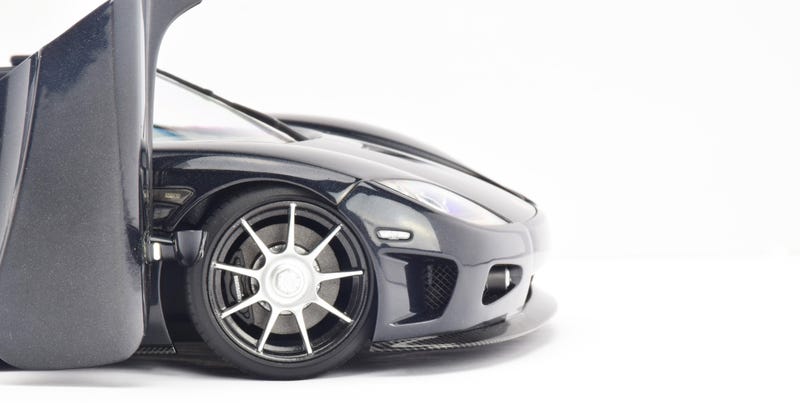 The front bumper was completely redesigned to incorporate the correct equipment to meet worldwide crash legislation, not to mention that short-lived pedestrian impact ruling and the US-spec lights.
The CCX was the first Koenigsegg model, and one of the very first cars anywhere, to come from the factory with carbon fiber wheels. Magnesium wheels are fitted as standard, but to those who are so-inclined, the carbon wheels made their first appearance as an option here, helping to keep the strength up and weight down in true Koenigsegg fashion.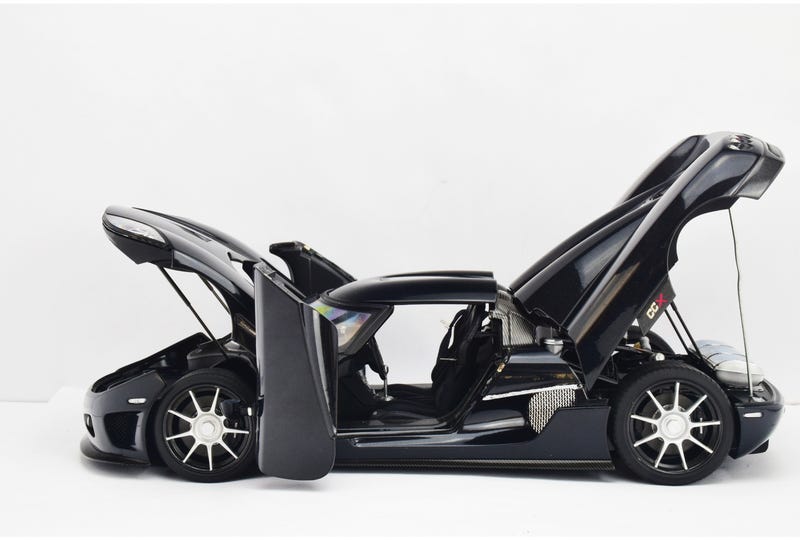 It is always worth remembering that, even with a minimum of 800hp on tap, that most Koenigsegg cars are targas, with a removable roof that stows in the frunk. The true wonders of using a carbon fiber tub as the basis for your hypercar is that you can, apparently, have it all!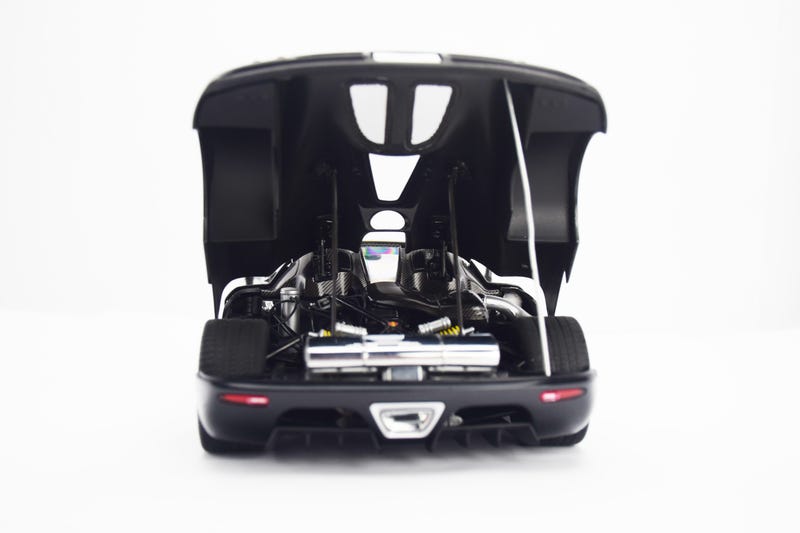 Speaking of psychotic engines…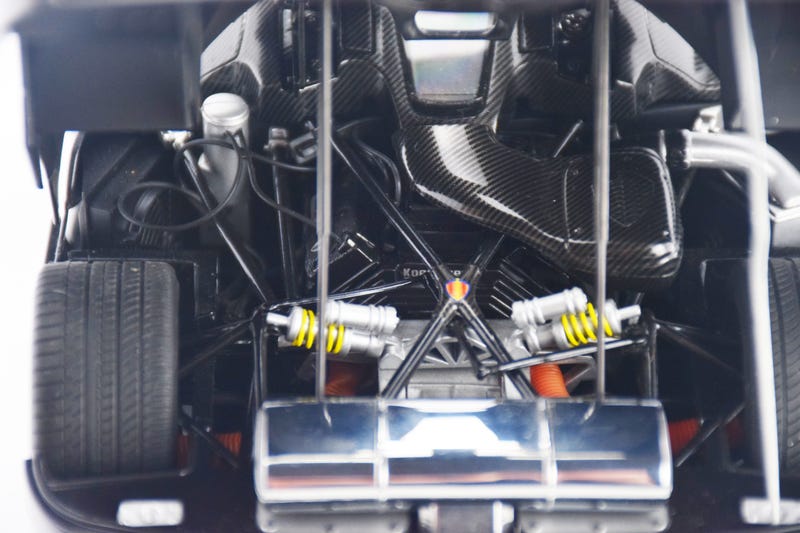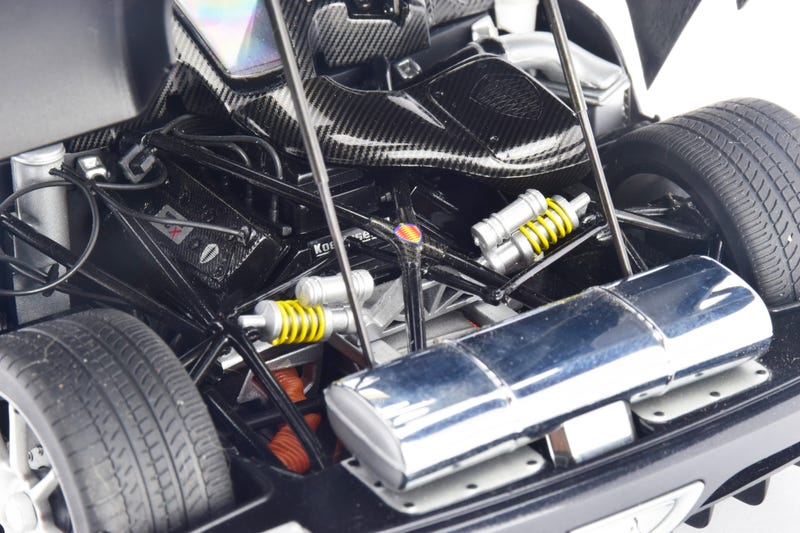 Here is a purpose-built, high compression 4.7 liter V8, with twin superchargers running 1.4 bar of boost, dry-sump lubrication, internal piston oil coolers, and multipoint direct injection. That is about as high-tech a road engine as was possible to find in 2006, weighing less than half of what a quad-turbo Bugatti Veyron engine weighs and giving almost the same power (much, much, more power than a Veyron nowadays) with higher MPG ratings. Yeah, they were paying attention to MPG ratings…
Did you know that Koenigsegg has been working on an engine with no camshafts? Opting instead to run the valvetrain of the motor with actuators that allow near-instantaneous open/close cycling of the valves. This reduces size and weight in the long block, but also decreases rotational friction and mass, allowing the engine to respond faster and run under less stress. Imagine when that makes its way to production on the V8s.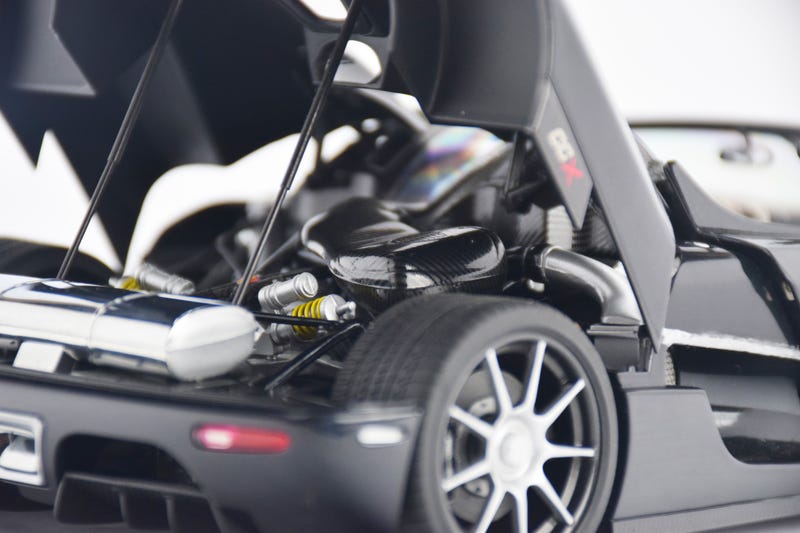 Let us all not forget that when this engine is re-tuned to run E85 or E100 it makes upwards of a 1000hp in the successive CCXR models. The custom designed and unusually articulated suspension geometry is definitely needed to keep those 335 width tires on the road.

All of that is made of or clad in gorgeously simple carbon fiber, all of which are made in-house as with all of Koenigseggs carbon fiber components.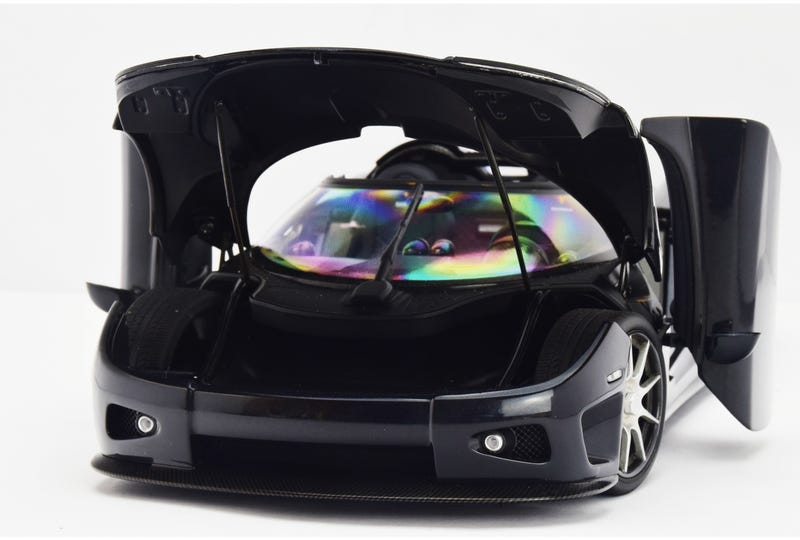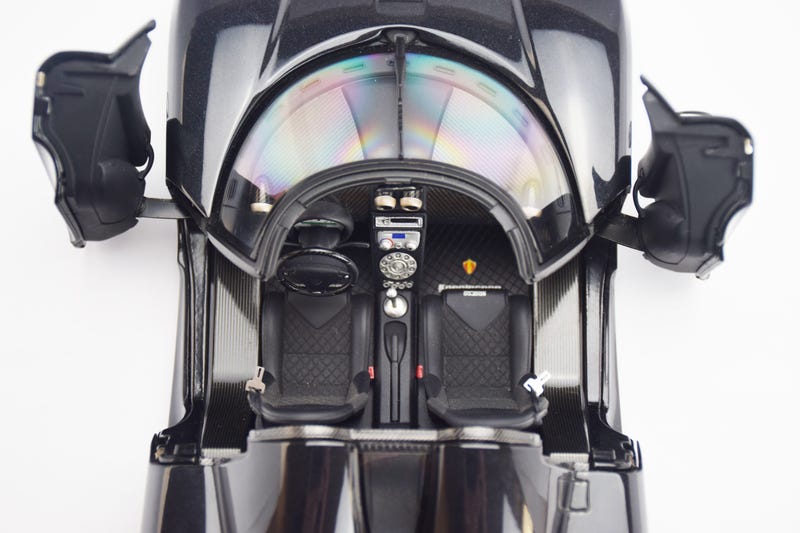 The carbon intrudes into the cabin in a very subtle way, with leather and metal everywhere tactile. This was also one of the last Koenigseggs to feature a 6 speed manual. While a paddle shifted automated manual being an option in the CCX, that transmission is the only option in latter cars. Until you realize that the upcoming Koenigsegg model, the Regera, has no transmission at all…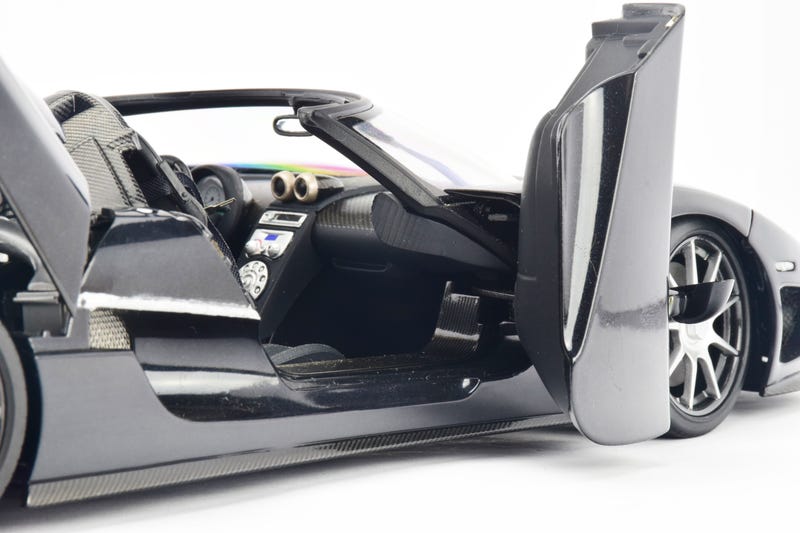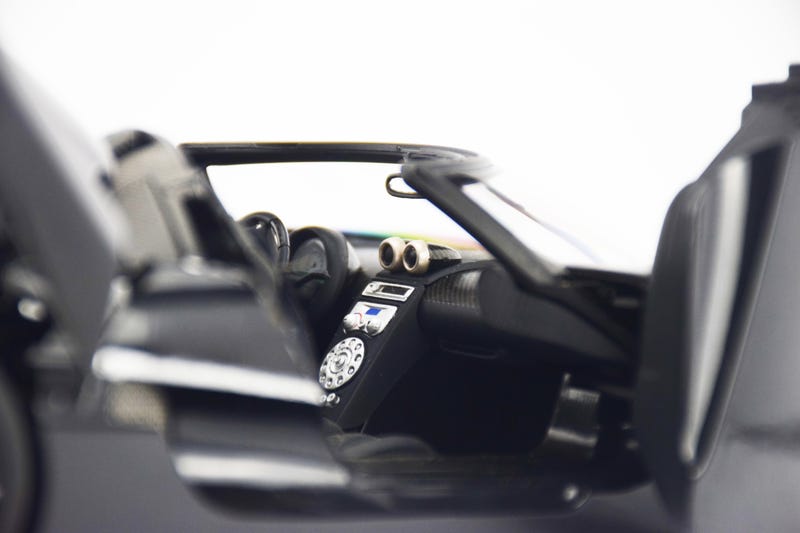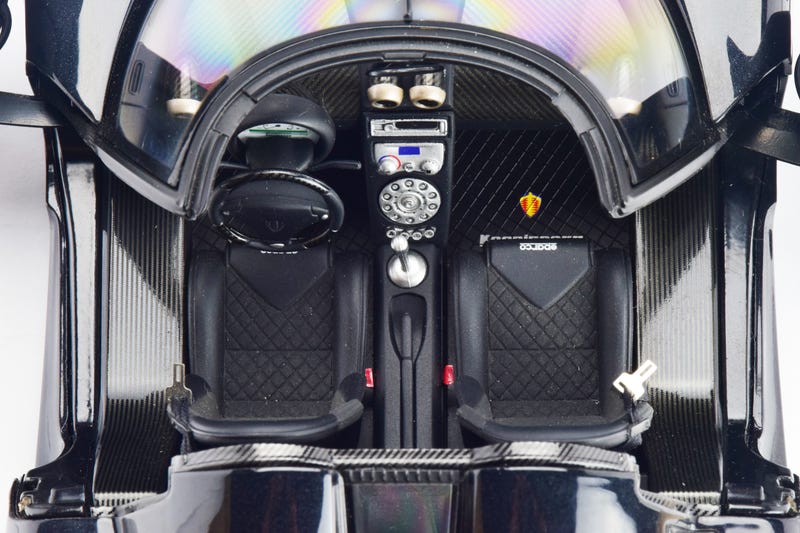 Koenigsegg had a pretty crazy alternative to using standard buttons on this car. They wanted the lights to shine through visibly when activated, but for there to be no obvious way to see these lights or the symbols on them when they were off. Simply masking the areas or using two different materials did not suffice. ohh no.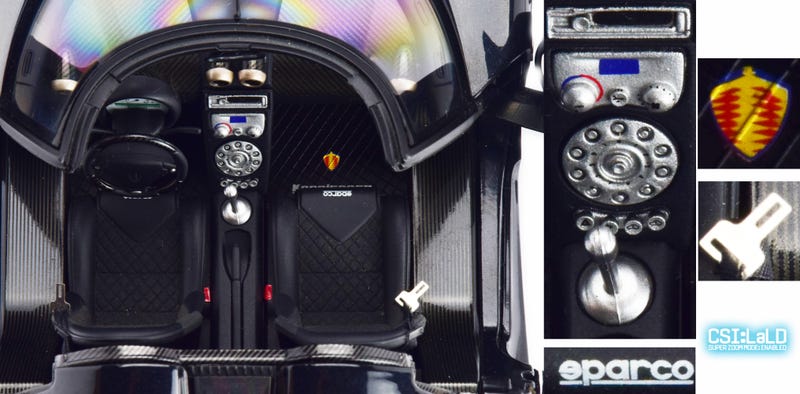 The solution involved using lasers to micro-perforate the metal in too-small a diameter for the human eye to really notice when the lights are off. Christian Von Koenigsegg calls it the Ghost Lighting system.
Yes you read that right, there was an issue with the buttons and the solution involved lasers and resulted in ghosts. Ha, Swedes!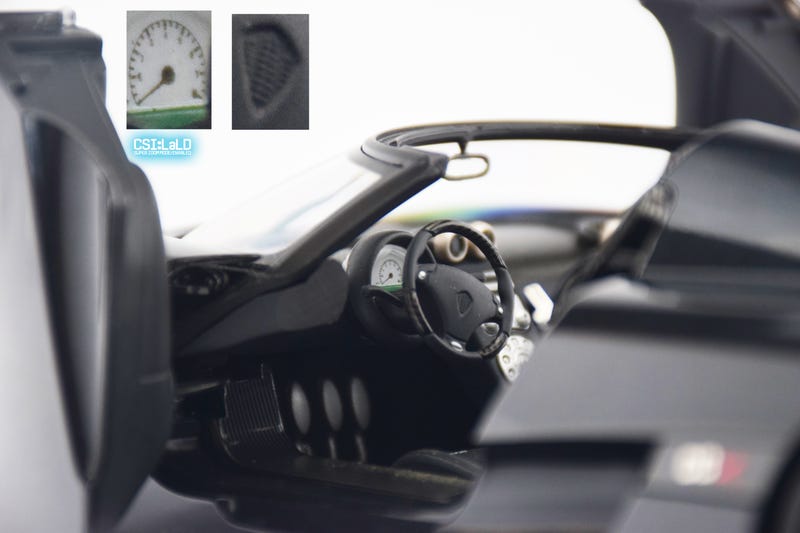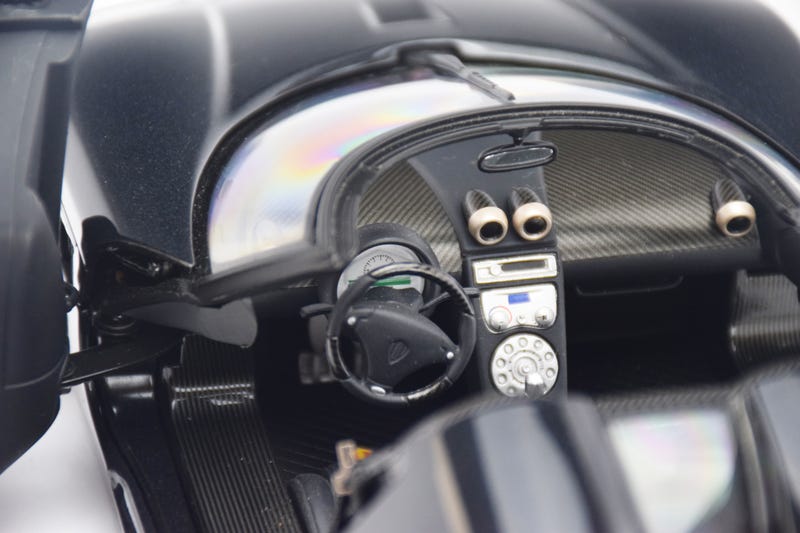 The rest of the interior is spartan if anything, but that goes with the ethos of lightness and simplicity which this car follows. It is still a supremely luxurious place to be, with leather-wrapped carbon fiber bucket seats, fully functioning air conditioning, and even a high end stereo system (whose going to use that…). Current Agera and Regera models have all the navigation and multimedia functionality you may expect in a fully loaded anything nowadays, only they use a bespoke touch-screen system that doesn't actually rely on touch. This being a Swedish car, naturally it needs to still be functional in the dead of winter. This means you should be able to activate it with gloves on. Most would have put a capacitive screen in place, requiring hard pushes and leading to inaccurate selections. This incredibly ingenious system, however, uses a grid to sense the approach of an object and activate according function. Basically it means you can push the screen with gloves on, or by using a pen, or even by throwing blueberries ever-so-gently at it.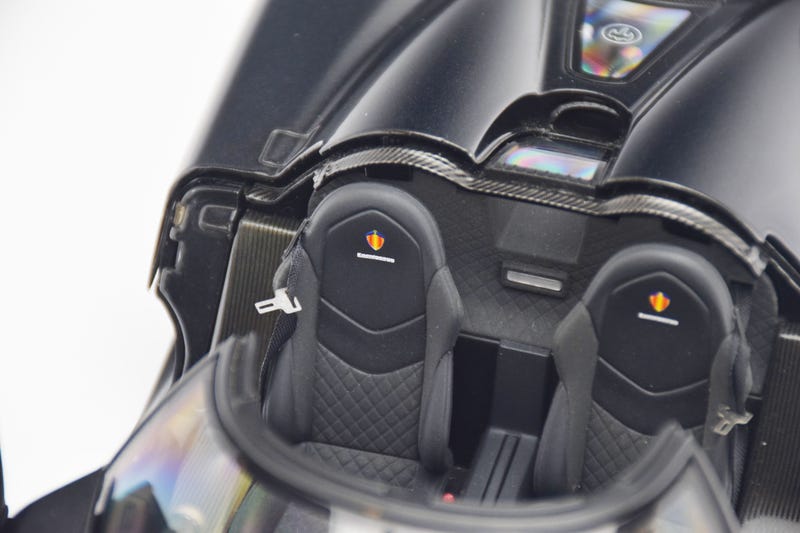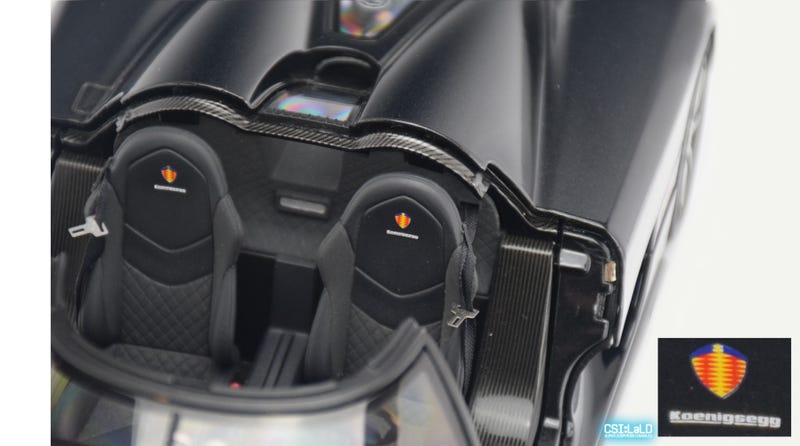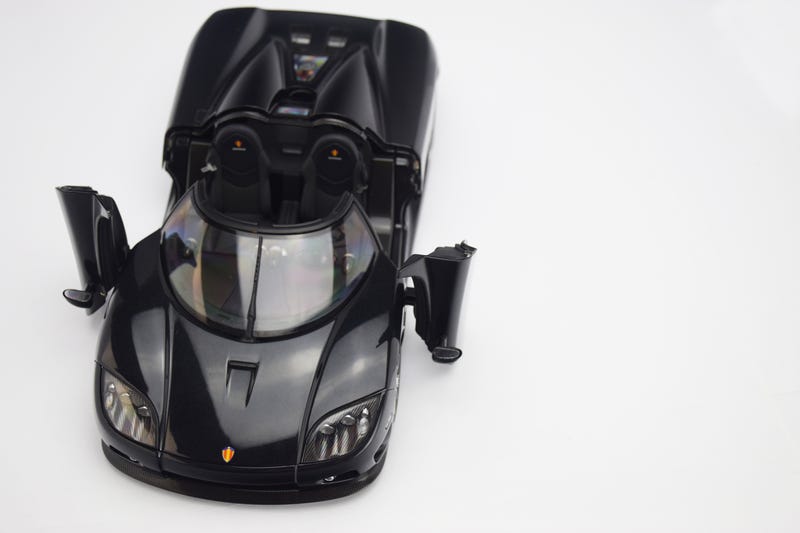 Each surface you see or touch is bespoke to the car, and the idea of copying what others have done to bring normal-car amenities to the world of hypercars is not in the mind of Koenigsegg. They only do exceptional.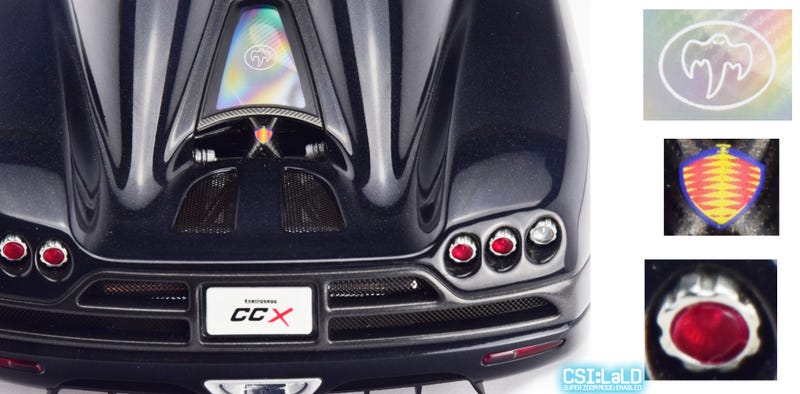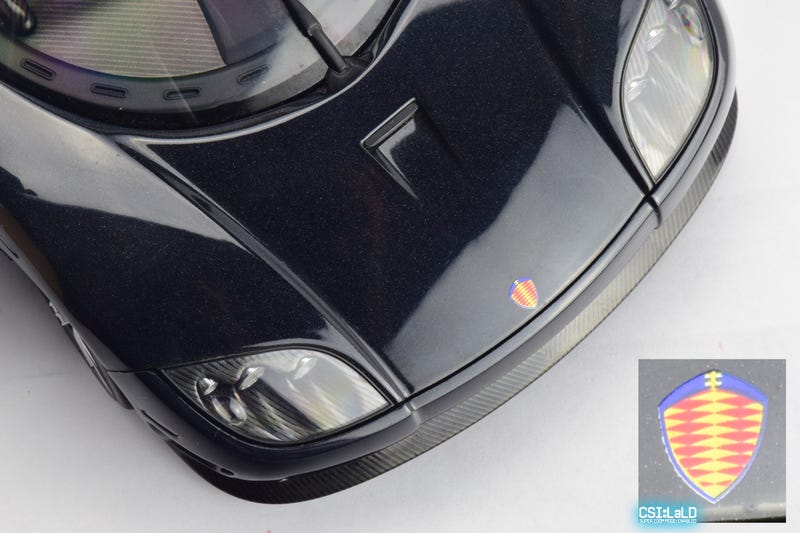 That is why Christian Von Koenigsegg put his name and family crest on the car; this is his creation, based on his vision and refusal to be 'normal'. That is what speaks to me the most about this car, the extreme reluctance to do anything in a way in which another car company might do it. Instead this car is chock-full of all manner of creative solutions to issues so as to offer a truly wonderful place to be, and not just be another hypercar. Although I am not sure this is such a thing anymore.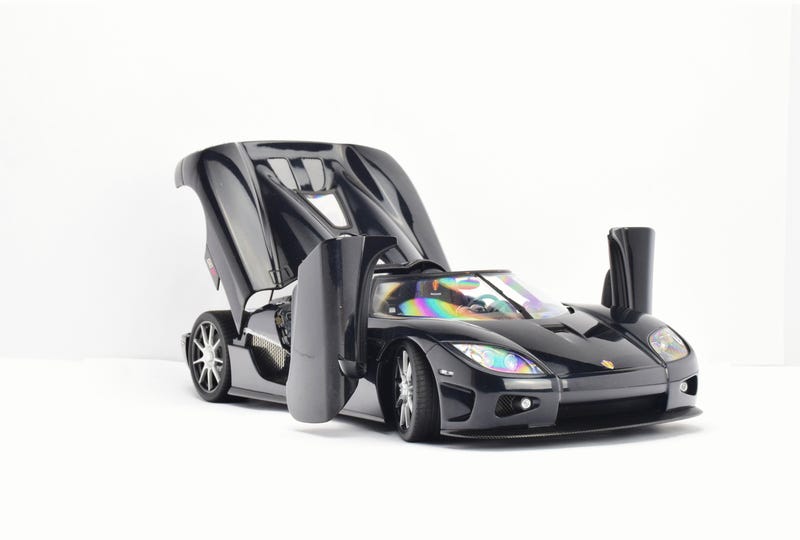 Not to mention the now-legendary Top Gear lap…