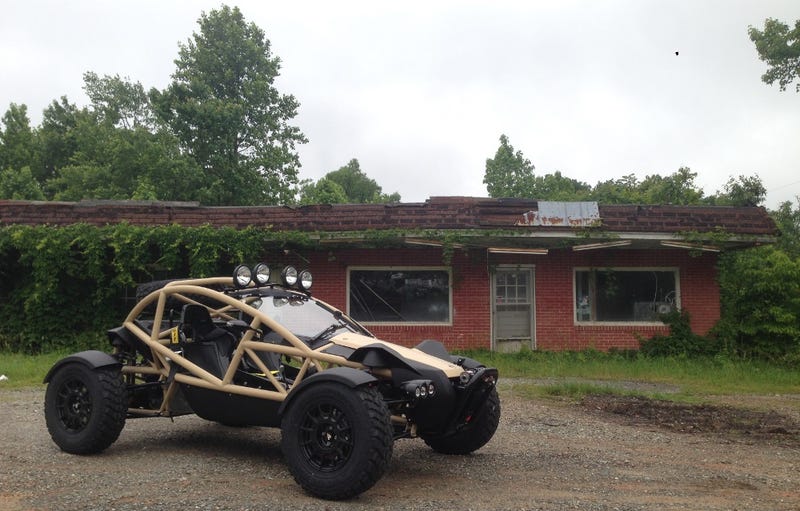 We're out at the Charlotte, North Carolina Cars & Coffee bright and early this morning with something very special—the very first Ariel Nomad produced in the U.S.! We're going to chat with folks behind Ariel's American production at TMI Autotech and take the Nomad out for a spin, so join us for the ride!

http://truckyeah.jalopnik.com/the-awesome-ar…
Just in case you aren't aware, the Ariel Nomad is based on the same platform and powertrain as the bonkers Ariel Atom, except it's been really, really beefed up to be more than capable off-road at high speeds.
With more than enough capability on and off the road, the Nomad has been heralded as the ultimate supercar by all those fancy European reviewers. But now it's in America! And so am I! And we're in Charlotte at the same time, so this is happening!
Thanks for watching!