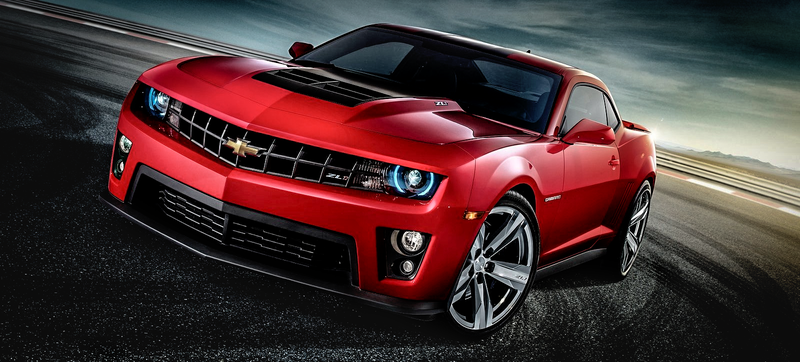 When Dodge released its 707-horsepower Hellcat line of cars (and soon to be Jeeps!), it marked an rubber-covered line in sand that every other new car manufacturer wouldn't dare cross. The used car market has quite a different story. Here are 10 cars that would show a Hellcat its taillights, under a 60 grand budget.
---
10. 2012 Chevrolet Camaro ZL1
---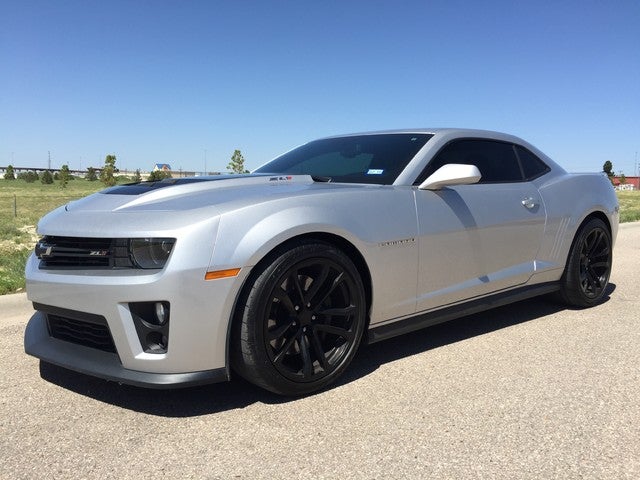 This Chevy Camaro ZL1 used to be the pony car top-dog for, like, 10 minutes until Ford and Dodge brought in their tactical nukes, but what this particular Camaro has on its side is the ability to be modified to four digit horsepower on a budget that would make any supercar owner question their seemingly frivolous life choices. Do not drive it in Virginia, ever.
Grab a smaller pulley and some supporting mods with the left over budget and practice your hearty scoff for when a Hellcat owner comes 'round.
(Suggested by Arrivederci)
---
9. 1991 Chevrolet Corvette
---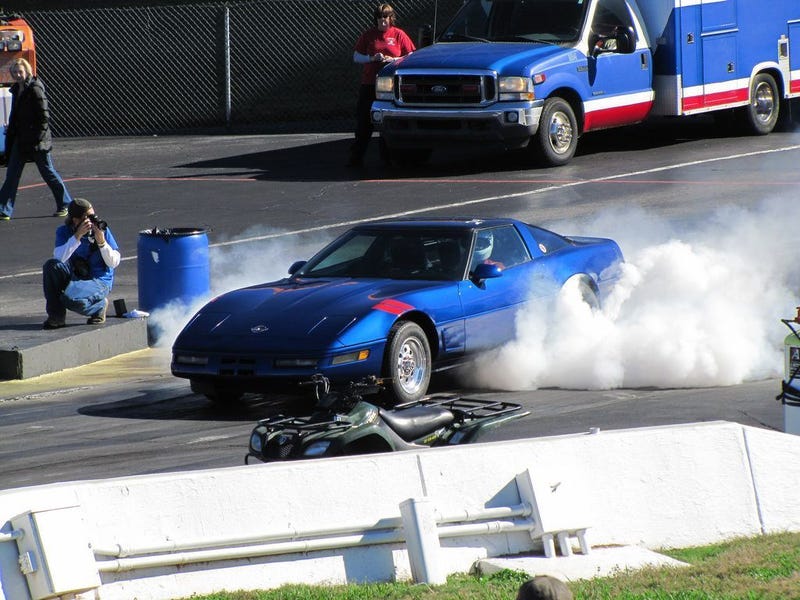 This Chevy C4 Corvette isn't exactly stock, but it will line up with and school anything made by Dodge in the last century. I'll let NegativeEdexplain:
1991 Turbo Vette – Why? Because. Race Car. Claimed 1,000 hp and 1.45 60′ in the quarter mile at 138 mph. Aside from the HUGE rear tires, car looks like a '91 Vette should look so none should be the wiser until you stomp on the skinny pedal. Unlike the Hellcat, this car appears to have all the mods needed to keep you as protected as possible should you NOT have the proper experience to handle all that horsepower as it is seen above at an actual drag strip where you need to pass a safety inspection.

Other than that, it's a beautiful blue, smokes the SNOT out of some beefy sneakers and comes stock with T-TOPS! Did I mention it's a Corvette too?

Mods I would make? Big f'in sign on the dash, "Sit down, buckle up, try not to scream like the Nance you are and hold the F on."
(Suggested by NegativeEd)
---
8. 2012 Ford Shelby GT500
---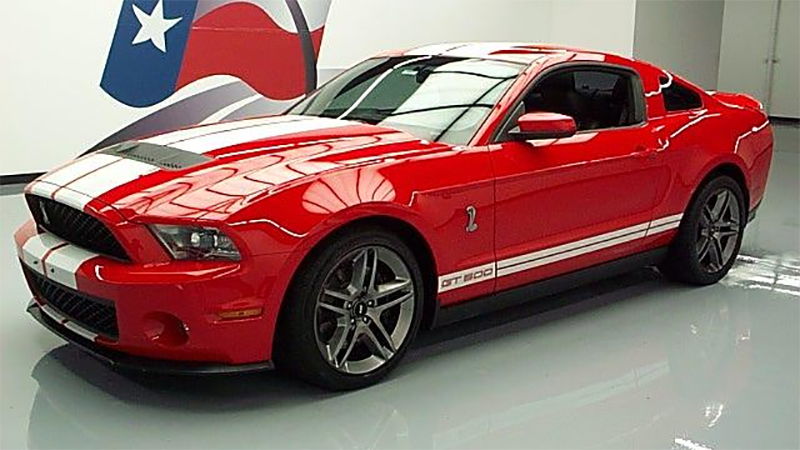 This Shelby GT500 is two things: a misnomer because it has more than 550 horsepower coming from its supercharged V8 engine, and perhaps the world's fastest rental car lookalike. No, I'm not counting the Corvette ZHZ. Although the drivetrain separates this car from what your neighbor's daughter wrecked after her forever boyfriend found his forever boyfriend, it's almost identical to the Florida-spec rental models. I'd debadge it, install a smaller pulley with a tune, put on some non-descript cheapo wheels and go Hellcat hunting.
(Suggested by Arrivederci)
---
7. 2010 BMW M5
---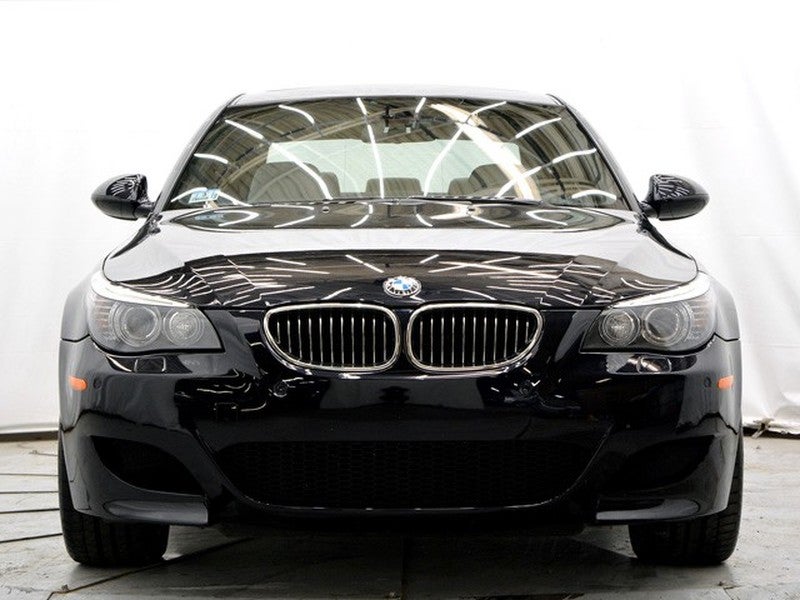 Just because this BMW E60 M5 has an incredibly complex and high strung engine doesn't mean that the formula for heart-stopping power can't be stupid simple. I'll let mjensenwvexplain:
An E60 M5 has you at 500 hp and 400 pounds less than a challenger. Can be had for $30k in good order. For an additional $10k you can throw an ESS system on there, good for 650 ponies. Use the remaining $20k for stickers and shit.
(Suggested by mjensenwv)
---
6. 2011 Suzuki Hayabusa
---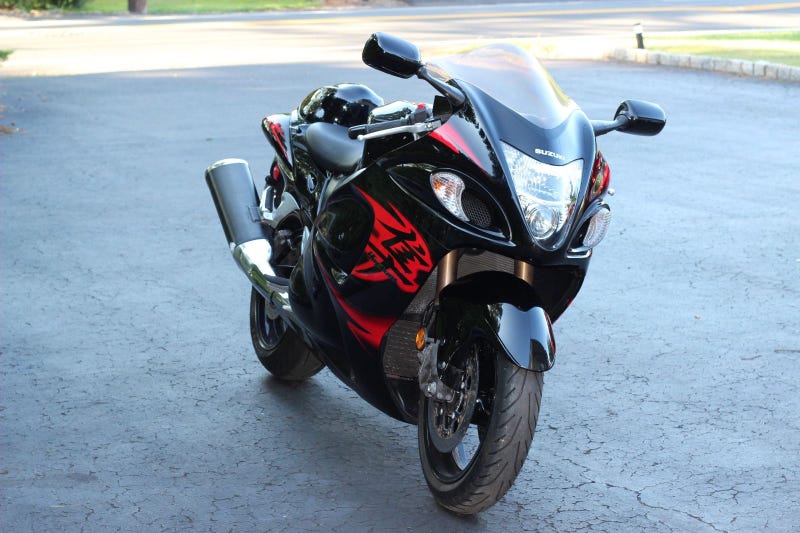 Yes, I'm aware that this isn't technically a car. It's in here anyway because, as my favorite philosopher Kirsten Dunst once said, "This isn't a cheerocracy, this is a cheertatorship."
While I'm not much of a bike guy because my first and last ride ended up with me in a fence, I have to admire the sheer speed that a bone stock motorcycle can deliver. I'll let themanwithsauceexplain:
Actual entry- 2 wheels good. Hayabusa is the gold standard of the 200hp bike club. Might not be the fastest of fastest of the fastest but it'll run right up to 180+ and do more with mods and upgrades. Here's a STOCK example for 8300. Faster than a challenger in a straight line all day, every day. Plus there's plenty ofleftover room to modify the bike. They tour well if you don't get the squid options like a long swingarm and a turbo. Get some bags and some comfy gear and this thing'll do hundreds of miles at a time. Very, very, VERY quickly.
(Suggested by themanwithsauce)
---
5. 2006 Mercedes S65 AMG
---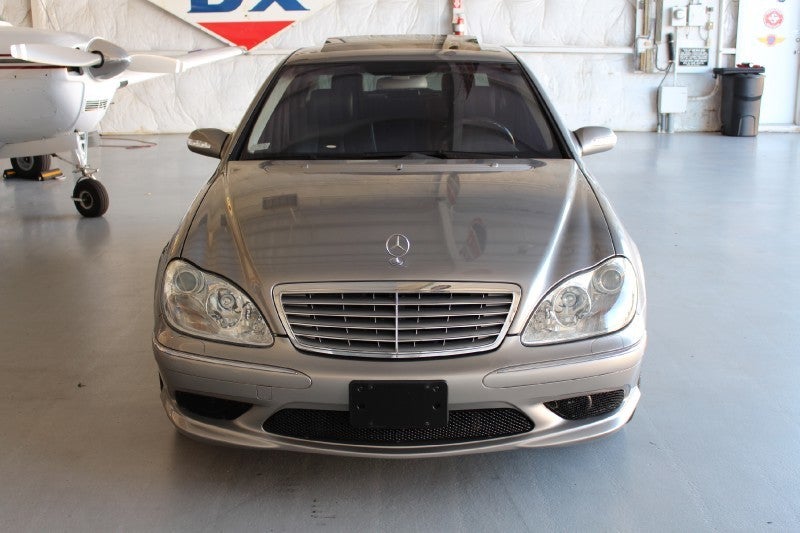 This Mercedes S65 AMG is the car that the public seldom talks about because most don't know it exists, and an even smaller number of folks have been able to take them to their terrifying performance limits. I'll let dannyzabolotny explain:
It's the last of the good looking Mercedes S-class, before they became all sharp and chunky looking with too many damn screens(in my opinion). The engine is a relatively simple 6.0L V12 with twin turbos, generating 604hp stock with 738 ft-lbs of torque. A tune can get it to over 700hp, enabling you to wipe the floor with anything that has "Hellcat" in its name.
(Suggested by dannyzabolotny)
---
4. 2004 Mustang Cobra SVT
---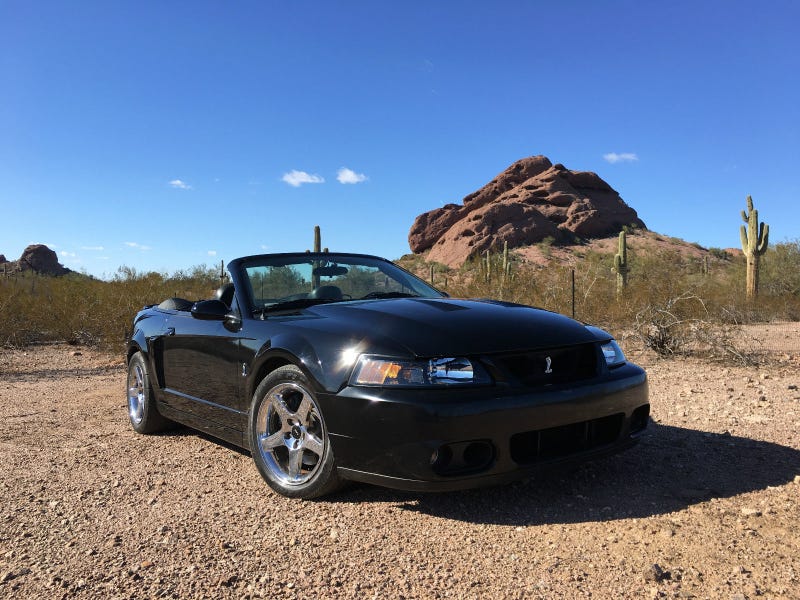 This relatively cheap, rip-roarin' Mustang Cobra SVT is proof that there's more than one way to skin a Hellcat. With its stout and throaty engine and ability to take to breathing mods with ease, it's the used car adversary that might finally be the David to Dodge's Goliath. I'm John Davis, and you're watching MotorWeek.
Here's the rundown of what you'd need, as explained by MikaelVroom:
Clean 2004 SVT Cobra: $30K, 3.4L Whipple Supercharger kit: $5700

On the stock block, bottom end, heads, exhaust manifolds, cats, etc., this setup is capable of 700+hp at 24+psi. Figure another $4300 for installation, dyno tuning, etc., and you're in Hellcat killing territory for $40k.
(Suggested by MikaelVroom)
---
3. 2010 Nissan GT-R
---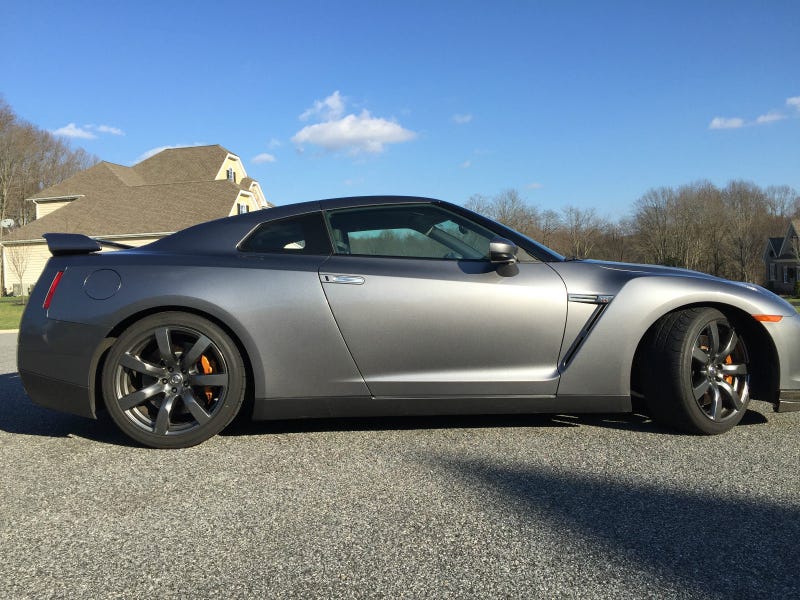 This Nissan GT-R makes me want to write an article entitled Why Buy A Hellcat When You Can Liquify Your Organs With Lateral G-Forces For Less?
Obviously you can crank the boost and acquire a 700+ horsepower a tune for almost no money at all, but even in stock form, this car defies logic and ignores the laws of physics like it's a Powerball winner's Facebook messages. It's an automotive experience unlike any other.
(Suggested by Patrick Frawley)
---
2. Shelby Cobra Factory Five Replica
---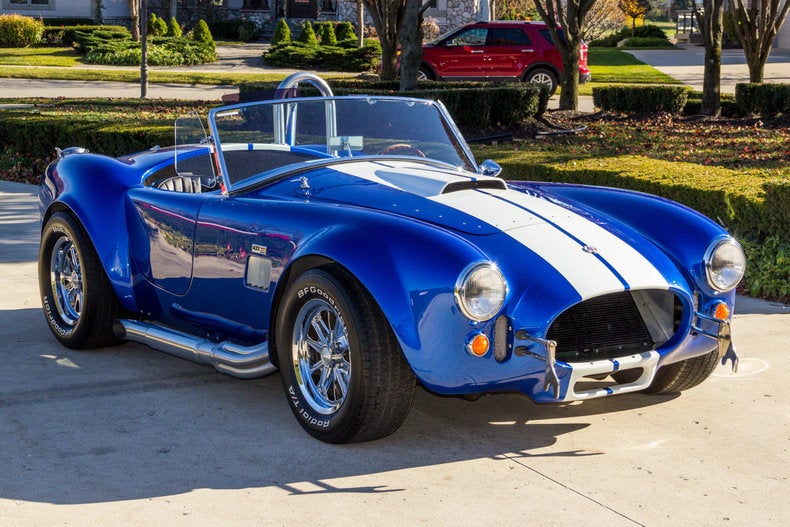 This Shelby Cobra Replica made by one of the best kit car makers in the industry can be fitted with almost any insanely overpowered drivetrain you can imagine. With the curb weight of a Higgs-Boson and no roof or reasonable measure of safety, it had an incredible power delivery that was every bit as terrifying as it was record-breaking. Drive one and you'll get it.
(Suggested by TSJC)
---
1. 2009 Chevrolet Corvette ZR1
---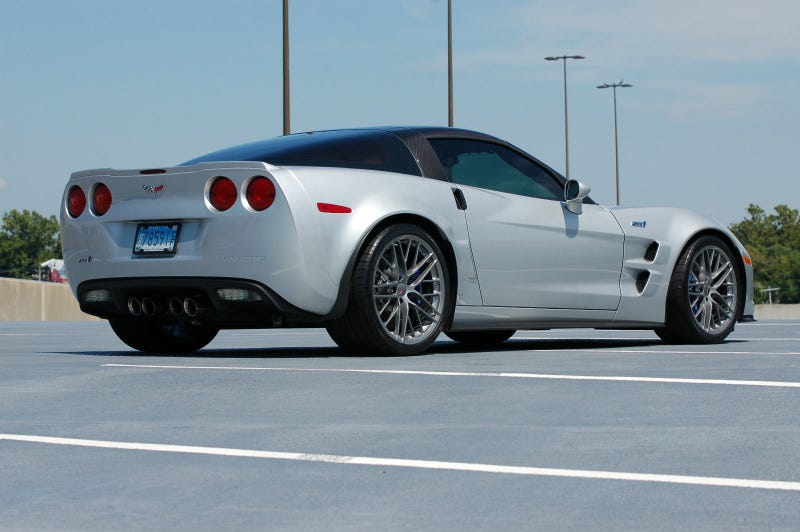 This Chevrolet Corvette ZR1 is less practical than the Hellcat and it's probably a little more pricey if you get into a fender bender. However, it's one of the best looking, sounding and performing Corvettes ever made.
Despite a lower horsepower figure, it'll keep pace with a Hellcat and with some cash breathed into its 6.2 liter supercharged V8, it can be the overwhelming, cup-runneth-over handful that you always wanted but never had the nerve to actually purchase. Well, here's your chance.
(Suggested by sm70- why not Duesenberg?)
---
Tavarish is the founder of APiDA Online and writes and makes videos aboutbuying and selling cool cars on the internet. You can also follow him onTwitterand Facebook. He won't mind.