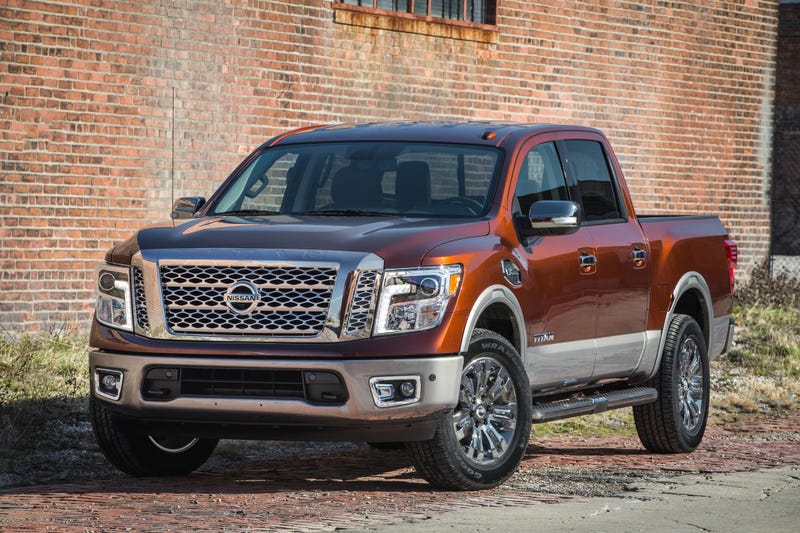 You've met the big Nissan Titan XD, now meet its smaller crew cab brother. This is the 2017 Nissan Titan Crew Cab. It's got a big gasoline V8 for your truckin' pleasure!
Nissan took the wraps off the smaller truck at the New York Auto Show today, and it's pretty much the XD in terms of design. It's also pretty much the Ford F-150 in terms of design, but who can blame Nissan for going after the big dog?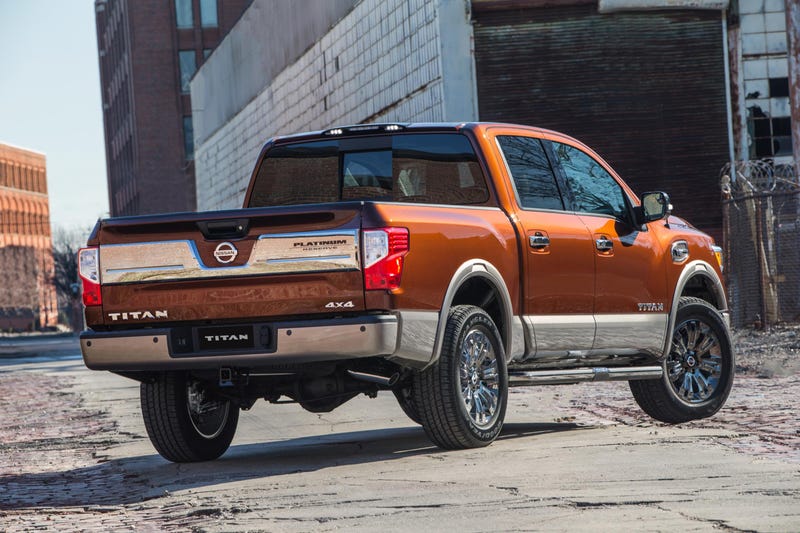 Anyway, in terms of specs, it's on a different chassis than the XD, but comes in three bed lengths: 5.5, 6.5 and 8 feet. Power comes from a 5.6-liter gas V8 with 390 horsepower. Also, a V6 is coming! But not yet. You can get it in 4×2 or 4×4 trims.
Pricing will be announced at a later date, but the truck goes on sale this summer, Nissan said. Meanwhile, the gas Titan XD with the same gas V8 motor will start at $35,290 for the S Crew Cab 4×2 model, the automaker said today.
Should the Americans be worried?