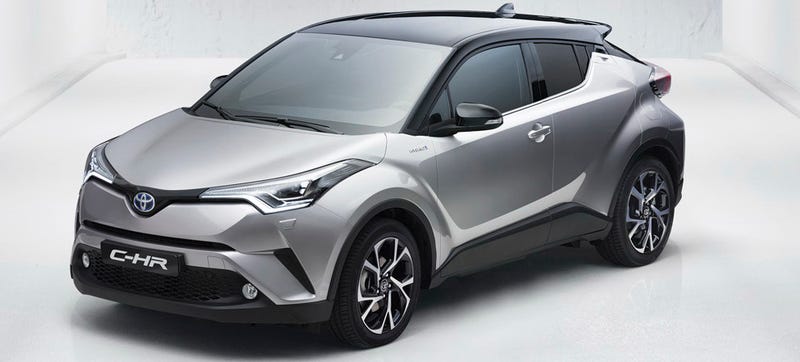 This is the new 2017 Toyota C-HR. It might look like a tough little SUV, but it's actually a small, car-based hybrid. Basically, it's your woke boyfriend.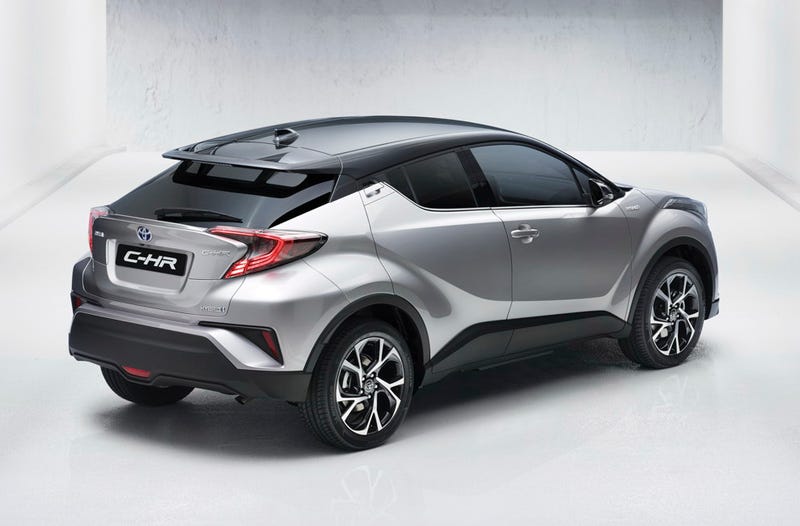 The thing about the C-HR is that it cares. The thing is the second car we're seeing on Toyota's new modular TNGA architecture, which came to America first in the new Prius.

If the C-HR could retweet articles about sea level rise, it would.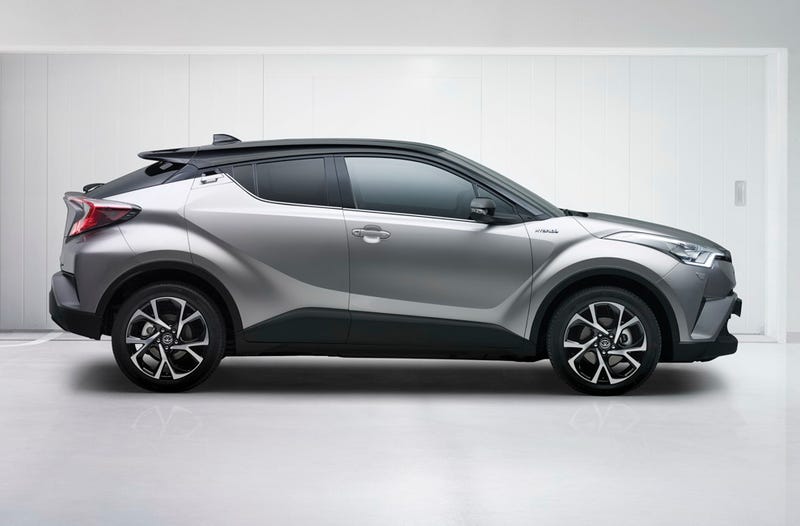 The car is also not as big as it looks, and it fits in the same class as the Jeep Renegade, the Honda HR-V, and the Fiat 500L. The C-HR is sensibly sized. It knows it's part of the traffic problem. It has read books about urban planning. Well, not books, but it read the headline of an article on Vox one time and really wants to talk to you about it.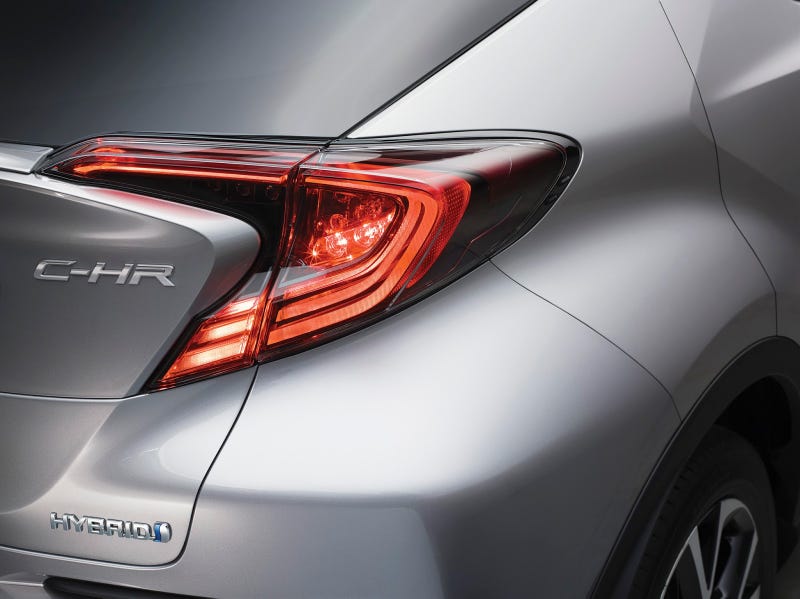 Look at that hybrid badge. "I know I'm part of the greenhouse gas problem!" The C-HR pleads.
It probably wants to figure out ride-sharing opportunities because it recognizes its privilege.
The C-HR understands. It cares. It will be in showrooms in 2017.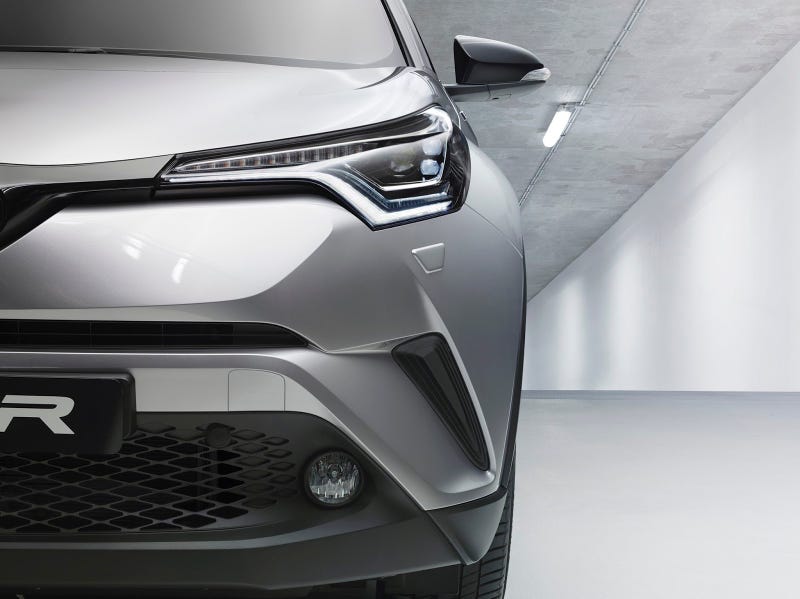 Photo credit Toyota

---
Contact the author at raphael@jalopnik.com.