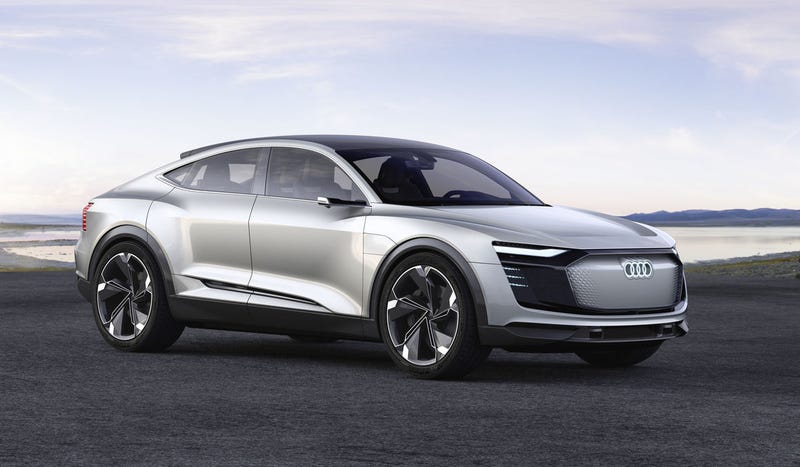 Besides the new Buick Regal wagon and a couple of insanely overpowered Dodge and Jeep products, as far as new cars and concepts went the New York Auto Show was a snoozefest. There's a reason for this and it's happened the last couple years too: automakers save the good shit for the Chinese show, which is in Shanghai this year. And that's where we catch a big glimpse of Audi's planned electric future.

Meet the Audi e-tron Sportback concept. In the wake of Dieselgate, Audi and its parent company the Volkswagen Group are going real hard on electric cars pretty much because they have to. This is dubbed a "design study and technology demonstrator," but it's a pretty solid preview of what's to come—Audi says a production version is coming in 2019.
For the most part I dig it, especially from that angle above. It's a very busy design, especially from the front and sides, but those 3D-sculpted wheels are pretty badass.
It definitely nails the whole wagon/crossover/crossover-wagon thing that people are buying into hard right now, and seems comparable to the coming Jaguar I-Pace. If you're going to make an electric car, you may as well make one in the bodystyle everyone is buying these days.