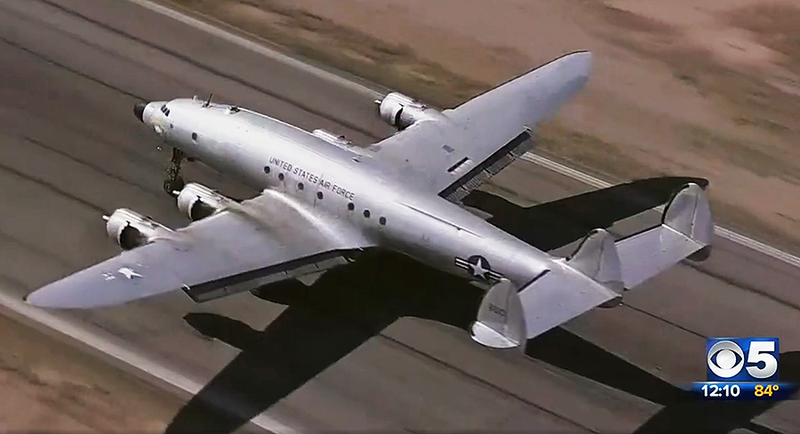 It is only fitting that in a week in which we were vividly reminded of the symbolism and powerful impact of Air Force One that the first aircraft to fly with that callsign has also made news. Columbine II, a gorgeous Lockheed Constellation (military designation Lockheed VC-121A-LO) that flew President Eisenhower, has taken to the skies once again and will soon be be fully restored to its full Presidential airlift glory

http://foxtrotalpha.jalopnik.com/air-force-one-…
Here is a link to the video for our mobile users.
The moniker Air Force One was the result of a 1953 incident in which an Eastern Airlines commercial flight had the same callsign as the President's aircraft. In the confusion the two aircraft entered into the same airspace. As a result of this encounter, the Air Force One callsign was enacted.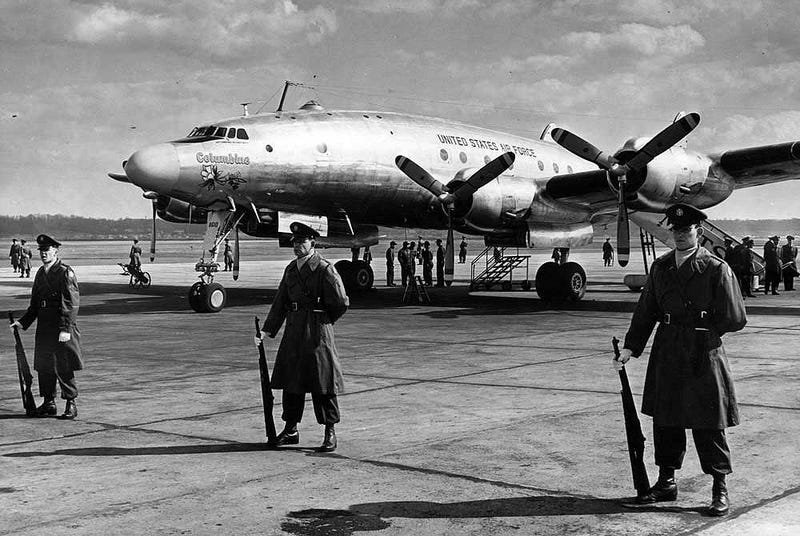 Since then, the designated VVIP aircraft that carry the President are referred to loosely as Air Force One, although the callsign only is used when the President is onboard the aircraft. Additionally, if the President were to fly on an Army aircraft it would be "Army One," or in the rare case the aircraft was not of military ownership, it would be called "Executive One."
http://foxtrotalpha.jalopnik.com/rare-glimpses-…
Columbine II, which was named by First Lady Mamie Eisenhower after the state flower of Colorado, had been rotting away at Marana Airport in Arizona before Karl Stoltzfus Sr., founder of Dynamic Aviation, bought it about a year ago.

With the help of a team of volunteers from the Mid America Flight Museum, the historic aircraft was rapidly restored to flying status. Now, the "Connie" has taken to the skies on a cross-country voyage, heading to Virginia where she will be cosmetically restored and further mechanically reconditioned by Dynamic Aviation. Along the way she made a stop in Mount Pleasant Texas, the home of the Mid America Flight Museum.

Here is a link to the video for our mobile users.
Once finished, Columbine II will tour the US doing what Air Force One does best: being a gleaming symbol of freedom and the might of United States and it will also teach a little history in the process.